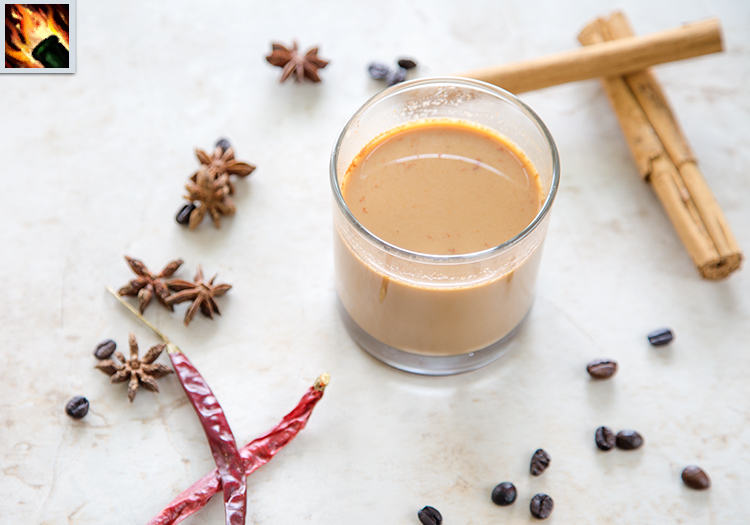 Sous-Chef Seimur Oxbone is an odd chef. His goal to incorporate bloodstone dust into recipes is peculiar and unnecessary. The time where players had piles and piles of bloodstone dust going t o waste is in the past, yet he is still at the drawing board trying to figure out the perfect balance between normal ingredients and bloodstone dust. Sure, the ingredient will hurt you as you consume it. But Seimur is confident that this ingredient is how we will end world hunger throughout Tyria. We can only hope his culinary research will help reduce our overabundance of bloodstone in everyone's bank.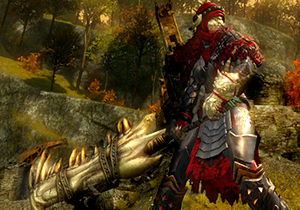 These past few weeks many of my friends and I have been playing a decent amount of Guild Wars 2. The living story kicking back up and rumors of a new expansion announcement are getting us all excited to start working on new projects. A few of us are working on our legendary fractal backpiece. I'm a little sad that I'll have to redo the high level Mai Trin fractal again for the collection but I can't wait to get that back piece. I'm excited that my friends have picked the game up again and we get to adventure once more through Tyria.
Over the past few years, my husband has become a bit of a coffee enthusiast . He's been trying different coffee beans and brewing techniques and figuring out his favorite way to make coffee. This week we began experimenting with a real world version of bloodstone coffee. I previously made some bloodstone ice cream. My base recipe for bloodstone is a combination of star anise, cinnamon, and cayenne pepper. Working with that, my husband looked into southeast asian coffee and tried incorporating bloodstone into a Vietnamese coffee. Vietnamese coffee uses Robusta coffee beans instead of the typical Arabica that you find in most coffee shops and stores. Robusta is far more bitter and has more caffeine which is why it's typically cut with sweetened condensed milk, but good Robusta can be hard to find. We are lucky and have a vietnamese coffeeshop nearby where we bought the beans we used, but the recipe can work with Arabica as well. Beyond my usual suggestion to tone down the amount of spice if you don't enjoy spicy food, my husband suggests to cut the cinnamon, cayenne, and star anise amounts in half if you are using Arabica so as not to overpower the taste of coffee. Let's brew us some heat!

Ingredients:
⅛ tsp cinnamon
⅛ tsp cayenne
⅛ tsp star anise
14g ground vietnamese coffee
1 tbsp (28g) sweetened condensed milk
200g hot water

Pour the sweetened condensed milk in a glass. Add the cinnamon, cayenne, and star anise and mix together. Grind the coffee into a medium grind. The image below gives a good idea of grind size.

Place the coffee filter on the glass and add the coffee inside. Tighten the metal plate on top of the coffee until it compacts the coffee down then loosen about a half rotation.

Add 30g of boiling water to the filter and wait about 20 seconds. Then add the rest of the water to bring the total water added to 200g, add the metal cap to the top of the filter, and wait for the water to pass through.
The goal is to have all of your water move through the filter in about 3-5 minutes. The cap on the filter keeps heat in the brewing chamber, but it helps to occasionally remove it and see how much water has passed to get down the timing. If your water finishes too quickly, tightening the metal plate on the coffee can be tighter or using a finer grind can lengthen the process. If it takes too long, try doing the opposite.

Once the water is done, remove the filter, mix, and enjoy!