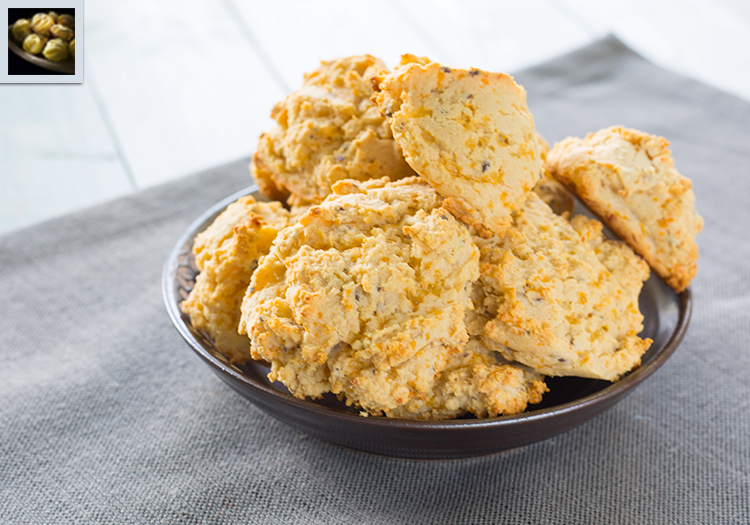 This past weekend the first beta for Path of Fire was out and I, unfortunately, was out on a trip to Chicago. Before my flight on Friday, I managed to get about an hour of play time and was extremely impressed. The raptor mount is amazing and the new zone is gorgeous. My first task was to find harvest nodes and I was happy to see new ingredients like lentils and coffee. While exploring the city of Amnoon I found an interesting mastery point. In a cluttered kitchen, there was a chef who needed assistance to make a dish for his restaurant. You are able to help him by volunteering to be his sous chef. He demanded several ingredients which you had to locate in his messy kitchen. I found it a bit odd that he demanded apple pie for a tajine stew but he is the chef! I can't wait for next weekends beta to try out a few of the new elite specialization (also because I will be home for that one).
This week we are going to take a look a recipe that was introduced from the Heart of Thorns expansion, the cheesy cassava roll. When I first found cassava in the Maguuma jungle, I was really excited but unsure what recipes would come from it. I was surprised when I found a recipe using the cassava for a bread roll. After a year of the expansion being out, my local grocery store started carrying cassava flour and I immediately grabbed a bag. This recipe took several test until I was truly happy with the end result. The recipe in-game calls for a vial of linseed oil, which uses flax in order to make it. Instead of using a flax oil I have decided to go with whole flax seeds. The extra texture from the seeds adds a nice little crunch to the rolls. I recommend serving these slightly warmed.

Ingredients:
2 cup (360 g) cassava flour
2 tbsp (20 g) whole flax seeds
2 tbsp (26 g) baking powder
2 tsp (8 g) salt
1 tsp (4 g) sugar
1 cups milk
1 cup heavy cream
¼ cup (55g) butter, melted and cooled
2 eggs
1 cup (80 g) cheddar cheese, finely shredded.
¼ cup (20 g) parmesan cheese, finely shredded

Preheat an oven to 375℉. In a bowl of a stand mixer, combine the cassava flour, flax seeds, baking powder, salt, and sugar. In a small bowl, combine the milk, heavy cream, butter and eggs.
Pour the liquid into the dry mixture and mix together. Add the cheese and mix until fully incorporated.

Place parchment paper on a baking sheet and spray with non-stick spray. Scoop the batter out onto the baking sheet with a spoon. Bake for 20 minutes.