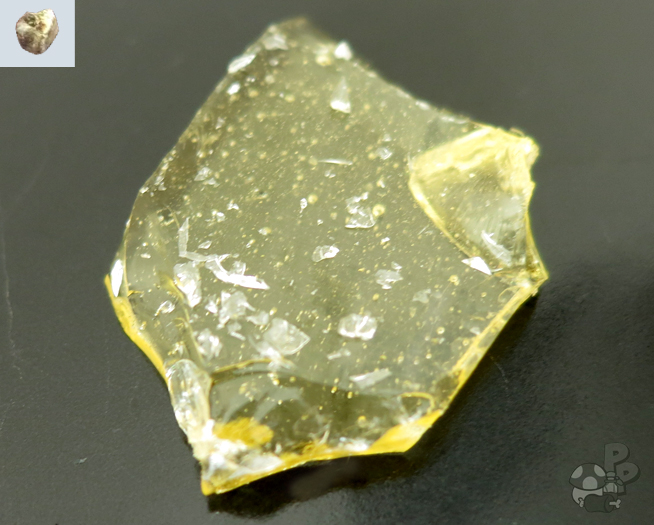 You come to a place unknown. A place in limbo. A place betwixt two worlds. You were wandering before coming here. But from where did your wandering begin? Can one actually wander if they don't know where they started? Can you define a maze if it has no beginning? And what if the end is shrouded in mystery? A deep fog, a curse, covering the land and its inhabitants. You get up, covered in rags as unremarkable as your own image in the reflections of the stream running past you. You have no reason to press forward, but you do all the same. Luckily for you, every direction is forward when one has no beginning. The inevitable march of time will move on, and your journey will begin whether you like it or not. What else can you do but grasp at the warm light ahead of you and enter the strange residence? Perhaps these women can shed some light on the dark in your heart.
There are a lot of things I like about the Souls series. I know some criticize it for its difficulty, but I find the challenge of these games to be perfect. Ask anyone who played through Demon's Souls or Dark Souls how many times they died on their first playthrough and you'll only find two people: "I died ALL the time" or someone else who is lying to you. But if someone enjoyed the game and played through again and again, that frustration of failure slowly drifts away. What once was a game filled with nonsense traps, pitfalls, and artificial difficulty is actually a finely crafted adventure of challenge… but surmountable nonetheless. The knowledge of the Souls series, both in terms of its lore and the secret challenges awaiting you, is what I find the most intriguing. And that is exactly why I wrote an esoteric introduction with no suggestion as to what the game is about. Or perhaps I explained everything?
Nope. Definitely just spooky sounding mystery to get you excited for Dark Souls 2!
Whether you've played through Dark Souls 2 already with your console controller firmly grasped in your hands or are gearing up to embark on your first adventure on PC this week (probably with your controller still firmly grasped in your hands), you will without a doubt rely on the lifegems scattered throughout Drangleic. An adventurer shouldn't go far without a few of these crystallized souls carefully stashed away in case an encounter goes south or a fall was deeper than expected. And if you happen to have some trouble in Dark Souls 2 and need to relieve some stress, you get to use a hammer at the end of the recipe! The true recipe starts here!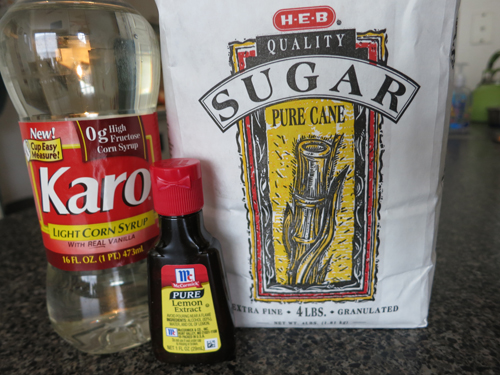 Required Equipment: deep sauce pan, candy thermometer, baking sheet, aluminum foil, plastic wrap, meat tenderize (or another blunt object)
Ingredients:
– 1 ½ cups sugar
– 1 cup corn syrup
– ¾ cup water
– ½-2 tsp lemon extract (depends how lemony you want it)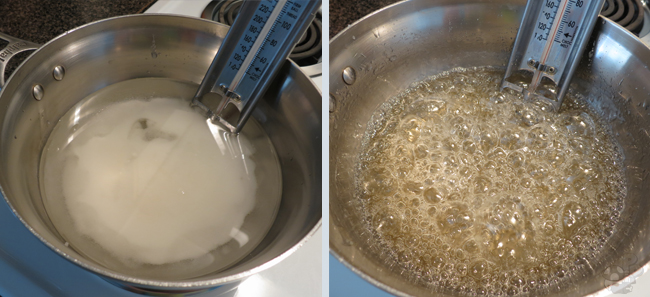 In a sauce pan, over medium-high heat, combine the sugar, corn syrup and water. Give it a light mix until the sugar dissolves. Make sure to be using the candy thermometer to watch the temperature. Once the mixture reaches 200°F do not mix again. Leave it to reach 300°F.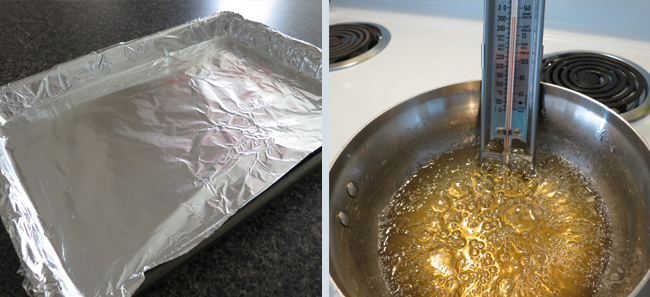 While the candy mixture is rising in temperature prep your baking sheet. I highly recommend wrapping it in aluminum foil; this will allow you to get the end result out easily. Once the candy has reached 300°F remove the sauce pan from the heat.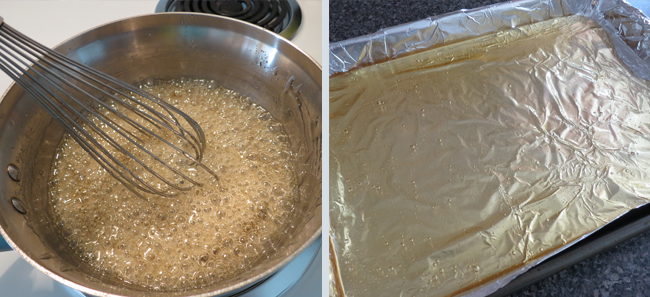 Carefully add the lemon extract. The mixture will bubble up a bit. Pour the candy into your baking sheet and allow it to cool complete.
Once the candy has cooled, place plastic wrap (or more aluminum foil) onto your counter. Take the candy out of the baking sheet and flip it onto the counter. Using a meat tenderize (or another blunt object) smash the candy into bit size pieces.