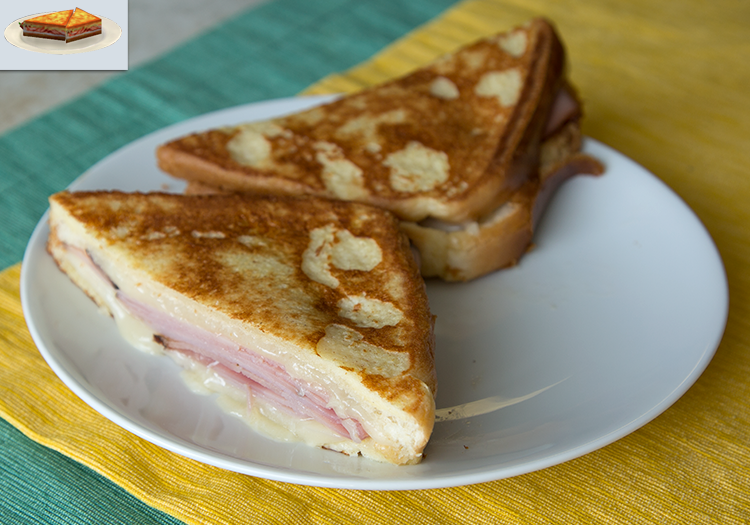 This past month I have been playing The Sims 4 a lot. I know some people look at this game and don't understand what is so entertaining about it. My favorite thing about the game is creating back stories about the characters I'm playing with. Currently I'm working with a young woman named Melfina. Her goal in life is to have the largest home in town while avoiding work at a job. Her home is quite small but she is making money through her large garden, children's books and paintings. Hopefully as time goes on, she will be able to achieve her goal of the best home in town.
As I play through the game, each of my Sim households has at least one master chef in the house. There are so many recipes in this version of the game and I'm excited to dive into them. This week we will be looking at the Monte Cristo sandwich. This is a sandwich that I had seen on many restaurant menus yet never had the courage to order one. The sandwich just sounded ridiculous and over the top. I decided to take it into my own hands and give it a shot. As I was making the sandwich, I realized it was basically a grilled ham sandwich that wishes it was French toast. This recipe is not too difficult and, quite honestly, can be made for any meal in the day.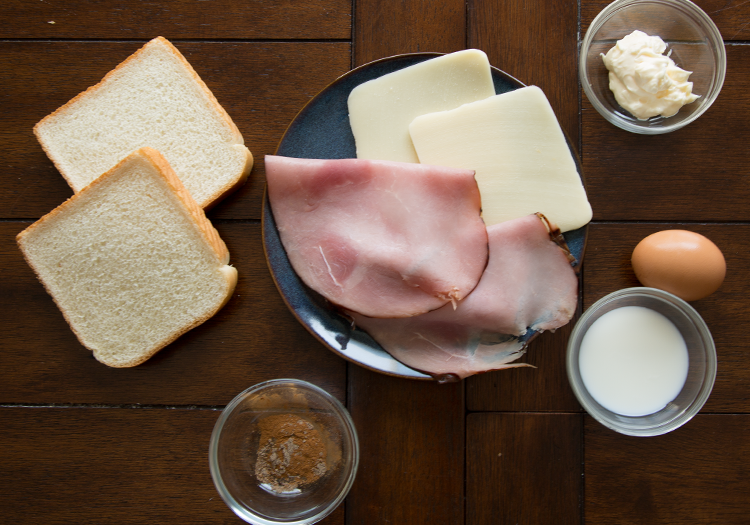 Required Equipment: shallow bowl, knife, frying pan
Ingredients:
per sandwich
– 2 slices thick bread
– 2 slices swiss cheese
– 2 slices ham
– mayo
– 1 egg
– pinch of cinnamon and cardamom
– 2 tbsp milk

Take the two slices of bread and spread mayo on both pieces, the amount is up to you. Place a slice of Swiss cheese on each of the slices.

Place the two pieces of ham on one of the slices of bread. Take the other slice of bread and place it on top of the ham slice, cheese side down. Press the sandwich down – this will help when you dip it in the egg.

In a shallow bowl, combine the egg, milk, cinnamon and cardamom. Place a frying pan on the stove over medium heat and allow it to warm up. Once it is warmed, take the sandwich and dip both sides with the egg.

Place the now egg soaked sandwich on the pan and allow it to cook until both sides are a nice golden brown. Serve immediately with a dusting of powdered sugar and a side of strawberry jam.