Final Fantasy XI is an MMO I have never played, but I received a few request to have a recipe done from this game. One thing that stood out to me about the game was all the different classes you can be and all the unique armor for each class. I love a game with a lot of art options and the level of creativity in these armors amazed me. I got distracted and looked at the armor for a while but eventually realized I needed to get back to work. After doing some research and asking a few friends I realized the crafting in FFXI seemed to be very complicated. A lot of recipes would fail and required several layers of items in order to make them. I am always excited to see a game with cooking in it, so I started to look at several of the recipes. There are so many options and possibilities to choose from, I was excited! I went back and looked at what was being requested and decided to explore crêpes.
For a while, crêpes intimidated me. When learning different recipes, crêpes always seemed like a recipe that was very delicate and complicated. But after making them for the first time, I laughed at how easy they actually were to make. The fun part about crêpes is the possibilities of fillings you can do with them. In terms of keeping true to the Windurstian crêpes in game, I would recommend a chocolate filling. This can be done by melting 4 tbsp of butter in a pan, 1/2 cup of heavy cream, and 8 oz. of chocolate. Another filling option (that I LOVE) is pan frying artichoke hearts, sundried tomatoes and spinach. These are just a few ideas but you can honestly fill these up with anything! One piece of advice while making these: as your pan's temperature rises, the crêpes will cook quicker and quicker, so keep an eye on them.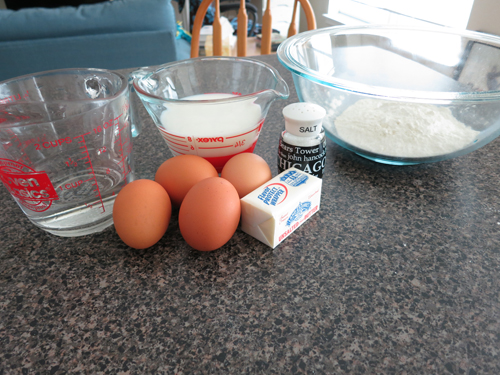 Required Equipment: 2 Bowls, Whisk, Pan, Ladle, Spatula like device (I used a cake frosting spatula)
Servings: 8 crêpes
Ingredients:
– 1 cup of Flour
– 1 cup Milk
– ½ cup lukewarm Water
– 4 large Eggs
– ½ stick Butter, melted
– ½ tsp Salt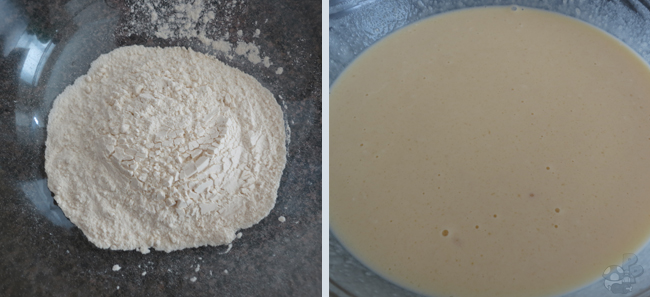 Place the flour and salt in a large bowl. Take all the liquid ingredients and mix them together in a smaller bowl. Combine the liquid ingredients into the large bowl, whisk until smooth. Cover the bowl and place in a refrigerator. Allow the batter to rest for at least 30 minutes.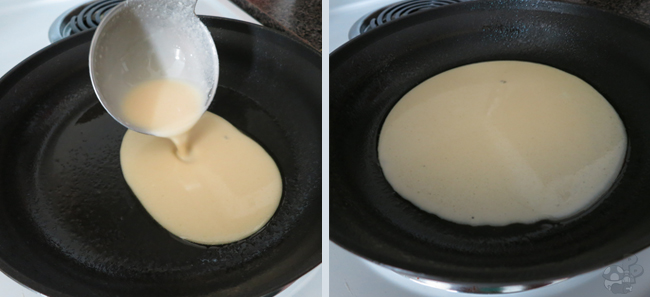 Heat your frying pan to high. Remove the batter from the refrigerator and give it a good mix. Spray the pan with some non-stick spray. Using a ladle, get ¼ – ½ cup of batter and place it on the heated pan. Make sure to spread the batter around the frying pan by twirling the pan. You want to make sure the crêpe is thin!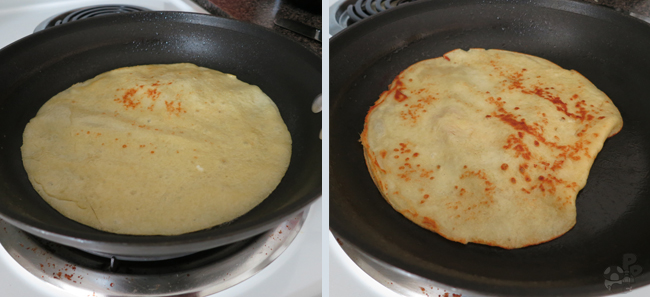 Allow the crêpe to cook on one side for about 4-5 minutes or until it begins to brown. This time will decrease as you continue to cook more crêpes. Flip and let the other side brown, about 2 minutes. When it is ready, serve immediately.