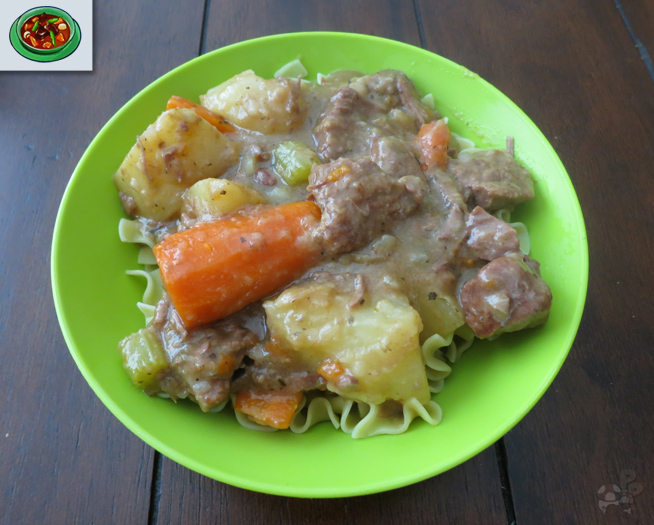 YAY, Tales of Xillia comes out tomorrow! So begins the weekends of long drives and hours of Tales of Xillia. We continue celebrating the release with a recipe from Tales of Graces f. For me this game has one of the best combat systems in the 'Tales of' series but the story was a little flat. After completing our first playthrough of the game, my husband and I jumped right back in and played different characters because of the combat. The main thing I really liked was the replacement of mana with CC (Chain Capacity). Your character would have a certain amount of CC that is needed for a character use actions or skills. To recover those points you would have to stop for a few seconds and let it recharge or perform certain moves or abilities, depending on how you built your character to regenerate points mid combo. The combat in the game becomes very active as that CC number increase and your character is able to do insane combos. It certainly was an improvement over the "auto attack to regen mana" throwaway battles in previous tales games.
While engaged in combat, one develops a pretty strong appetite. You can't go for something super light, like a salad, or you'll be hungry in an hour. We are going to need something filling! Every so often, I really need a hearty meal. My go to recipe for this has to be beef stew. I have two different ways of making a beef stew but today we are going to focus on the more classic recipe. This is a recipe I recommend planning ahead for because you are going to need to give it 3-4 hours of cooking time. Besides that, this recipe is pretty straight forward.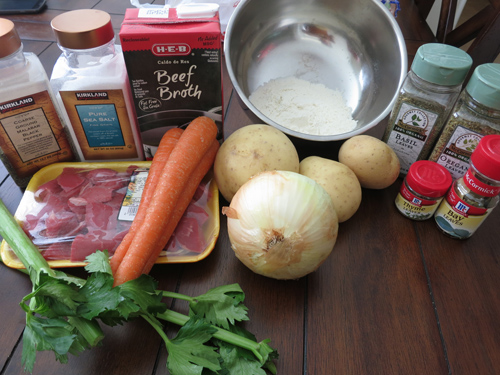 Required Equipment: Cutting Board, Knife, Dutch Oven with Lid, Bowl
Servings: 6
Ingredients:
– 2 lbs beef stew meat
– dried basil
– dried oregano
– dried thyme
– 3 bay leaves
– salt
-pepper
– ½ cup flour
– 1 onion
-3-4 carrots
– 3-4 potatoes
– 3 celery stalks
– garlic
– 3-4 cups beef broth
– olive oil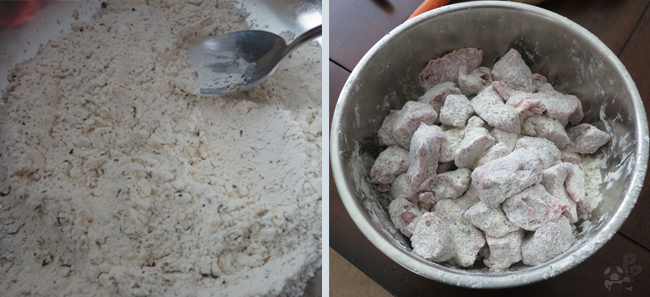 In a bowl, stir together ½ teaspoon oregano, ¼ teaspoon basil, ¼ teaspoon thyme, ½ teaspoon salt, ½ teaspoon pepper and flour. Coat each piece of meat in with the flour.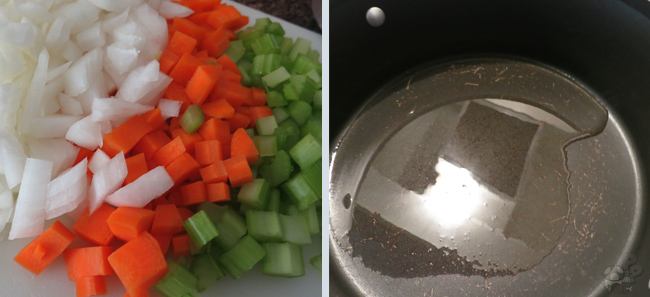 Chop up one onion, one carrot and one piece of celery. Set the Dutch oven over medium-high heat. Add about 2 tablespoons for olive oil to the Dutch oven.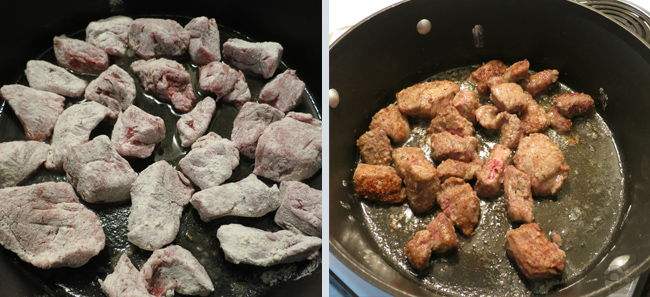 Place the meat in batches and brown all sides of the meat. It is key to get every side browned but do not cook it all the way through.
When each batch is done, place the meat on a pan. Once all of the meat has been browned, check if you have enough olive oil in the pan to sauté the chopped vegetables. If not, add some more and sauté for about 5 minutes until everything softens. At this point begin to pre-heat the oven to 325°F.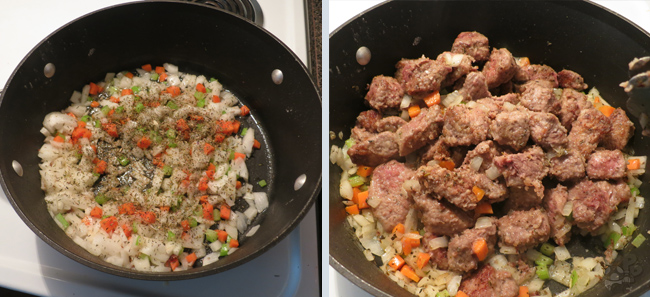 Stir in ½ teaspoon oregano, ½ t teaspoon basil, and ½ teaspoon thyme. Add the beef and all the juices that have accumulated on the plate back into the Dutch oven.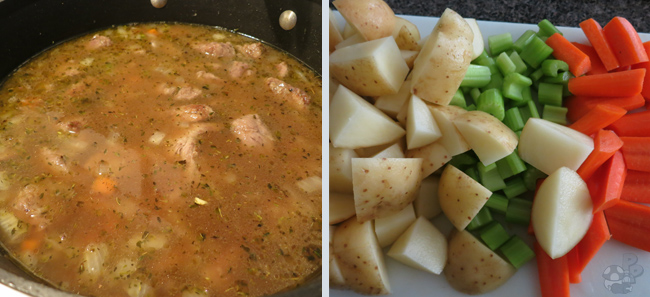 Add both enough broth to cover everything and the three bay leaves. Cover and place in the oven for 2 hours. A few minutes before the first cooking period is done, cut the remaining carrots, celery, and potatoes into big chunks.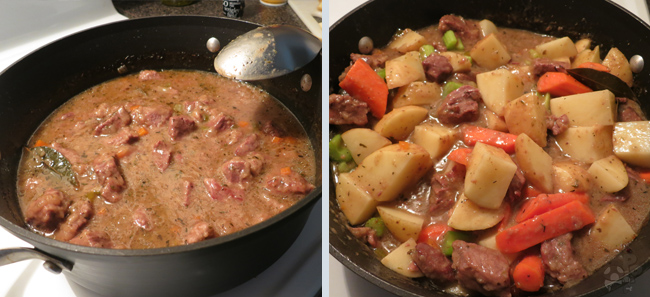 After the stew has been cooking for 2 hours remove it from the oven and add the vegetables. Stir those in, cover, and place back in the oven. Cook for another 40 minutes or until the vegetables are tender.