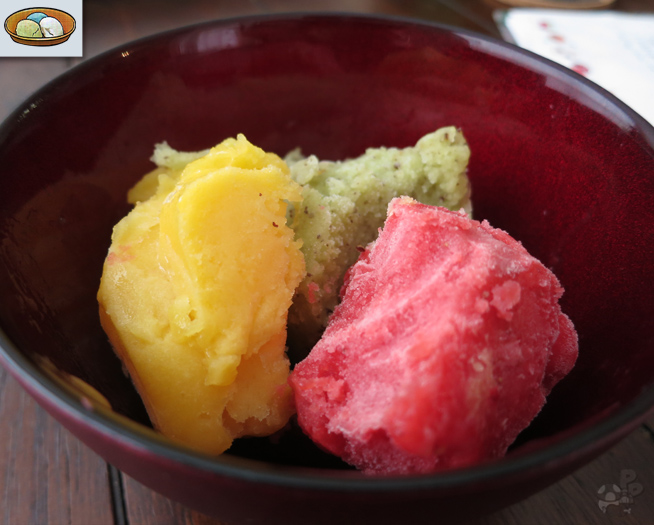 To celebrate the release of Tales of Xillia in two weeks, I will be showcasing recipes from the series. I am a huge fan of the "Tales of" series and I'm really excited for Tales of Xillia to come out on August 6th. Why do I love these games so much? Several reasons! The characters are always enjoyable to watch develop, the story is great (unless it is Tales of Symphonia: Dawn of the New World), and being able to play a RPG with friends is always a plus. Tales of Vesperia is probably my overall favorite of the series. The story from beginning to end kept me on the edge of my seat. I've played Tales of Vesperia probably about three times through. Eventually, I got sick of waiting for the PS3 version to make it across the ocean so I ordered a Japanese copy. My husband and I only got so far because of the language barrier (curse my inability to learn Japanese). I actually might try picking that up again – time to open my spreadsheets of translations!
It is summertime here and one way I love to cool off is with some delicious sorbet. The great thing about sorbet is you can really use any fruit you want and make it into this frozen treat. I've included the ingredients for three different sorbet flavors: mango, strawberry, and kiwi. The process of making these is super easy! All three require the same steps so below you will only see images for making the mango sorbet. My recipe calls for an ice cream maker but you can try to do it without one by simply making the liquid and placing it in the freezer but I can't grantee good results because I haven't tried that.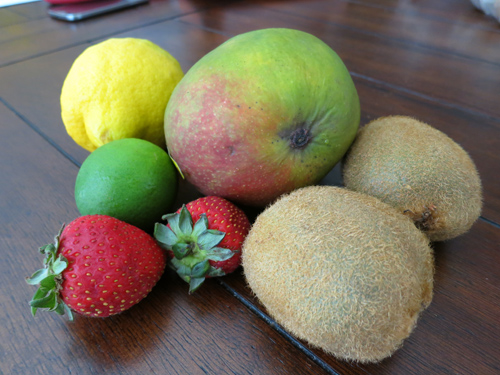 Required Equipment: Cutting Board, Knife, Blender, Ice Cream Maker
Servings: 2-3 per flavor
Ingredients:
Mango Sorbet:
– 2 mangoes
– ¼ cup sugar
– 2/3 cup water
– juice of one lime
Strawberry Sorbet:
– 1 lb strawberries
– ¼ cup sugar
– 1/3 cup water
– juice of ½ a lemon
Kiwi Sorbet:
– 5 Kiwis
– 1/3 cup sugar
– 2/3 cup water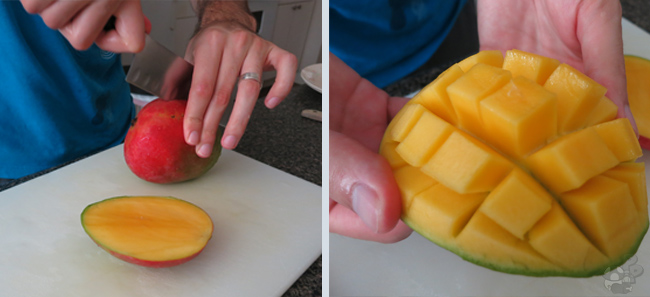 Cut the fruit (remove the skin if necessary, mango and kiwi). You want the fruit to be able to fit into the blender.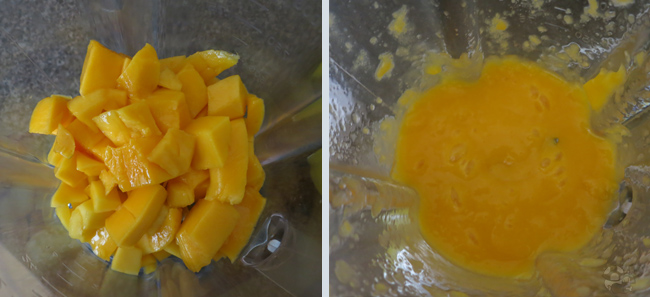 Place the fruit into the blender and mix it. Add the rest of the ingredients – sugar, water, and either the lemon or lime if needed). Place this mixture into a bowl and allow it to sit in the refrigerator for at least one hour. One very important thing when making sorbets or ice cream is you want all your elements to be cold. This will allow the sorbet to freeze correctly while in the ice cream maker.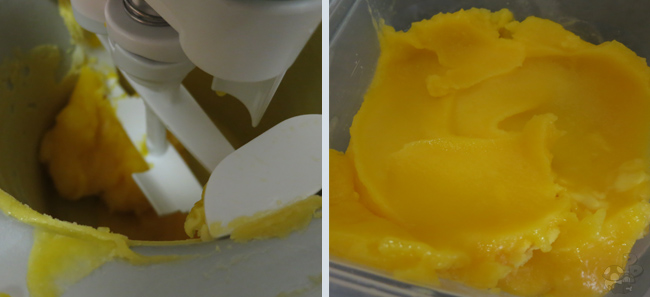 Place the liquid in your ice cream maker and freeze according to the manufacturer's instructions. I personally use a Kitchen Aid mixer ice cream attachment and the instructions are to have it mixing on stir, pour in the liquid and I let that turn for about 20 minutes. At that point the sorbet will be frozen but soft. You can eat that as is or place in the freezer until you are ready to have it. I will mention leaving it in the freezer too longer will cause the sorbet to be hard but still delicious.