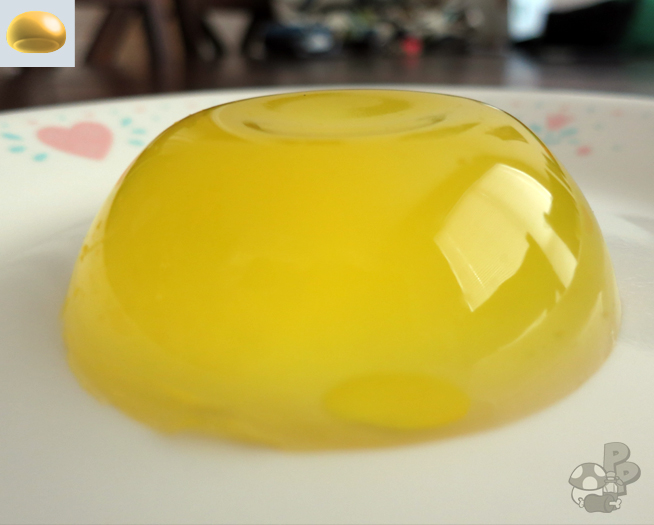 Halloween is coming up this week and I knew I wanted to recreate a candy from a game. After pondering about it for a bit, I knew I had to try and recreate the gels in the 'Tales of' series. These little gels are always the health and mana refill items that the characters use. The best game in the series to represent a child's love for these treat is probably Tales of Vesperia. In a skit, Karol and Rita are complaining about how addicting these treats are. They are having dreams about the deliciousness and even sneaking little quick snacks from the parties supply. Of course the adults are upset that they would be eating these expensive treats and demand they only use them if they truly need it.
Every time I've played a 'Tales of' game I have wondered what the gels would taste like. I did some research on candy and decided the best thing to represent these little guys was a gummy candy. For my first attempt I wanted to focus on one flavor of these gels because they tend to come in a large variety and decided on the lemon gel. Lemon is becoming one of my favorite fruits to use in dessert. I love the bitterness and yet refreshing feeling the lemon provides. This recipe is actually pretty easy but requires a good amount of resting time for the candy to set. I would suggest making them the night before you need them so they set while you sleep.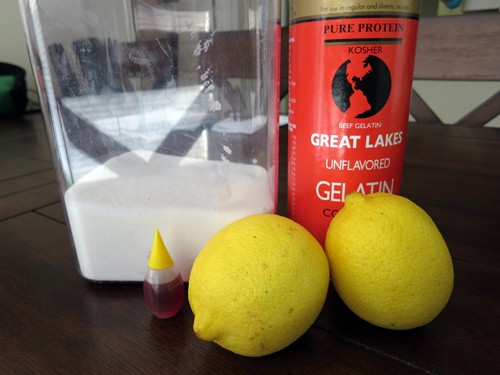 Required Equipment: bowls, sauce pan, silicon molds (I used these)
Serving: About 20 gels
Ingredients:
– 3 ¼ cups water
– 1 cup sugar
– 6 tbsp gelatin
– 1 ½ cups fresh lemon juice
– 4 drops yellow food dye
– 1 tbsp lemon zest (optional – This will make the lemon gels very lemony, so add only if you wish to taste lemons forever)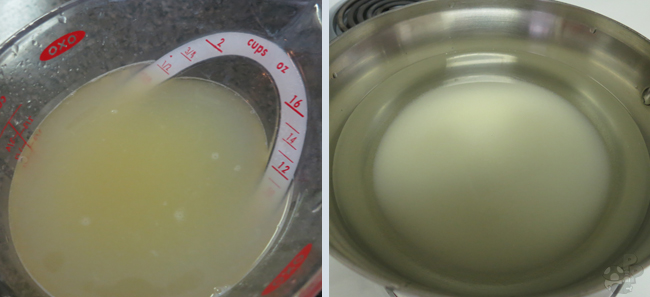 Begin place 3 cups of water and sugar (also the lemon zest if you are using it) into the sauce pan over medium-high heat. Allow the sugar to dissolve and bring to a slight boil.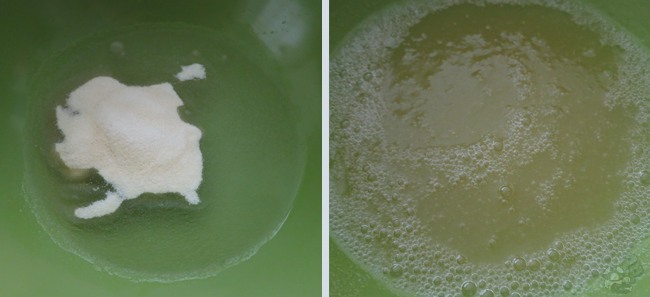 In a bowl, mix together the remaining ¼ cup of water with the gelatin.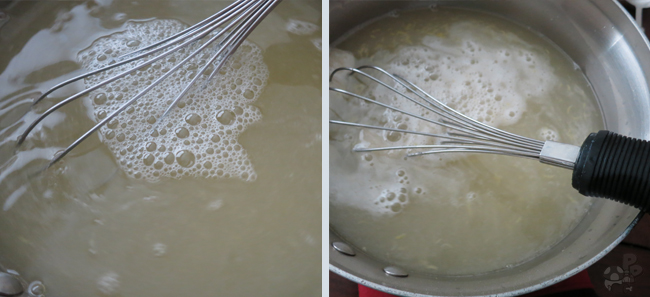 Remove the saucepan from the heat. Add the lemon juice and stir in completely. Next add the gelatin mixture. This mixture will be extremely thick if done correctly!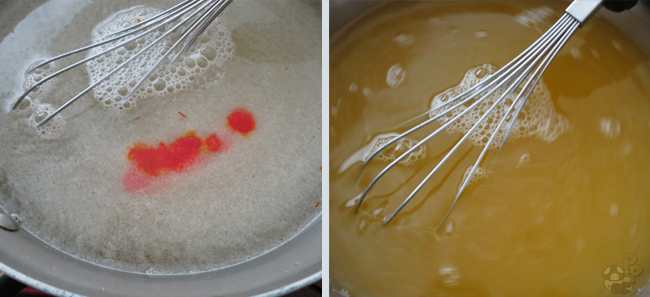 Now the last piece to add is the food dye. I added four drops of yellow food dye to replicate the yellow color from the in-game gels.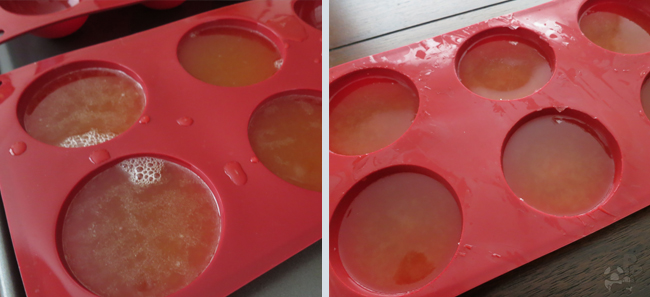 Finally, place the lemon gel base into some silicon molds. Place the molds in the refrigerator and chill for at least 6 hours. Once they've solidified, the gels will have a gummy-like feel to them. You can keep these stored in the refrigerator for about a week before they begin to separate, so enjoy them quickly! Have a safe and spooOOOoooky Halloween!