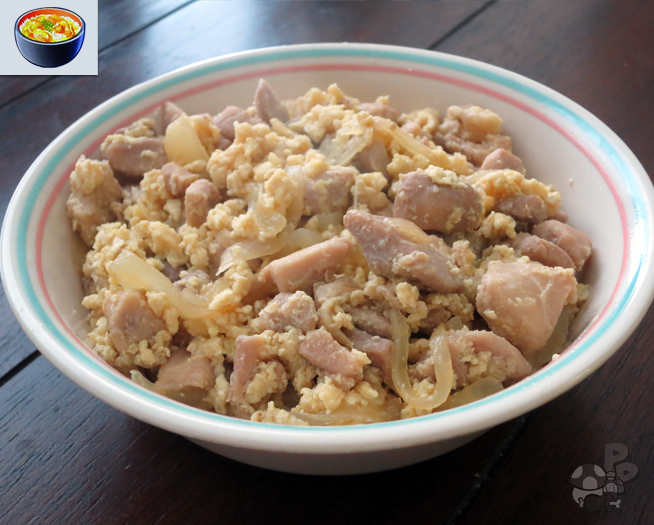 Oh man! We are a week away from the release of Tales of Symphonia Chronicles, excitement levels are rising. Let's continue the countdown to the release with another 'Tales of' recipe this week. Food plays a pretty major role in both the story and mechanics of Tales of Graces f. Each of the characters in the game has a favorite recipe. If you consume a certain amount of that recipe the character will earn a new title. Titles are the key way to get new artes and gain stat increases. Many of the characters' favorite food are revealed in the story. It is pretty obvious that Pascal loves banana pies because she consistently brings it up throughout the story.
Chicken is probably the most cooked protein in my house and because of that I have taught myself many different recipes with it. I really like Japanese cuisine and it is something I keep researching and learning more about. This week we will be taking a look at oyakodon which is a rice bowl topped with chicken, onion and eggs. Oyakodon is a recipe that I really like to cook because it doesn't require too much prep time or cooking time. The rice takes longer to cook than the entire recipe. If I were a character in Tales of Graces f my favorite food would be Oyakodon, now you know how to get my title!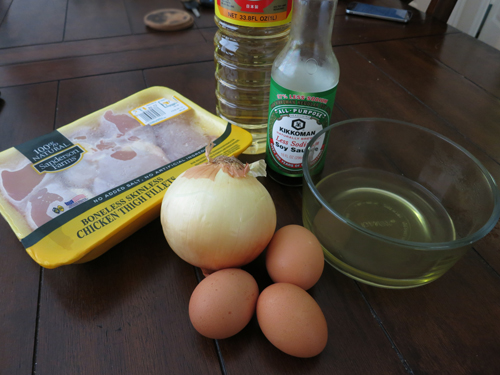 Required Equipment: Cutting Board, Knife, Large Pan
Servings: 4 large bowls
Ingredients:
– 1 ½ lb skinless, boneless chicken thighs, diced
– 1 ½ onion, diced
– 1 cup dashi stock (recipe found here)
– 3 tbsp soy sauce
– 3 tbsp mirin
– 4 eggs
– 1-2 cups cooked rice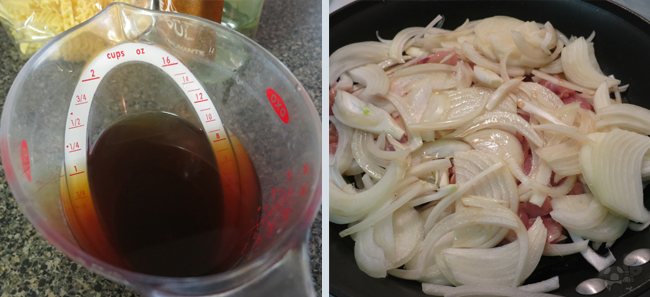 Combine the dashi stock, soy sauce and mirin in a bowl. Place a pan over medium-high heat and add enough vegetable oil to coat the pan. Once the pan has heated up add the chicken and onions. Allow this to cook for about five minutes and then add half of the dashi mixture into the pan.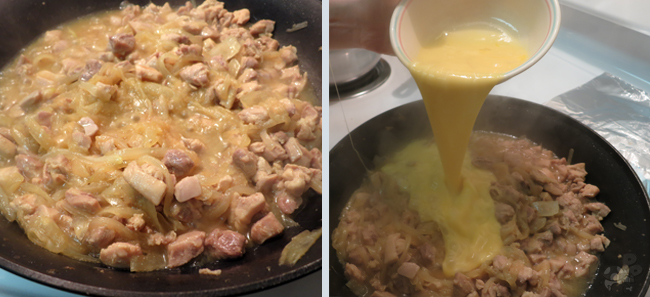 Keep cooking the chicken until the chicken looks to be about done and at least half of the liquid has reduced. In another bowl scramble the eggs and add it to the pan.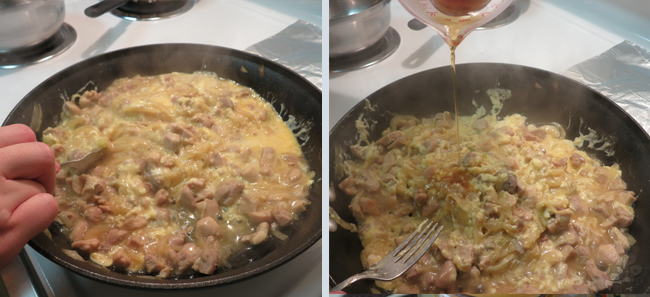 Stir the eggs in. When the eggs are cooked half way add the remaining dashi liquid. Keep cooking until the eggs look done. Serve over a bowl of rice.