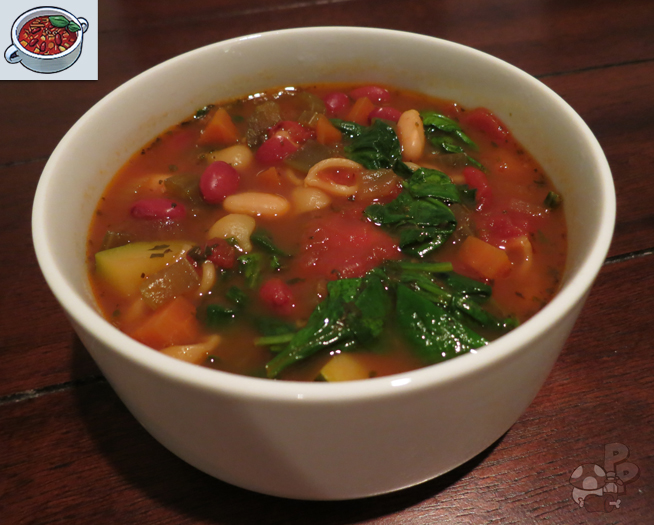 The conclusion of "Tales of"-palooza is here, which means Tales of Symphonia Chronicles comes out this week! WOOHOO! We take a look back at what might be my favorite Tales game: Tales of Vesperia (very closely followed by Tales of the Abyss but the two change ranks every other week). In the past few Tales of games we've played, none of the main characters out shine Yuri Lowell. He has a very "chaotic good" personality. He has a very strong sense of right and wrong and does what he thinks needs to get done without regard for the proper rules and procedures. In a sense, he isn't terribly different from a villain that thinks they are doing the world a favor, but Yuri is grounded by his humble upbringing and his strong desires to protect his friends. I think that attitude is what makes him stand out from all of the other main characters. And not only is he an interesting character but he is really fun to play. At the beginning things can be a little slow but the moment you begin to chain artes things can get pretty ridiculous. Ridiculous to the point that you don't need the overlimit bar to trigger your own mystic arte.
Where I live, winter is slowly coming to a close. I know for my friends back up north winter doesn't want to leave. I enjoy soups all year round but winter is the time they shine the most. I really enjoy a hearty soup and that is why this week we will be taking a look at minestrone soup. This soup can be so hearty to the point that the broth is minimal, so depending on your preference that will decided how much vegetable stock you will be adding to the recipe. Do not be tempted to add more pasta than I have listed. I've made the mistake with several soups of adding too much and then it isn't a soup anymore, it just becomes minestrone pasta.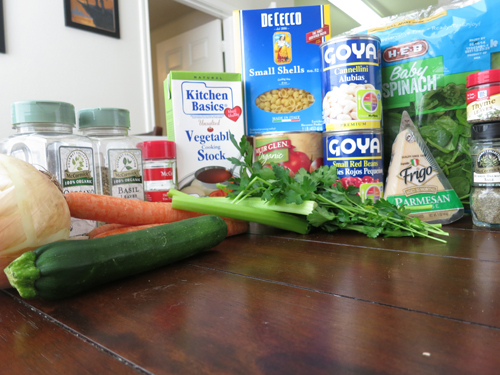 Required Equipment: Cutting Board, Knife, Deep Pot with cover
Servings: 6-8 bowls
Ingredients:
– 4-6 cups vegetable stock
– 29 oz diced tomatoes
– 3 celery stalks, chopped
– 2 carrots, chopped
– 1 onion, chopped
– 2 tbsp parsley, chopped
– 1 tbsp dried basil
– 2 tbsp oregano
– 1 tsp thyme
– 1 tsp sage
– 2 bay leaves
– 1 tsp salt
– 2 tsp pepper
– 1 zucchini, bite-size pieces
– ½ cup small pasta
– 15 oz canned kidney beans
– 15 oz canned cannellini beans
– 2 cups spinach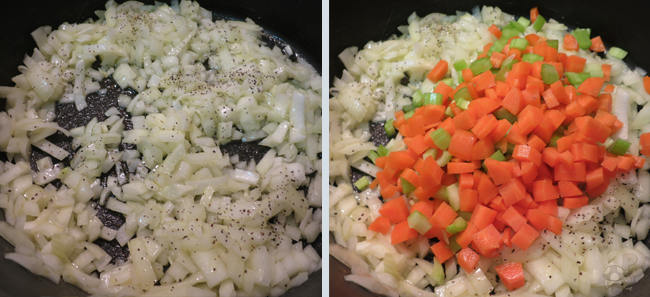 Over medium low heat allow the onions to sauté until they become translucent, about 5 minutes. Sprinkle the onions with salt and pepper. Add the celery and carrots. Cook for about 7 minutes.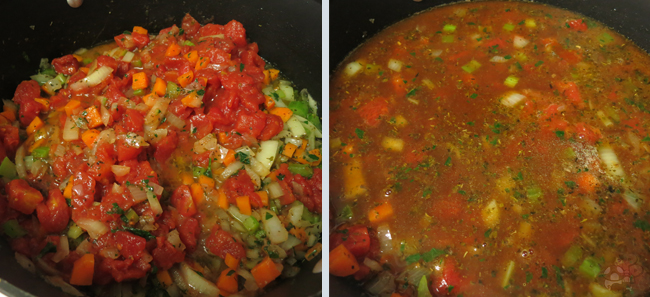 Add the parsley, basil, oregano, thyme, and sage to the pot. Mix the spices with the vegetables. Once combined add the diced tomatoes and mix together. Finally add the vegetable stock and stir together. Lower the heat to low and cover. Allow the soup to cook for 3-4 hours. This will allow the vegetables to become soft and meld with the stock.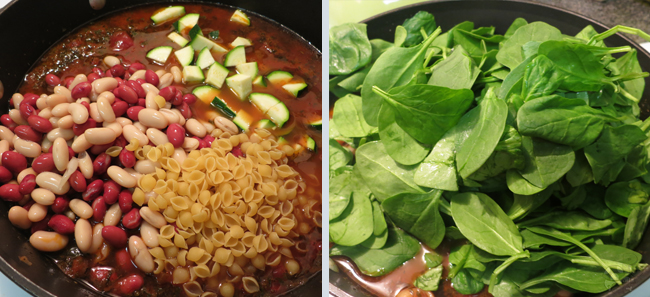 After the soup has cooked for the required time, increase the heat to medium. Add the zucchini, pasta, and beans and allow it to cook for 40 minutes or until the zucchini is soft. Finally add the spinach and cook until it is cooked. Serve immediately.