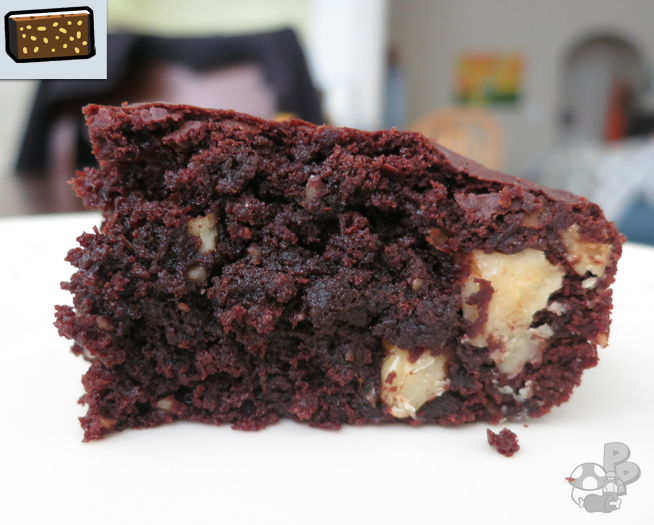 Can you imagine having the power to write something in your notebook and it suddenly appearing? Wouldn't that make life so much easier? Just writing the words "largest sandwich" down and you would have instant lunch! With everything being quick moving in today's world I can see a lot of people wanting such an incredible power. For some things I think this would be great but I would be a little sad if everyone just stopped cooking and had the food suddenly appearing out of thin air. I think one of the joys of food is exploring what crazy combinations you can come up with. Personally, if I had that ability, it would cut out the extra trips I have to make to the grocery store because I forgot something.
I love desserts! And one of my goals for this year is to keep my sweet eating to homemade treats only. I figure it is best if I knew what was going into the treat rather than random chemicals. This has put me in a tight spot to create some relatively easy recipes and I figure I can share them with everyone. Every so often I get a really big craving for brownies. It is the dessert I cook on a whim the most often. When I'm lucky, I'll conveniently have all the ingredients and I'll immediately dive in to making a batch. This recipe is one of the easiest and quickest desserts I have under my belt. I love adding walnuts to my brownies but feel free to add whatever you like such as peanut butter chips or chocolate chips!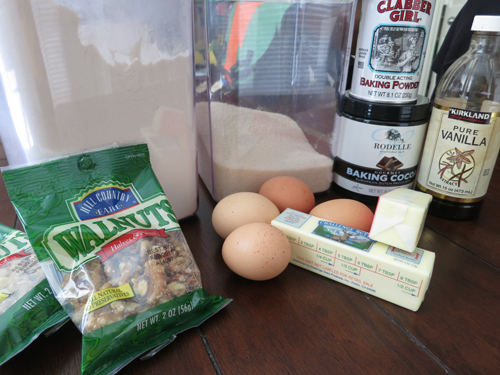 Required Equipment: sauce pan, bowl, deep baking sheet
Ingredients:
– 16 tbsp of butter
– 2 ¼ cup sugar
– 1 ¼ cup cocoa powder
– ½ tsp salt
– 1 tsp baking powder
– 1 tsp vanilla extract
– 4 eggs
– 1 ½ cup flour
– 8 oz of walnuts (optional)
Pre-heat your oven to 350°F. Place the butter in a sauce pan over medium-high heat. Melt the butter and make sure to not bring it to a boil. Once the butter is melted add the sugar and mix until well combined.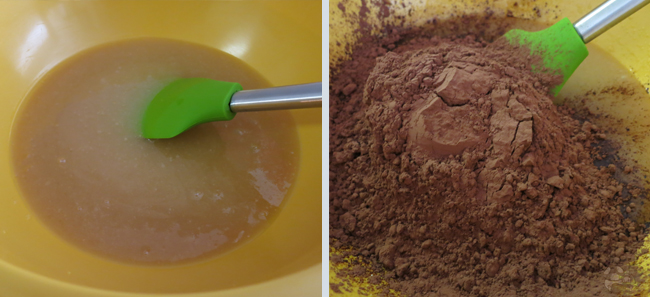 Transfer the butter and sugar mixture to a bowl and allow it to cool slightly. Add the cocoa powder.
After the cocoa powder and butter are well mixed together, add salt and baking powder. Add the eggs one at a time to the batter.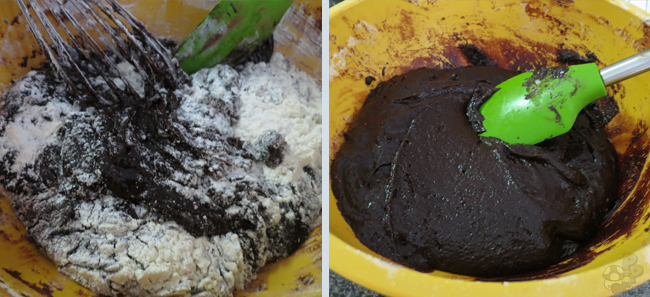 Finally add the flour. The mixture is going to be very thick!
If you are adding walnuts, fold them into the batter. Grease up a deep baking sheet and place the brownie batter in it. Bake the brownies for 30 minutes or until a tooth pick comes out clean.