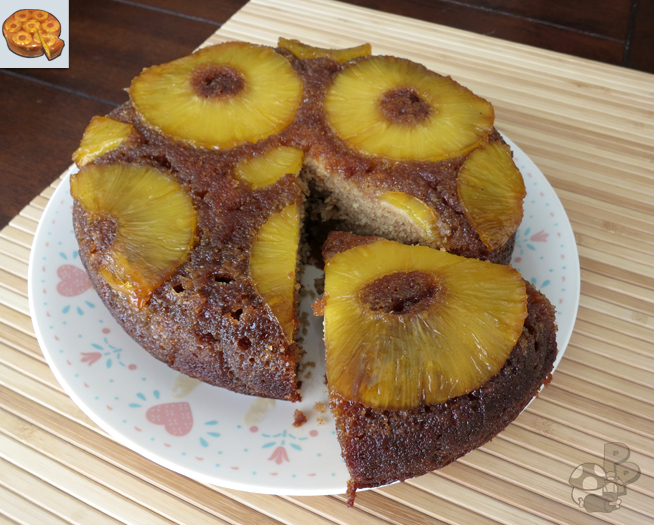 These past few weeks have been pretty exciting for me and my free company mates. With my husband and I hitting 50 we have begun our adventure into endgame content. After finishing our relic weapons we immediately started working on the Binding Coil of Bahamut and the extreme primals. As of today we have completed up to turn 4 of coil and this past week took down Titan extreme. A few of our static members haven't been around since we defeated Titan so Ifrit is on hold until we get them caught up. I will say when we finally got Titan (for my husband and I it was our second set of attempts, woo) it was pretty exciting. That fight is one of the most unforgiving things I have dealt with in a long while. I can't wait to make so more progress; hopefully we will be trying turn 5 this week!
One thing I have found pretty silly in Final Fantasy XIV is the amount of food a character will eat at one time. I mean look at that picture at the top. That is one portion! When I started doing coil my character would eat an entire cake. The sugar rush must be what causes the stat boost. In celebration of getting to the end game I have created my character's current favorite snack, Pineapple Ponzecake. I have to thank the game for introducing me to the wonders of replacing sugar with maple syrup. The actual recipe in the game does not use sugar but instead had maple syrup. I decided it was worth a shot to keep the cake as close to the game's recipe as possible. The flavor the maple syrup adds is amazing and I might be using it in a few more places from now on!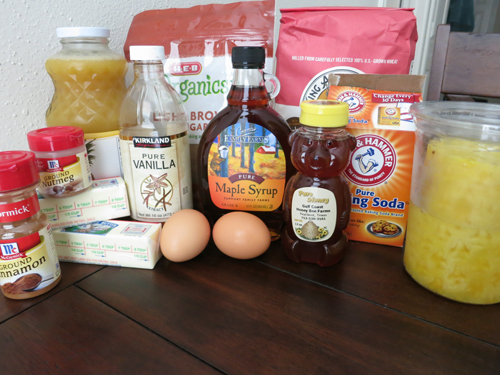 Required Equipment: stand mixer (or hand mixer), bowl, 9-inch cake pan
Ingredients:
Topping:
– 6 tbsp butter
– 1 tbsp honey
– ¾ cup brown sugar
– pineapple, 1 inch slices
Cake:
– 1 ½ cup flour
– 2 tsp baking soda
– ½ tsp salt
– ½ tsp cinnamon
– ½ tsp nutmeg
– ½ cup butter
– 2/3 cup maple syrup
– 1 tsp vanilla extract
– 2 eggs
– ½ cup pineapple juice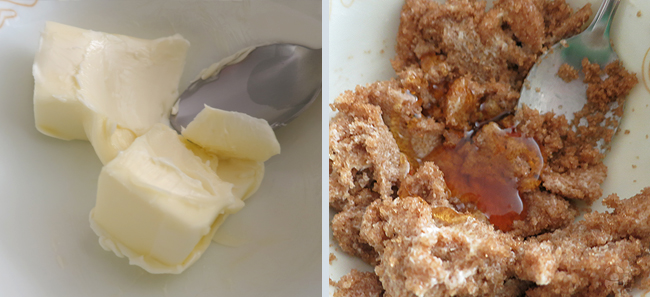 Pre-heat your oven to 350°F. Begin by preparing the topping in a small bowl. Cream the butter and once soft combine with the brown sugar and honey.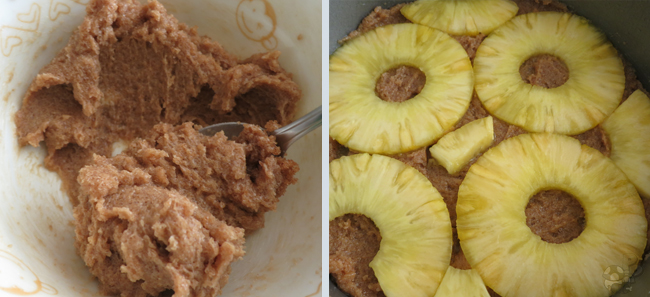 Once it is all combined place the butter spread at the bottom of your cake pan. Place as many pineapple pieces as you can fit in the cake pan (make sure it is only one layer and doesn't overlap).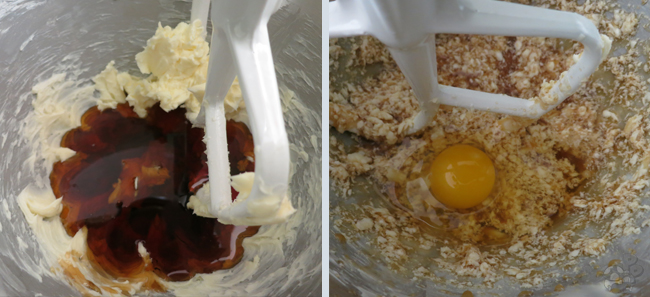 In the bowl of a stand mixer, cream the butter until smooth. Add the syrup and vanilla extract. When combined it is going to look a little separated but it will all come together soon! Add the eggs one at a time.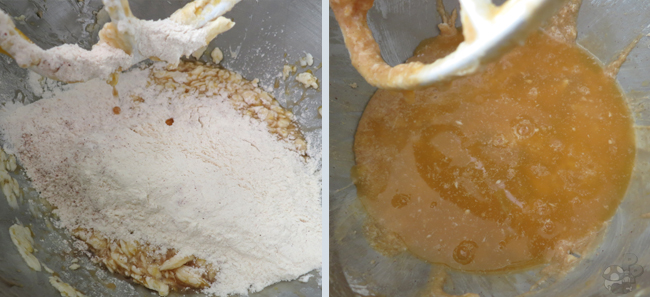 In a separate bowl combine the flour, baking soda, salt, cinnamon and nutmeg. Add half of the flour mixture to the stand mixer and combine. Next, pour the pineapple juice and blend again. Finally add the last half of the flour and mix until everything is combined well.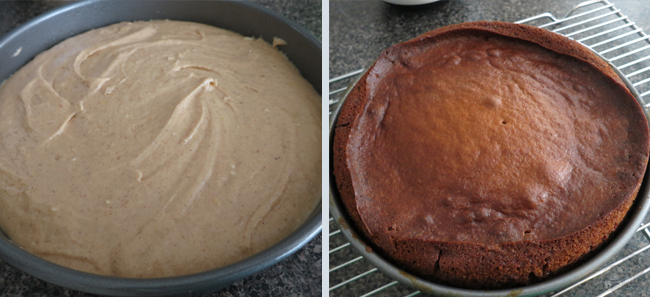 Pour the batter into the cake pan and place in the oven. Bake for 35-45 minutes or until the cake passes the toothpick test!