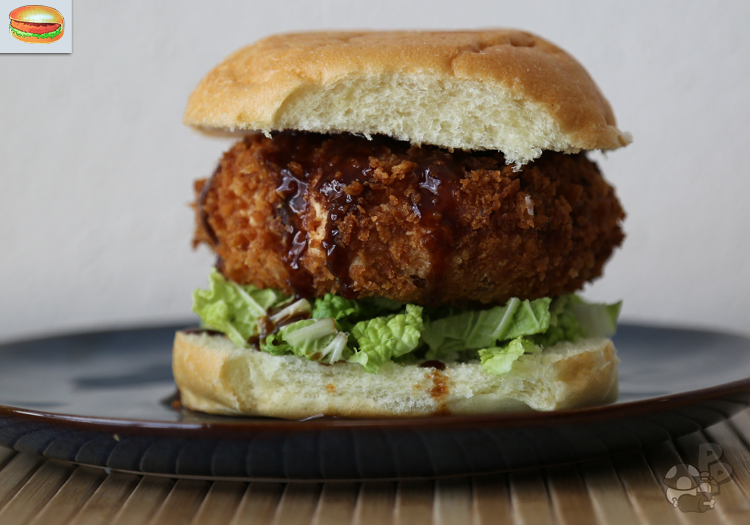 Tales of Xillia 2 comes out tomorrow and I am super excited and sad at the same time. This is the first Tales of game in a while that I won't be able to play with my friend Harry. He has moved far enough away that it would require a plane ride to get to each other's place. My husband and I will just have to progress on our own this time around. With every Tales of game comes lot of new food recipes. What better way to celebrate the release of the new game than with a brand new Tales of recipe. This week we will be taking a looking at croquettes. It wasn't until I saw this food item in a Tales of game that I decided it was time to take a stab at recreating it. Croquettes are a fried food typically consisting of mashed potatoes and a protein dredged in flour and eggs. I decided to fill mine up with a smoked salmon. These can be eaten in a sandwich (covered with tonkatsu sauce) or by themselves (tonkatsu sauce for dipping – I love the stuff haha).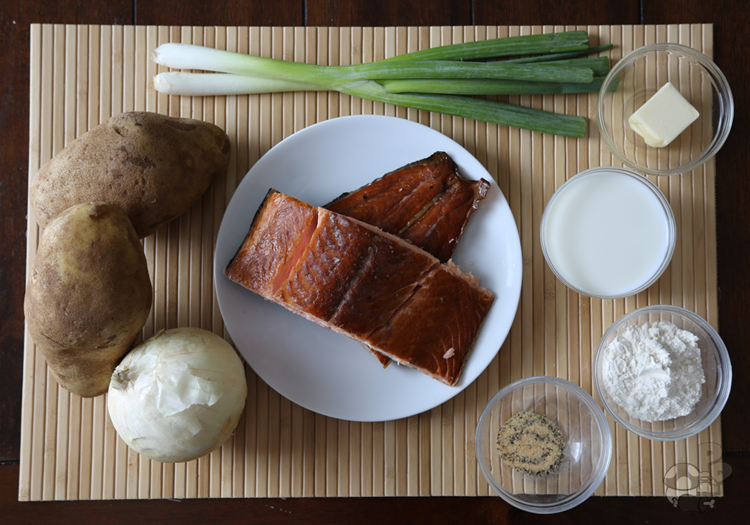 Required Equipment: bowl, pan, masher, deep pot (for frying), tray
Ingredients:
– 1 lb smoked salmon
– 2 potatoes, cooked and mashed
– ½ onion, diced
– 3 scallions, finely diced
– salt and pepper
– ½ tsp garlic powder
– 3 tbsp butter
– 2 tbsp flour
– ½ cup milk
– 3 eggs
– ¾ cup flour
– panko

While you are cooking the potatoes for mashing, heat up a pan over medium-high heat. Begin melting the butter and add the diced onions. Cook until the onions are translucent and then add the salt, pepper, and garlic powder.

Add the flour and mix. Cook until you get a light smell of bread.

Slowly add the milk in and mix until it comes to a nice thick consistency. I found this really helps keep the croquettes together. In the pot that you have started to mash your potatoes in, add the onion and flour mixture to it.

In a bowl place the mashed potatoes, salmon and scallions to a bowl.

Mix everything really well. Take a large tray and cover it in plastic wrap. Make six large patties with the mixture and place them on the tray. Place the tray in the refrigerator for at least half an hour; this will help the patties keep their shape when you start dredging them.
After the half hour has passed, place about 2 inches of peanut oil in a deep pot and allow it to begin warming up (we want it to hit 375°F). Now it is time prepare the croquettes for frying, beginning by covering it in flour.

Next cover it in egg and finally in the panko crumbs. Set the patty back on the tray and repeat these steps for each patty.

Once the oil has heated up, place the patties inside the oil. Cook each side of the croquette for 3 minutes. Serve immediately!