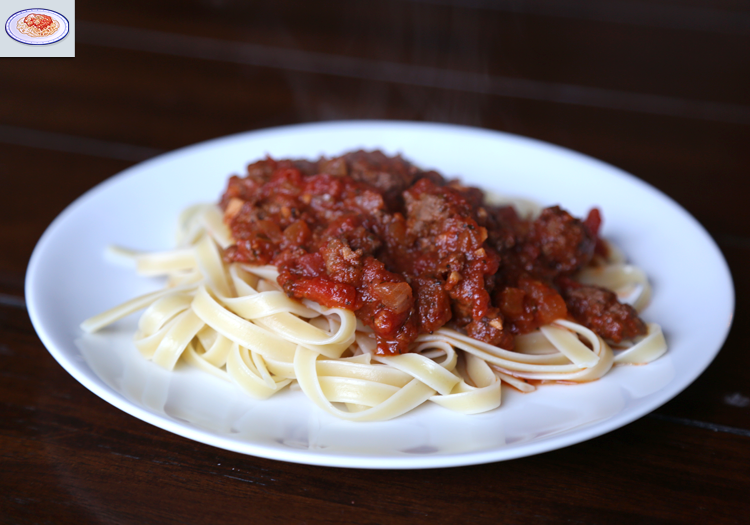 This past month, my husband and I have been slowly making our way through Tales of Xillia 2. We have both been enjoying it and wish we could spend more time playing it. One of the aspects of the game I have fallen in love with is the 'Kitty Dispatch.' It is exciting to see what the end result of the cats' efforts will bring to the team. I love the attachments you can add to the characters and the 'Kitty Dispatch' is one of the ways to get them. Another thing I really like about the game is Rollo. That cat is just adorably FAT. I can't get enough of him!
This week's recipe is one I wanted to figure out for a decently long time. I worked on the recipe for a bit until I was truly happy with it. We will be taking a look at a meat sauce (better known as a Bolognese sauce). I love pasta and having several different sauce options was a priority of mine when I started cooking. This recipe has a minimal amount of prep work but the cooking time can be a bit long.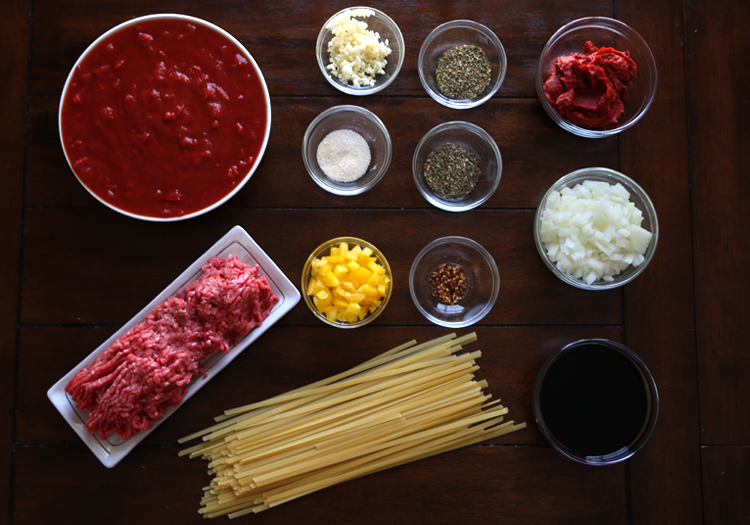 Required Equipment: pot, large pan with lid, strainer
Ingredients:
– 1 lb ground beef
– 6 cloves of garlic, minced (20 grams)
– ½ onion, diced (160 grams)
– ½ bell pepper, diced (70 grams)
– 1 cup dry red wine
– 28 oz can crushed tomatoes
– 1 (6 oz) can tomato paste
– ½ cup water
– 1/8 tsp red pepper flakes
– 1 tsp sugar
– 1 tbsp + 1 tsp oregano
– 1 tbsp basil
– salt
– pepper
– olive oil
– 1 package of pasta, cooked

Take the ground beef and generously season with salt and pepper. In a small bowl, combine the tomato paste and water. This will help integrate it into the sauce easier.

Place a pan over medium-high heat with some olive oil. Toss in the garlic and cook for about a minute. Add the onion and bell peppers. Cook until the onions are translucent. Add the beef and cook until it starts to brown.

Once the beef has started to brown add the red pepper flakes, sugar, oregano and basil. Add the red wine and let it reduce a little (at most half).

Finally, add the crushed tomatoes and tomato paste. Reduce the heat to low, cover and simmer for at least 30 minutes. Toss the pasta in the sauce and serve.