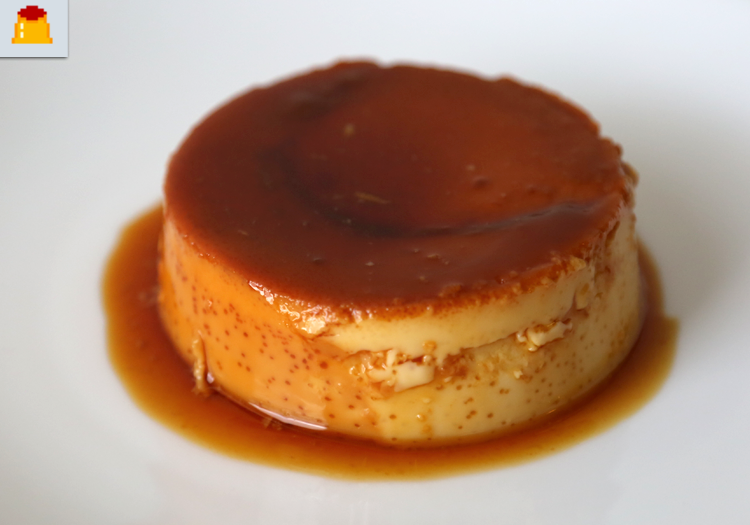 Beating up enemies and turning them into delicious treats, now that sounds like my kind of game. Bubble Bobble is such an adorable game and it is time for another delicious recipe from it. Growing up my mom would make flan pretty often. I remember a very young me making faces at it and saying "Eeeeeeew… that looks gross!" It wasn't until I was older that I truly appreciated the beauty of flan. It is so light yet rich in flavor. I decided it was time to get the recipe my mom has made and continues to use to this day. I made one minor change to the recipe based on my husband's love for salted caramel. The hardest part (and one I mess up from time to time) is making the caramel. It will harden quickly after it comes together and is off the heat.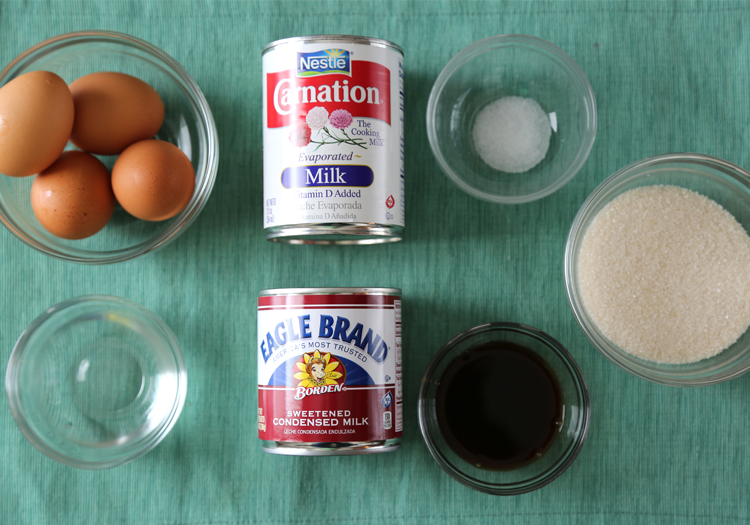 Required Equipment: 6 ramekins, deep baking tray, saucepan, whisk
Ingredients:
Salted Caramel
– ½ cup sugar
– 3 tbsp water
– ½ tsp salt
Custard
– 4 eggs
– 1 (14 oz) can condensed milk
– 1 (12 oz) can evaporated milk
– 2 tbsp vanilla extract

Preheat your oven to 350°F. While that is warming up in a deep saucepan, over medium-high heat, combine the water and sugar. Stir this constantly and wait until it turns a nice golden brown. This will mean it has reached the caramel state. Immediately add the salt and stir in.

Pour the caramel from the saucepan into each of the ramekins. You will want to make sure to rotate the ramekins around to spread it (do this quickly otherwise, it will harden quickly). In a bowl combine all the ingredients for the custard. Pour the mixture in the ramekins.
Place the ramekins inside a deep baking sheet and fill it with water about half way. Place in the oven and bake for one hour. After it has baked, remove them from the baking sheet and allow them to cool. Once they are completely cooled, place the flan in a refrigerator for at least three hours before serving. To remove them from the ramekins simple run a knife along the side and then place a plate over the ramekin. Flip it over and it should fall right out.