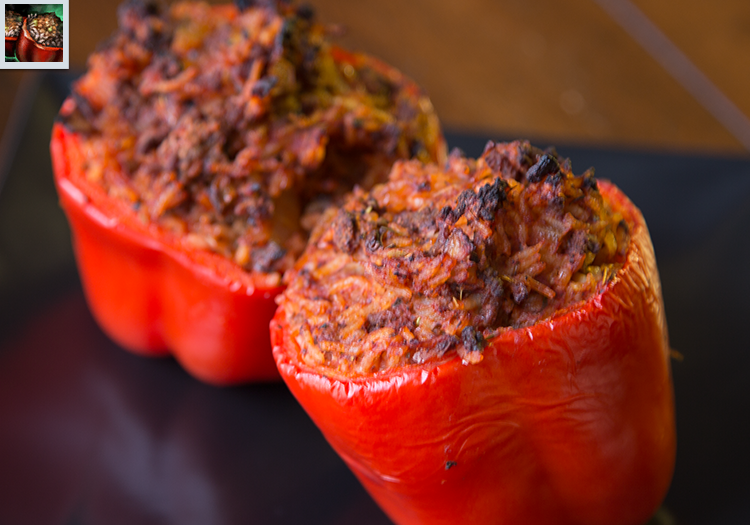 Last week the second half of the living story kicked off and I am excited to see the story move forward. I promise no spoilers for those who haven't played it. That wouldn't be nice of me! Guild Wars 2 has become a game that I load up when the living world drops and then wait patiently for the next chapter. This game is very different from all the other MMOs I have played over the last few years because I keep coming back to it pretty regularly. Not having a subscription fee to the game really helps. With all the insanity happening in the story and a new battle to prepare for, a good hearty meal is needed. What could be a better fit than some stuffed peppers? I grew up eating stuffed peppers pretty frequently. It was a dish my mother would make that made the entire household excited. This recipe does take a bit of time but isn't really too difficult to execute.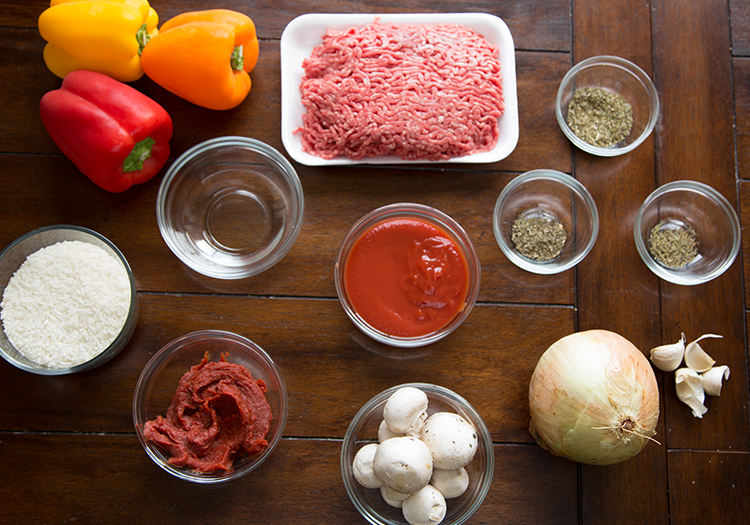 Required Equipment: pan, deep baking dish
Ingredients:
– 6-10 bell peppers
– 1 ½ cups cooked rice
– 1lb beef
– 280g onions, diced
– 200g mushrooms, diced
– 4 cloves garlic
– 16 oz tomato sauce
– 6 oz tomato paste
– ¼ cup water
– 2 tsp oregano
– 1 tsp basil
– ½ tsp thyme
– salt
– pepper

Preheat your oven to 350°F. In a small bowl combine the tomato paste and water. Take the ground beef and generously salt and pepper it.

Heat a pan over high heat with a small amount of olive oil. Place the ground beef in the pan add a bit more salt and pepper if you only coated one side earlier. Cook the beef until it has browned and is a bit crispy. Remove the beef and place on a plate.

In the same pan, reduce the heat to medium-high, add a bit of olive oil, onions and mushroom. Cook until the onions are translucent and the mushrooms have softened.

Add the beef back in and season with oregano, basil and thyme.

Add the tomato paste/ water mixture and stir until well combined.

Finally add the tomato sauce and rice to the pan. Mix together and turn off the heat.

Stuff each of the peppers with the meat filling. Bake in the oven for 40 minutes.