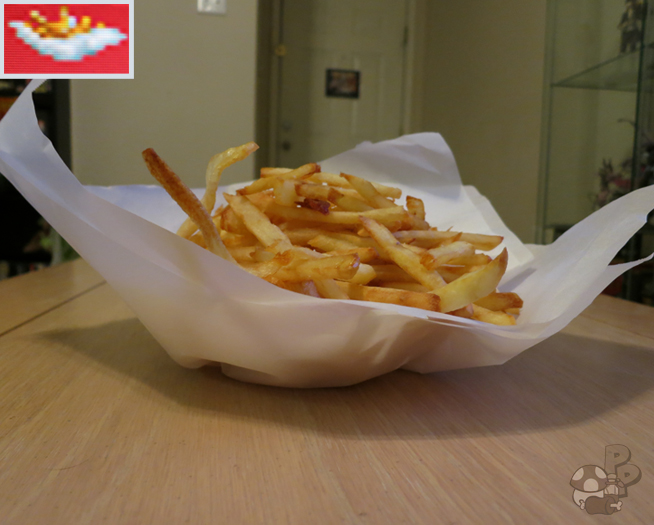 The aroma of popcorn, yells of terror, and fluffy mascots dancing around for your entertainment. It can only mean you are in one place: an amusement park. As you roam the park grounds you see many interesting rides. Which will you go on first? Do you start with something light like the haunted house or the merry-go-around? Or is it time to lose your stomach and immediately jump on something more intense like the whoa belly or the zygorator (a sweet vertical coaster)? So many options yet such little time!
Roller Coaster Tycoon and I go back. My sister, brother and I would play and try to see who could make the best amusement park. Of course we would also sit around trying to see who could make the most ridiculous coasters. It was always a lot of fun to see how much you can push the limits of your coaster without killing customers. About a year ago I picked up the games again and decide to play a little bit. Without fail a little bit turned into several hours of tinkering with coasters and trying to make the best park out there. Now one of the most important things at an amusement park is, of course, the junk food. Let's be serious; food at these parks are usually the worst thing for your health but so very delicious!
What better way to show off the cuisine of Roller Coaster Tycoon than French fries. They are such a wonderful side and to be honest they can probably just be eaten by themselves. This recipe seems to have an extra step (double frying action) – but trust me these might be some of the best fries you've ever had.

Servings: 3
Ingredients:
3 potatoes
peanut oil
salt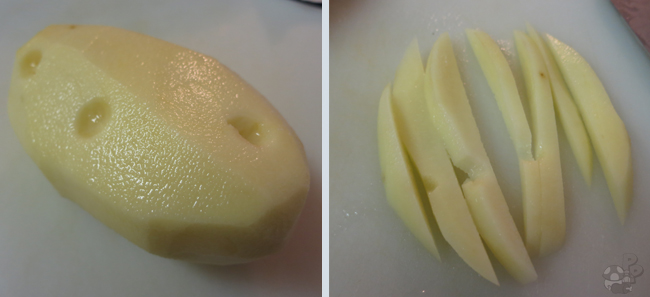 Begin by peeling the potatoes and cutting them into long strips.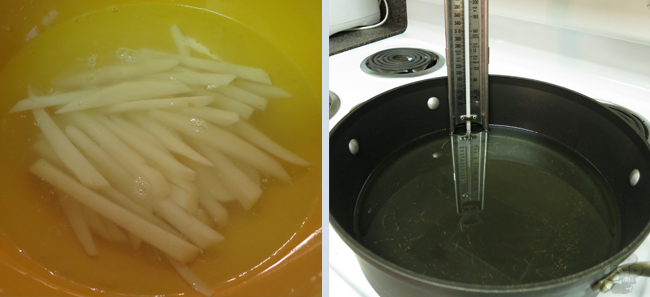 While you work through this process on the three potatoes, make sure to start getting your oil to 275°F. Keep your potatoes in a bowl of cold water (this will keep them from losing their moisture and turning brown).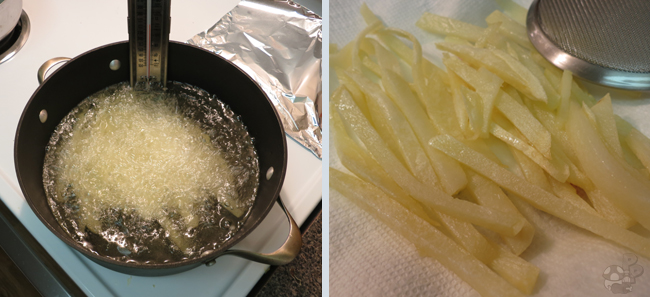 When your oil is at 275°F you can begin the first deep fry of your fries. You will have to do this in batches because you do not want to crowd the pot. Make sure to dry the fries with a paper towel (you do not want to put water into the hot oil; it will cause it to pop). You want to keep the fries in the oil for about 5 minutes. Make sure that they don't brown just like the image above.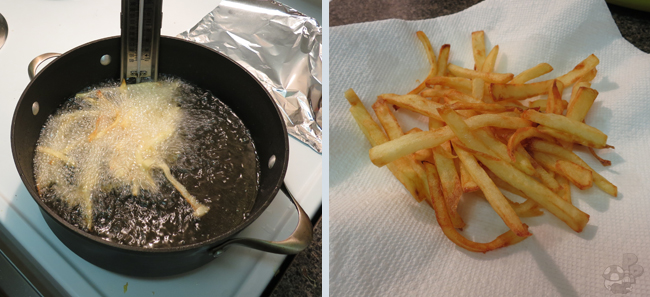 Once you have given the fries the first light fry, let your oil climb in temperature to 375°F. Once it has reached the desired temperature, begin frying the fries again. You want to leave them in the oil for about seven minutes or once they begin to have a golden brown coating. Remove the fries from the oil once they are cooked and salt to flavor.