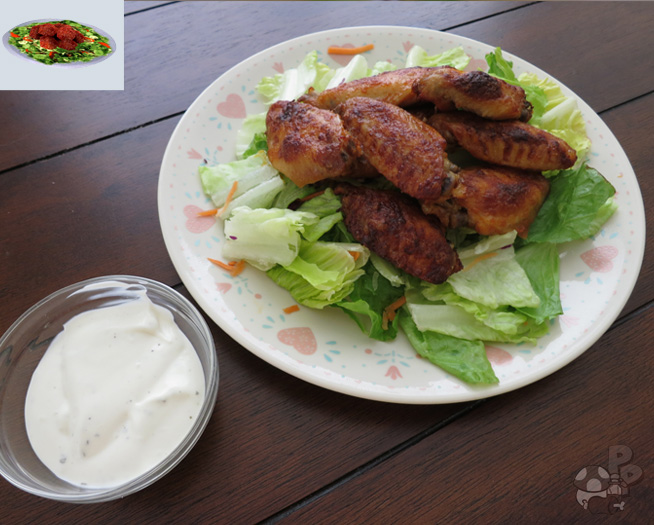 Grand Theft Auto and I start our relationship at the third one and kind of stop right there. My sister and I thoroughly enjoyed the third one. We would have nights where we would take turns playing the different missions, running people over, and just checking out the town. My sister actually went further down the rabbit hole with this game than I did. She bought a few of the spin-offs and enjoyed them. When Grand Theft Auto 4 was announced, I purchased the game for her as a birthday gift. Unfortunately we both felt underwhelmed with the game compared to the previous one. We were getting our fix of crime causing, ridiculousness from Saint Row 2 at this point.
With my sister's birthday this week (Happy Birthday) I decided to do a recipe from a game she loves and a recipe of one of her favorite foods, chicken wings. When she visited me this past spring I made this recipe for her and she LOVED them. I showed her the recipe but I do not think she has recreated it yet. Now she can't complain that she doesn't have the recipe because it is here on the blog! One of the big things with this recipe is I do not deep fry my chicken wings. Instead, I bake them. This actually makes these chicken wings a little healthier for you. Another benefit of baking instead of frying is you really don't need to babysit these while they cook. There is a little bit of prep before you bake them but besides that this recipe is relatively easy.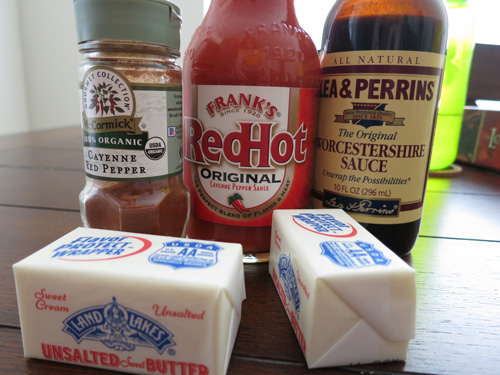 Required Equipment: Bowl, Baking Sheet
Servings: 24-32 Wings (depends how many wings you purchase)
Ingredients:
– 24-32 Chicken Wings
– ½ cup Frank's Hot Sauce
– 1 stick Butter
– ½ tsp Worcestershire Sauce
– Cayenne Pepper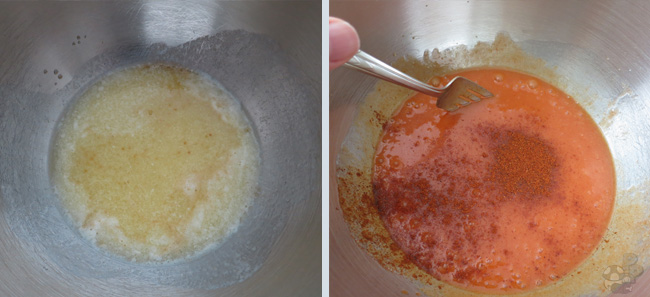 In the morning or several hours before you are going to bake the chicken wings, you'll want to prepare the sauce and allow the wings to marinate in it. Melt down the butter and combine with the hot sauce, butter, and Worcestershire sauce. Add the cayenne pepper slowly. I have no amount because it is dependent on how spicy you want the wings. Keep adding cayenne pepper and tasting the sauce until you are happy with it.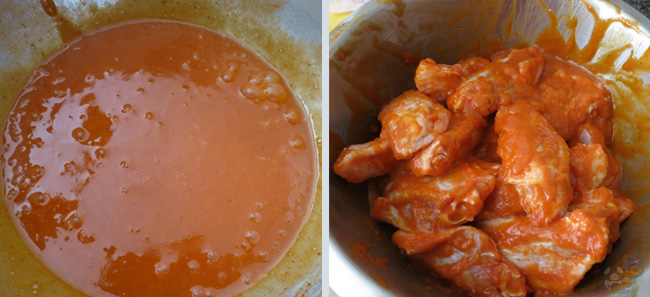 Once you've added the appropriate amount of cayenne, mix the wings in the sauce. Cover and refrigerate until you are ready to bake.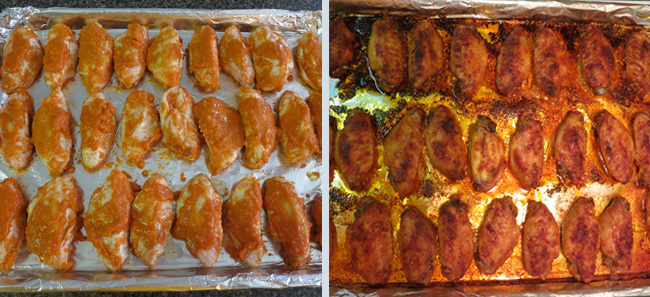 Pre-heat your oven to 375°F. Place the wings on a baking sheet and bake for 50 minutes. You can leave the wings in longer to give them a little bit of an extra crunch.