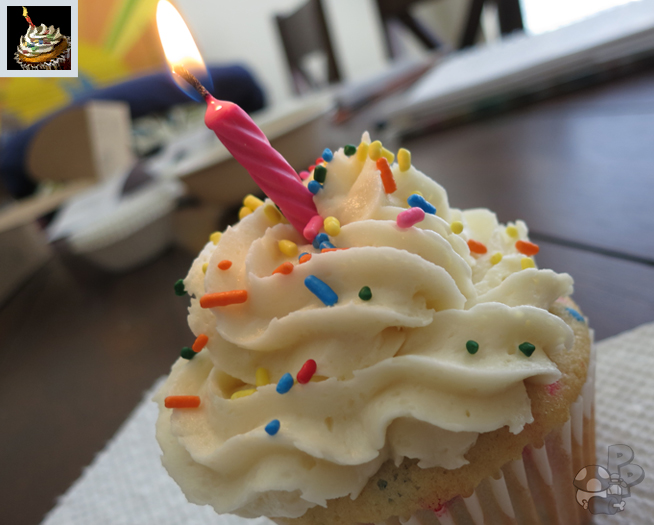 Note: It seems this past update (06/25/13) Anet has updated the photo of the Dragonfly Cupcake and the cupcake looks completely different. There is a cupcake in game that you can buy from Critheann in Lion's Arch which looks like this one, so it is still in game but no longer the Dragonfly one. The post below will go unchanged.
Lion's Arch is lit with fireworks in the sky, dragon piñatas throughout and a holographic Shatterer that flies across the sky. It must be time for this year's Dragon Bash! Delicious treats can be found all throughout the land. Is gambling your game? Well look no further! We have Moa racing – Motti is my man! Or maybe you would prefer a more aggressive game like Dragon Ball! If anything don't forget to bash some dragons! Bash the Dragon! Smash the Dragon~
I'll be honest with everyone. I wasn't going to do another recipe from Guild Wars 2 for a bit (like a few months). The Dragon Bash event made that difficult to hold off on. The moment I opened a dragon coffer and received a dragonfly cupcake I couldn't resist. Guild Wars 2 continues to be that game I just can't stop playing. This is even truer since I've decided to go for a legendary weapon (still haven't decided if it is going to be Twilight or Frostfang). Of course the silly thing with me going for a legendary weapon is the fact that is won't be going on my main character. I continue to main my Asura guardian but her look is pretty set in place and the current legendaries wouldn't really match (also the weapons on Asura are super tiny). Instead I'm making the legendary for my Norn warrior which hit 80 about a month and a half ago. It is nice to run around and just destroy things with that character! She is especially useful during this current event and killing the holographic enemies that drop the coffers.
What would a celebration be without cupcakes? Boring! Cupcakes have become the go to dessert for a lot of people recently and I understand the craze completely. These treats allow for easy travel and consumption. Whenever I make cupcakes for an event I tend to make a few different kinds to give the guests options. The moment I opened up some coffers and received a dragonfly cupcake, I knew I had to make funfetti cupcakes. I quickly made a batch this past weekend to get the recipe out there before the event ended! This week, as you go out and bash some dragon piñatas, make sure to make yourself a batch of these. You know you want the magic find!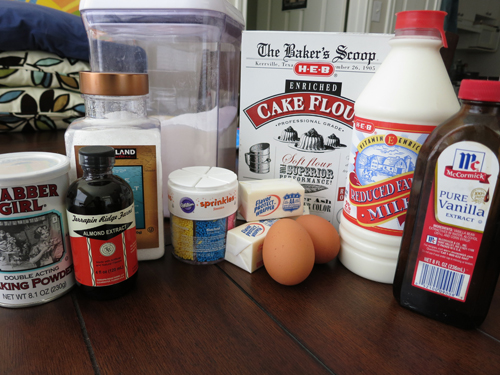 Required Equipment: 2 bowls, a stand mixer (or hand mixer and another large bowl), cupcake tray, cupcake liners, spoon
Servings: 24 Cupcakes
Ingredients:
For Cupcakes:
– 1 cup milk
– 6 egg whites
– 2 tbsp vanilla extract
– ½ tsp almond extract
– 2 ¾ cups cake flour
– 1 tbsp + 1 tsp baking powder
– 1 2/3 cups sugar
– 1 tsp salt
– 12 tbsp butter
– ½ cup of sprinkles
For Frosting:
– 16 tbsp butter
– 1 tbsp vanilla
– 3-4 cups powdered sugar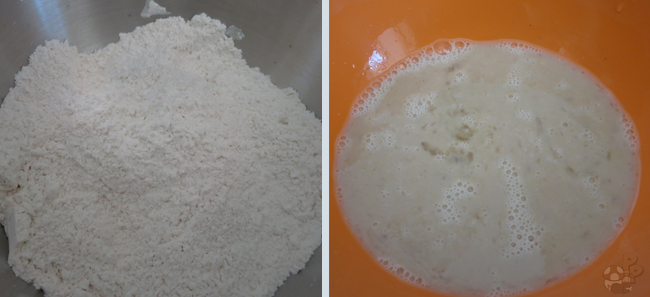 Pre-heat your oven to 350°F. In one bowl mix together flour, baking powder, and salt. In another bowl mix eggs, ½ cup of milk, and the two extracts.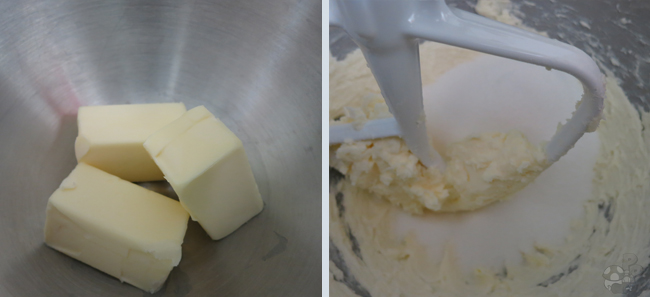 In a stand mixer (or a large bowl if you are using a hand mixer) cream the butter. Once creamed add the sugar and mix until well incorporated.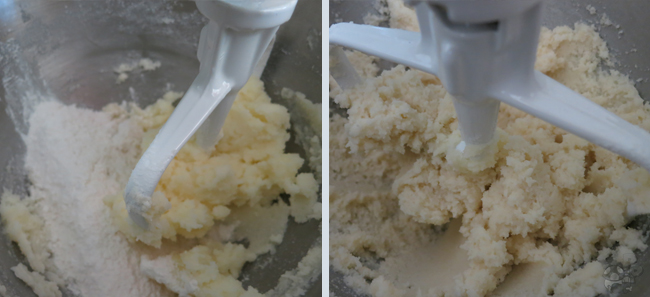 Now add about a third of the flour mixture to the butter and sugar.
Add the bowl of liquid ingredients, mix together, and then another third of the flour, keep mixing.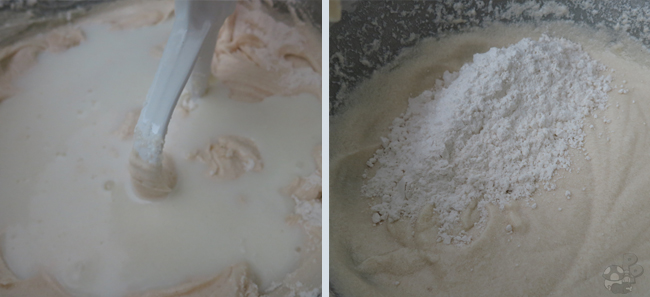 Add the rest of the milk and mix. Finally, add the last portion of the flour mixture and mix until everything is well combined. The reason I like switching between liquids and dries is because it helps keep the batter nice and fluffy throughout the process.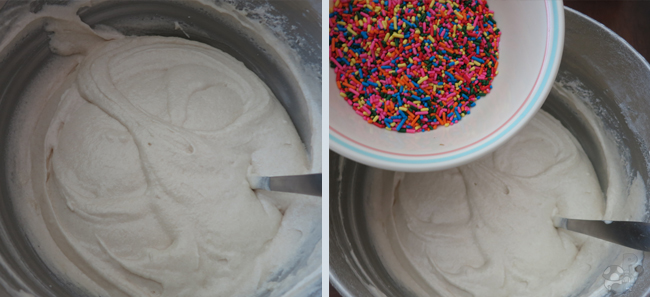 Once everything is nicely mixed together take the bowl out of the stand mixture and take a spoon. You are going to want to fold in the sprinkles to reduce damage to them.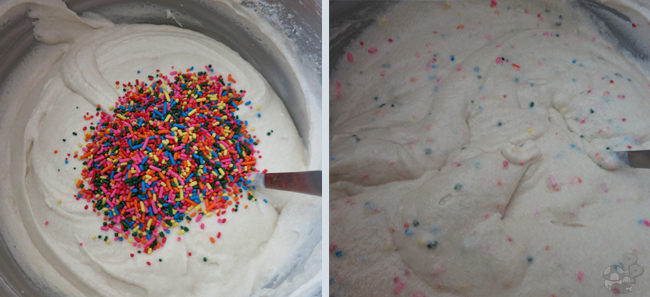 Fold in the sprinkles!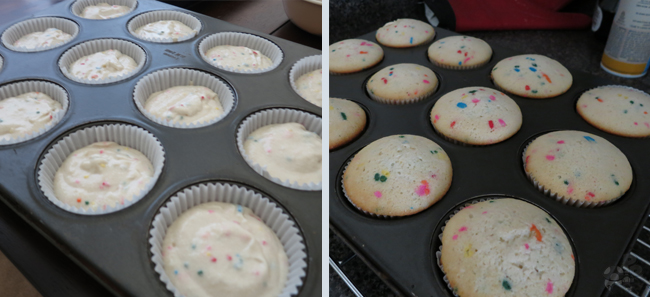 Line a cupcake tray with paper lines. Fill each of them about ¾ of the way full with batter. Place the cupcakes in to the oven and bake for 16-18 minutes. Once they are done take them out of the oven and allow them to cool before you frost them.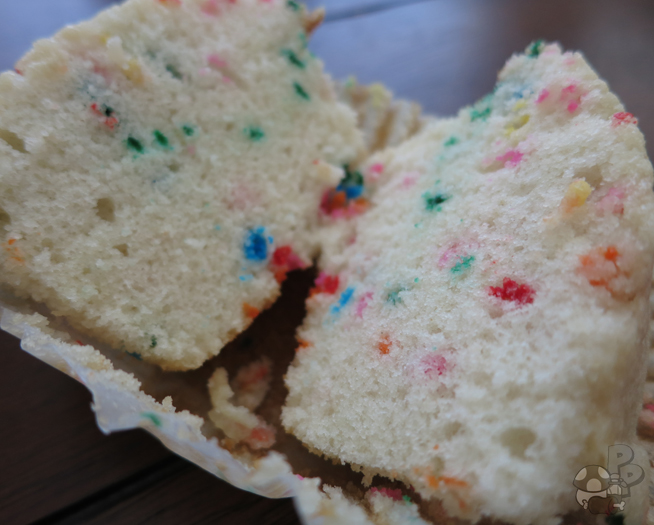 Unfortunately, I forgot to take pictures of myself making the frosting. I promise the frosting is a very easy one to make! Begin by creaming the butter in a stand mixer (or hand mixer). Add the vanilla extract and keep mixing. Add the powdered sugar in cup increments. When you add your third cup of powdered sugar I recommend you give the frosting a taste. If you like the frosting stop there, if you want it to be a bit more sugary add another cup of powdered sugar. That is it. So go out there and make some dragonfly cupcakes and bash some dragons while you're at it!