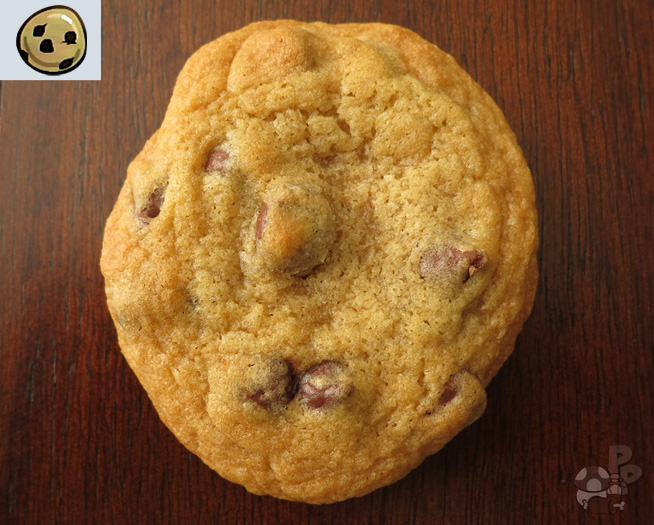 Wedding bells are ringing across the kingdom. A party is about to burst in the kingdom but you weren't invited this time. Actually, the invite list was very thin. It seems the princess is to be wed to a conehead. Wait a second… those are the enemies that stole the princesses! It is time to crash this party and take back what is ours! Best way to make an entrance is to climb into one of the catapults and dive right in there. Time to crash this wedding like no other wedding crasher has.
From time to time I end up wanting to play a quick mindless game that I know like the back of my hand. Castle Crashers is that kind of game for me. I love that I can just load up the game and play a level with my red knight and just lightning all the enemies to death. Of course, this level of ridiculous is only escalated as the game progresses. There were many times my friends and I would play in one of the arenas and they knew if they got stuck in my lightning magic it would be game over for them. I never got a chance to finish the insane mode but I do remember it being extremely difficult. I believe I got about three fourths of the way through and then got distracted with another game (this happens often). If you haven't played Castle Crashers, I highly recommend you check it out and maybe play with a group of friends. It is an awesome couch multiplayer game.
With any wedding, there are lots of delicious desserts. One of the treats present at the wedding in Castle Crashers is a chocolate chip cookie. While I searched for the prefect cookie I ended up falling in love with the Nestle Toll House recipe. This recipe is wonderful and super easy. Personally, I really like dark chocolate so I use dark chocolate chips for myself. However, when I make a batch for others, I'll go with semisweet chocolate chips. I also prefer using mini chocolate chips over the big ones. I feel as though this adds more chocolate per cookie. This past time I made the cookies I did not use the mini chips because the grocer near me were out, but if you see them try making the cookies with some mini chips and you'll see what I'm talking about.

Required Equipment: 2 Bowls, Spoon, Hand Mixer, Baking Sheet
Servings: About 24 cookies
Ingredients:
– 2 ¼ cup All-Purpose Flour
– 1 tsp Baking Soda
– 1 tsp Salt
– 1 cup Butter
– ¾ cup Granulated Sugar
– ¾ cup Brown Sugar
– 1 ½ tsp Vanilla Extract
– 2 Eggs
– 2 cups Chocolate Chips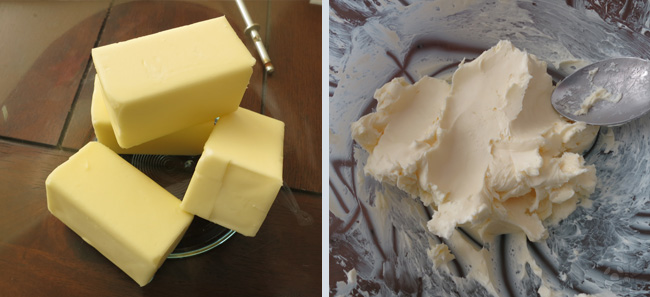 Pre-heat your oven to 375°F. I recommend that you get your butter to room temperature so it is easier to work with. To do that let it sit out for about a half hour before you are going to start working with it. Once you are ready to start baking, mash the butter until it appears smooth. I used a spoon at the point.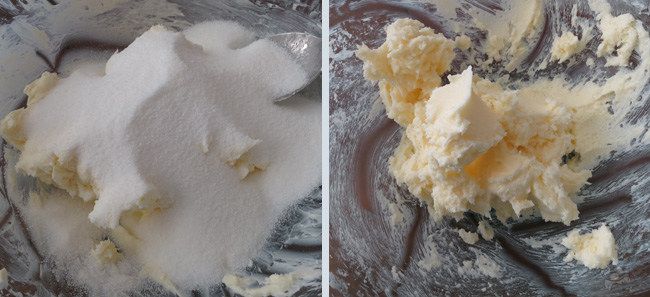 Using a stand or hand mixer, combine the sugar with butter.
Next, add the brown sugar.
Add the vanilla extract and eggs. I recommend adding the eggs one at a time. Doing this helps combine them with everything else better.
In a separate bowl, combine the flour, baking soda, and salt. Start to slowly mix the flour into the butter mixture. I tend to do it in 3-4 batches to make sure the flour combines well with everything.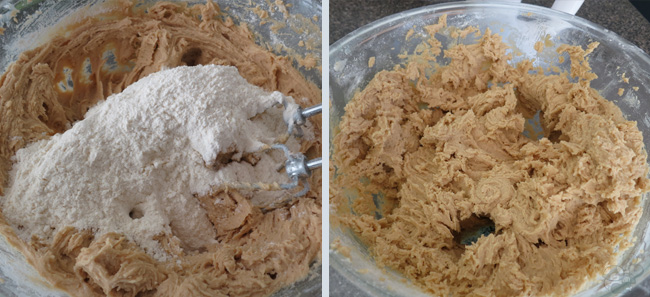 Above you can see the final batch of flour being added and what the end result should look like.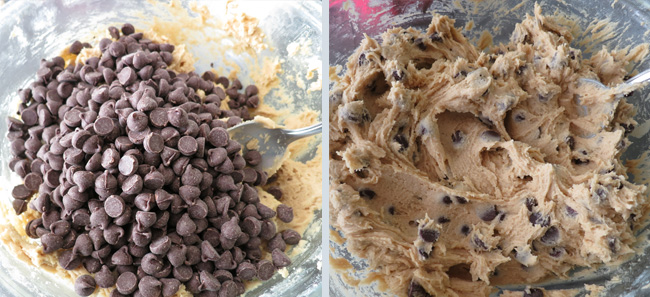 Stir in the chocolate chips. At this point use a spoon. You don't want to destroy the chips with a stand or hand mixer.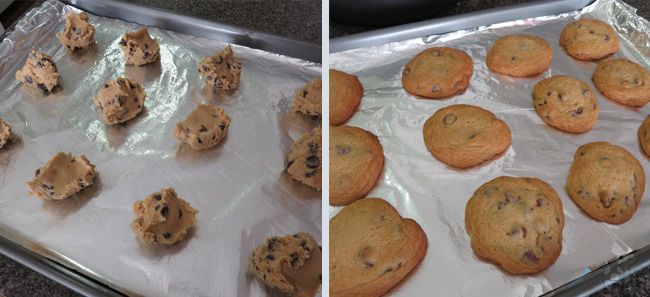 Line a baking sheet with aluminum foil and spray with a non-stick spray. I take about a tablespoon of the dough and place it on the pan. Once you have the pan filled, place in the oven and bake for about 8-11 minutes or until golden brown. After you take the cookies out allow them to cool.