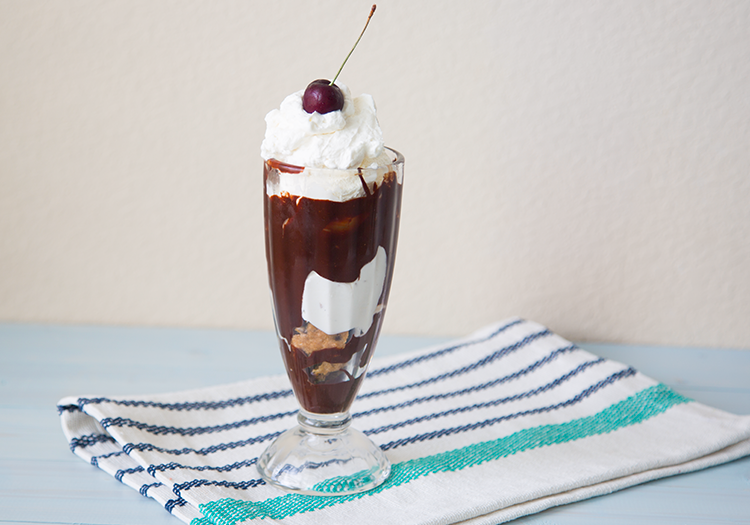 My husband and friends have been playing a lot of Overwatch. Most nights I'll listen to them playing while I entertain myself with other games. I've heard my husband talk about his many achievements in the game and several of his best plays. Without having played the game I have learned a lot about it just by watching and listening to the people around me talk about it. Honestly, I'm surprised I haven't picked it up yet but I can blame other games occupying my free time. It is only a matter of time until I'm convinced to start running around as Mercy keeping my team alive.
I'm really surprised how much food exists in the levels throughout Overwatch. I've had my husband walk around each of the levels and look at all the local food stops. On Route 66 you will find a small cafe called Panorama Diner. This place, once a hideout for the Deadlock Gang, has many delicious treats to snack on while you wait to venture into combat. From their delicious Roadkill Burger to their Bacon 'N' Bacon, you will leave filled and happy. There is no better way to end a meal at the diner than with a Funday Fudge Sunday. This week we will be diving into this sundae. For your Funday Fudge Sunday, you can decide how many elements you would like to make from scratch. I have included links to recipes for the cookies and ice cream. The recipe below explains how to make hot fudge which can be stored in the refrigerator for 2 weeks. When you want to serve the hot fudge, throw it in the microwave for 30 seconds at a time until it is nicely melted.

Ingredients:
12 oz dark chocolate, chopped (I personally went with 70%)
½ cup sugar
¼ cup light corn syrup
⅔ cup heavy cream
2 tsp vanilla extract
3 tbsp butter
chocolate chip cookies
vanilla ice cream
whipped cream
cherry

In a sauce pan combine the heavy cream, corn syrup and heavy cream over medium-high heat.

Once everything has melted together, add the dark chocolate. After it has melted, add the vanilla extract and butter.

To make the sundae, add some hot fudge around the cup. Add a layer of chocolate chip cookies to the bottom. Follow that up with a scoop of vanilla ice cream. Add a layer of hot fudge, chocolate chip cookies and one more scoop of vanilla ice cream. Finally, top with whipped cream and a cherry.