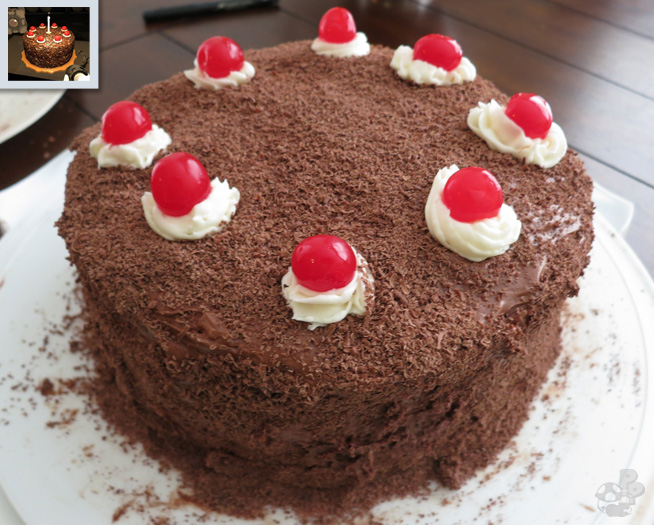 It started as a normal morning. Wake up, shower, and get ready for school. As your mom walks by she reminds you that you weren't going to school today but instead joining her at work. She gave you a little bit of an odd smile as she reminds you but you don't think too much about it. You jump into the car and are excited that you get to skip a day of school. You've always wondered what your mother did at work and today you get to find out. As you walk in the building you realize your mom is no longer with you. Suddenly you feel very sleepy and knock out. As you wake up you hear odd music playing to your left. Looking around, you seem to be stuck in a small containment room. Suddenly you hear a robotic woman speak to you, "Hello and again welcome to the Aperture Science computer-aided enrichment center…" It seems today is going to be a worse day than if you had just went to school.
The Portal series is for sure one of my favorites of all time. The simple game play mechanics that slowly become more and more complicated and the clever storytelling are just a few reasons I love the series. I originally picked up the Orange Box because many of my college friends were playing Team Fortress 2. I did the exact same thing and was surprised by how much entertainment the Orange Box was giving me: Team Fortress 2, Half-Life 2, and this new game called Portal. When I picked it up, I played loads of TF2 but became intrigued by this Portal game. I launched the game and suddenly there went my entire evening. GLaDOS kept egging me on and making me want to figure out all the puzzles. The concept of using portals to move around and manipulate ways for me to get from one spot to the next was just amazing! Honestly if you just read this blog for the food and don't really play video games I highly recommend you try this game out.
It was only a matter of time until I finally did the Portal cake. Several years ago when the game first came out I actually made this cake to celebrate my husband's (boyfriend then) birthday. It tasted great but kind of fell apart on me. After a few years of improving my culinary skills, my cake making abilities have become worlds better. I decided it was finally time for the infamous Portal cake to make it on Pixelated Provisions. This recipe is time consuming so make sure to plan ahead. It is important that you allow the cake to fully cool before you start frosting. This will keep it from falling apart. Another thing I highly recommend is after you have frosted and dressed the cake, give it a few hours in the refrigerator if you are not serving it until later. This will really help keep the cake together!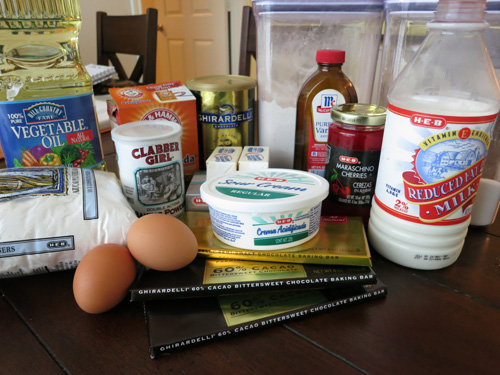 Required Equipment: 2 – 9 inch cake pans, stand mixer (or hand mixer), 2 extra bowls, grater
Servings: 8 large slices
Ingredients:
For Cake:
– 2 cups sugar
– 1 ¾ cups all-purpose flour
– ¾ cup cocoa powder
– 1 ½ tsp baking powder
– 1 ½ tsp baking soda
– 1 tsp salt
– 2 eggs
– 1 cup milk
– ½ cup vegetable oil
– 2 tsp vanilla extract
– 1 cup boiling water
For Frosting:
– 10 oz chocolate (I did half bittersweet, half 60% cacao)
– 8 oz cream cheese
– 8 tbsp butter
– 2 ½ cups confectioner's sugar
– 4 tbsp cocoa powder
– 1 tsp vanilla extract
– 1 cup sour cream
For Topping:
– 2-4 oz. chocolate (I did 60% cacao), grated
– 8 maraschino cherries
Pre-heat your oven to 350°F. In a small bowl mix together, eggs, milk, vegetable oil and vanilla extra. In the bowl of a stand mixer combine sugar, flour, cocoa powder, baking powder, baking soda, and salt.
Before you begin to combine things, start to bring your cup of water to a boil. Slowly add the bowl with the liquids into the stand mixer. Mix until it is well combined.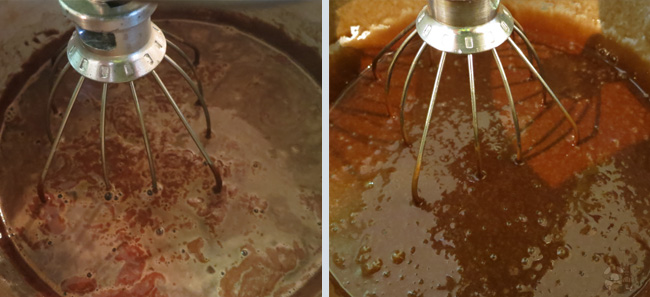 Add the boiling water and mix until smooth.
Pour the cake batter evenly into 2, 9 inch round cake pans that are greased. Place the cakes in the oven and bake for 30 minutes. The cake is done when you poke a toothpick in it and it comes out clean.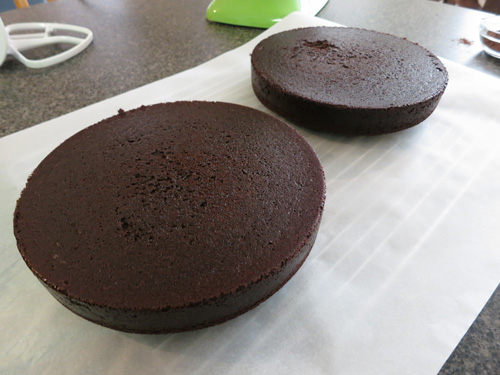 Take out the cakes and let them cool completely!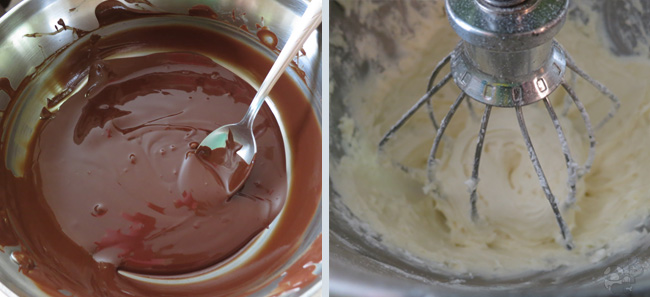 While your cakes are cooling, you can take the time to make the frosting. Begin by melting your chocolate. I placed the chocolate in a saucepan and let it melt. In a stand mixer, combine the cream cheese and butter.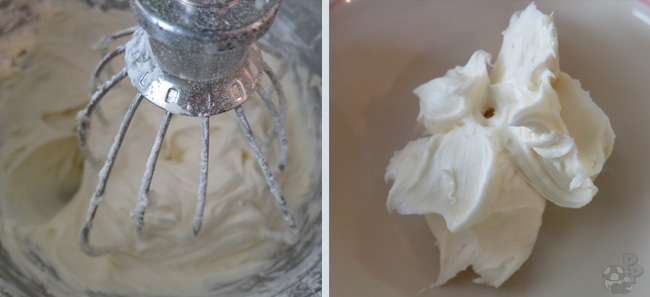 Add the confectioner's sugar and vanilla extract. Save a bit of the frosting in a separate bowl (this will be used for decorating) and place that in the refrigerator until you need it.
Add the cocoa powder and mix. Next, mix in the melted chocolate.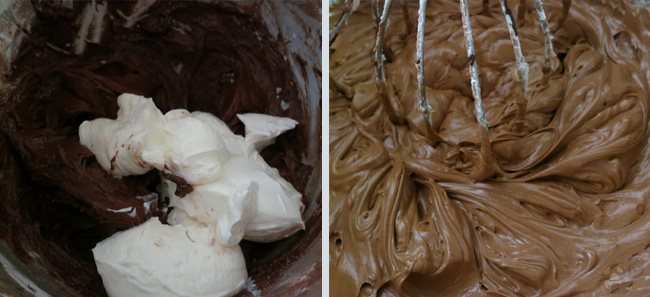 Once the chocolate is fully combined add the sour cream.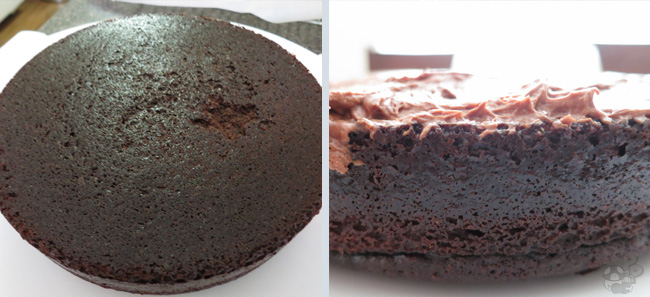 When the cakes are cooled you can begin to construct the cake. Place the first layer (upside down) on a plate. Frost the top of the cake facing upward.
Place the other layer on top (right side up, this helps keep the cake balanced). Frost until the cake is completely covered in frosting.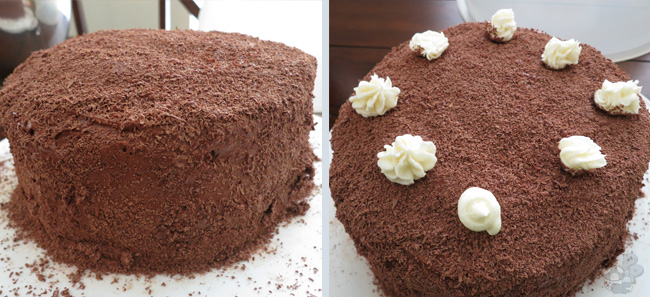 Cover the cake in the grated chocolate. Place the extra white frosting you save at the top in 8 spots. Finally place the cherries on top of those spots and you have yourself a cake that is not a lie.