A friend requested that I explore the culinary treats of Kingdom of Loathing. I have never played the game before and my friend described it as, "A wacky, pop culture reference filled turn based game where you get a set number of turns a day." To get some more knowledge about Kingdom of Loathing I decided to give the game a little bit of a whirl considering it is online and completely free to play. When you start playing the game, you get to select some pretty silly sounding classes. I went with a Pastamancer. As the game explains all the different elements of how to play, it immediately begins to explain cooking. The little bird, Toot Oriole, hands you an E-Z Cook Oven and tells you to start mashing ingredients together. Looking at my inventory I decided to combine a lemon and a popsicle stick to create a lemon popsicle! Now I've only played the game for a short period of time so I am no expert but it is a pretty silly and pretty deep RPG. I might check it out some more and maybe the next time I cook food from the game I'll have a little more knowledge than I do now.
When my friend requested a recipe from the game I took a look at the list and was surprised to see the number of food items in the game. Now that I've played the beginning of the game I understand why there are so many, considering it is one of the first things it explains. While looking at the list the key lime pie caught my eye. My father is a huge fan of key lime pies and I've wanted to learn how to make one for a while now. If you love key limes, this pie punches you in the face with the flavor. Times a wasting, let's jump right into this one.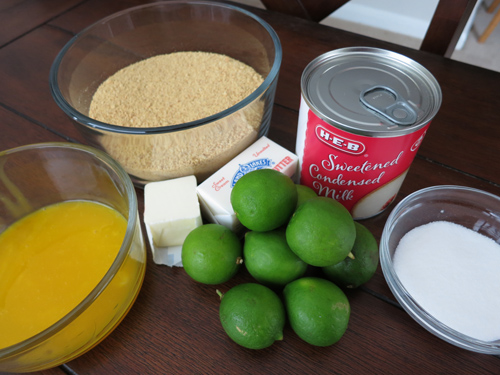 Required Equipment: 2 Bowls, Pie baking pan
Servings: 8 slices
Ingredients:
Pie Filling:
– 4 tbsp key lime zest
– 3 egg yolks
– 1 (14 oz) can condensed milk
– ¾ cup key lime juice
Crust:
– 1 ½ cup graham cracker crumbs
– 3 tbsp sugar
– 6 tbsp butter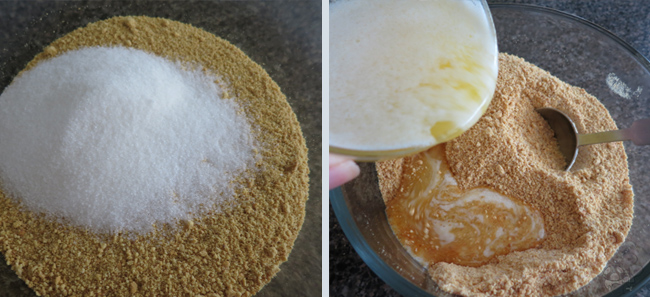 Pre-heat the oven to 325°F.Start by preparing the crust. In a bowl mix together the graham cracker crumbs and sugar. Melt the butter and add to the graham cracker and sugar mixture.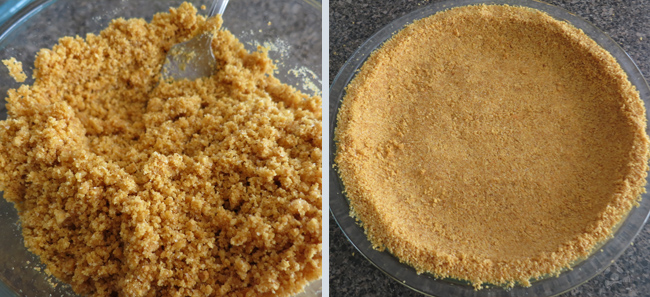 Once fully combined place in pie baking pan. Place in the oven and bake for 15-20 minutes. When it is done baking, place on a cooling rack but leave the oven on.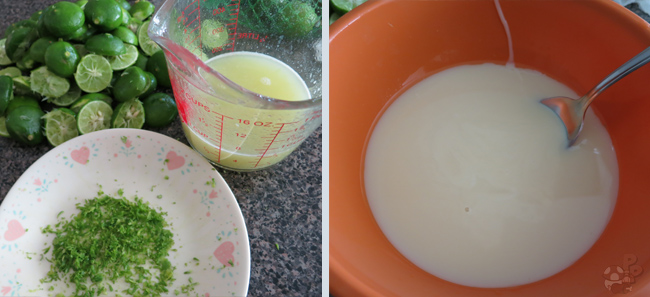 Squeeze and zest the limes until you have the required amounts. Since these limes are small it really does require a good amount of them. Place the condensed milk in a bowl.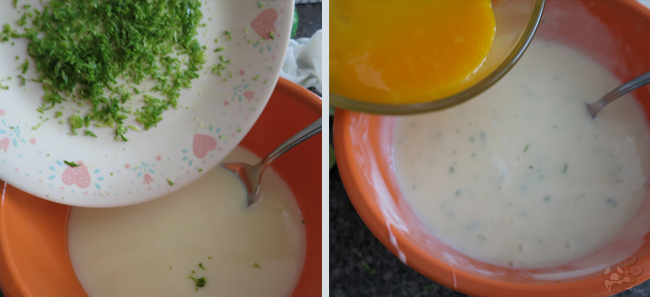 Add the lime zest and juice to the bowl and mix. Finally, add the egg yolks and combine.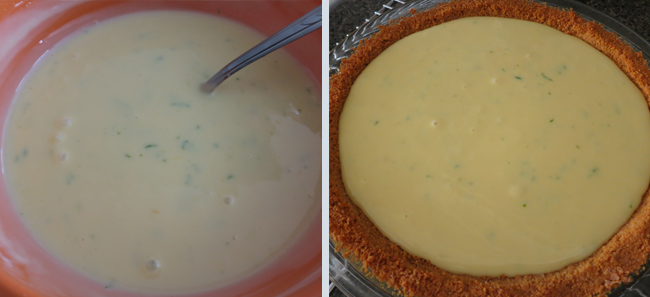 After everything is nicely combined, place the filling in the pie crust and bake for 15-18 minutes. The pie is ready to be taken out when the filling is firm to touch. Allow the pie to completely cool and then place in the refrigerator. I recommend letting the pie chill for at least 3 hours before serving. Top with some whip cream and enjoy!