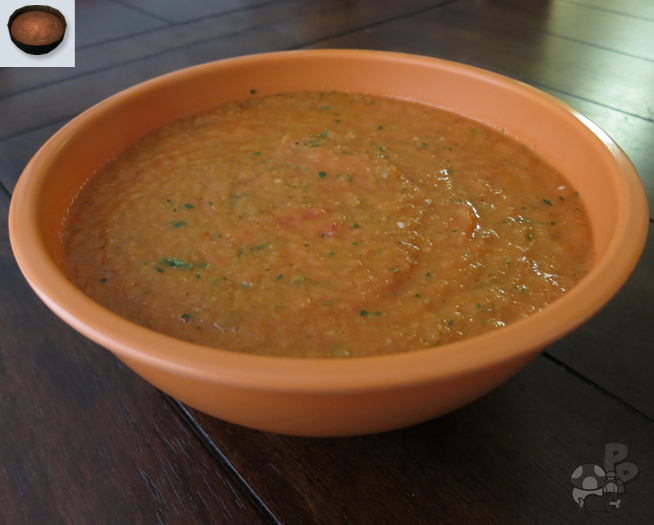 I gave the character I played in Skyrim a lot of awkward quirks. One very important thing about him was that he refused to travel with people. He saw other people as a liability that just got in the way of his spellcrafting. Yet, his independence was paired with a worry of traveling alone, so he conjured minions to keep him company. Since they were his own minions, it was his own lack of practice if they were caught in the blast of his spells. Another thing he really liked to do was just constantly craft daggers. He had this weird need to just have several daggers in his cloak even though he never used them in combat. The cold metal next to his body must have given him comfort during his travels. This was one of the things I really liked with Skyrim. I had a character that I really enjoyed putting a back story to. All those weird little things were never important to the gameplay but it made me feel much more connected to my character.
With how cold the lands of Skyrim are, I was not surprised by the number of soups in the game. I love soups through the year and I especially love them when I am a bit under the weather. This past week it seems I caught something so it is time for some soup! One of my personal favorite soups to make is a roast tomato soup. I prefer making this when I'm not sick but man does it warm me up and make me forget (at least for a little bit) that I'm sick. This soup does require a little bit of extra prep work because of the roasting process but the actual required labor is pretty minimal. I would also highly recommend pairing this soup with some grilled cheese. The combination is fabulous!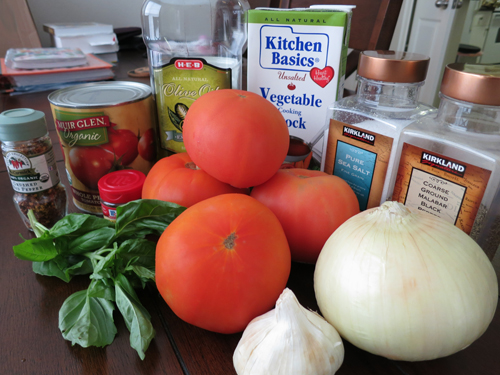 Required Equipment: Cutting Board, Knife, Bowl, Baking Sheet, Deep Pot, Immersion blender (or stand blender)
Servings: 6-8 servings
Ingredients:
– 3lbs tomato
– 1/8 cup olive oil
– 1 tbsp salt
– 2 tsp pepper
– 1 large onion
– 6 garlic cloves
– ¼ tsp red pepper flakes
– 28 oz can whole tomatoes
– ½ cup fresh basil
– 1 tsp thyme
– 1 cup vegetable stock (optional)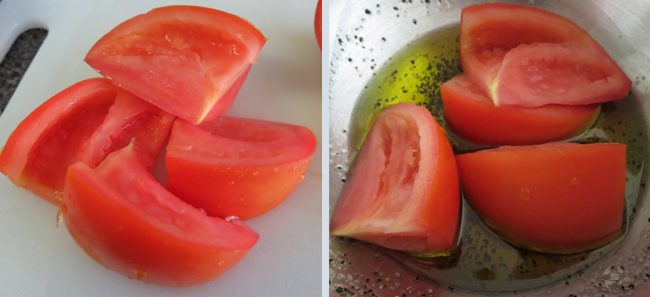 Preheat your oven to 400°F. In a bowl, combine olive oil, salt and pepper. Take the three pounds of tomatoes and cut them into eighths and remove the seeds. Toss them in the bowl and cover them with olive oil.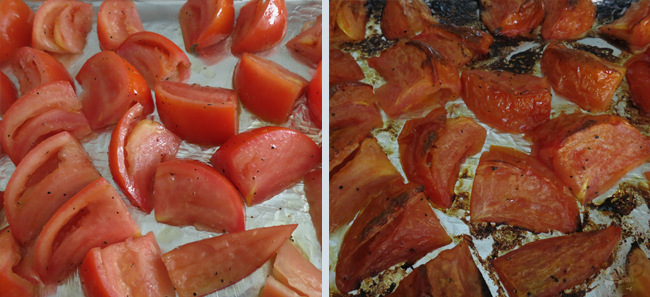 Place the tomatoes onto a baking sheet and into the oven to roast for 45 minutes.
About 15 minutes before the tomatoes are done, begin chopping the onions and garlic. Place a deep pot over medium heat and coat with olive oil. Add the onions, garlic, thyme and red pepper flakes (feel free to add more if you want an extra kick – I tend to not like things too spicy). Cook until the onions and garlic are softened (about 8 minutes).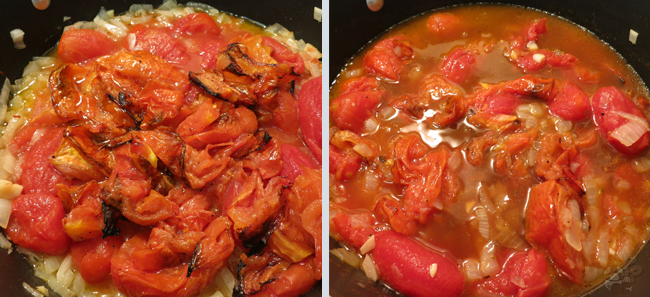 Add the canned whole tomatoes and roasted tomatoes to the pot. Add the cup of vegetable stock if you want to. Without the stock, the soup will be very thick. I've done it both ways and either way is delicious. If you want your soup to be less thick feel free to add an extra cup of stock to the soup. Bring this combination to a slight boil.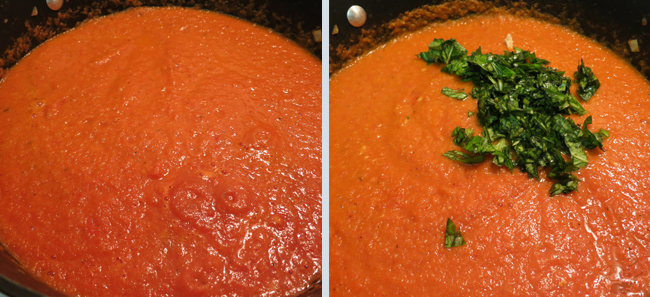 If you have an immersion blender, you can do all the blending in the pot. If not, carefully remove the ingredients and place them in a stand blender. You will probably have to do this in batches. Once everything is blended, add the basil and stir it in. Serve immediately.