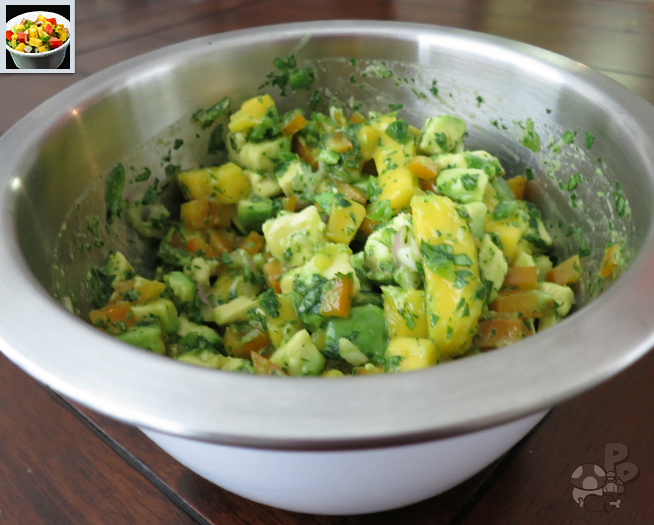 If I were asked to pick a game of 2013, I would easily respond with Guild Wars 2. Sure it came out the year before but it is the game I probably spent the most time playing this past year. The first half of the year I was pretty exclusively playing Guild Wars 2. The introduction of the living story and my need to complete a legendary kept me pretty focused on playing the game. I enjoyed my time playing from completing every dungeon to combating others in sPvP. Recently, I haven't been playing the game as much because a lot of my friends stopped and playing an MMO alone gets a little lonely sometimes. I'll hop on every so often just to check out what the living story is doing. I'm hoping this upcoming year we will see either a large update or expansion that will bring a lot of my friends back.
To celebrate Guild Wars 2 being my game of 2013 I figured it was about time for another recipe from the game. This week we will be exploring avocado mango salsa. Over the years I've slowly developed a taste for mango. When I was younger I would avoid the stuff like the plague. This recipe is probably one of the main ones that showed me how delicious mango could be. I tend to pair this recipe with a fish taco recipe and highly recommend the combo! Overall, this recipe is really simple. It just requires a lot of cutting and a little a bit of resting time.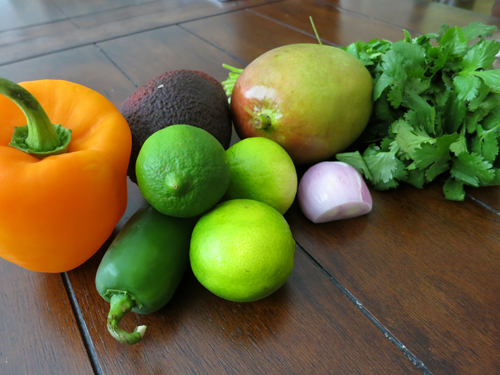 Required Equipment: bowl, knife, cutting board
Ingredients:
– 2 avocados, barely ripe
– 2 mangos, ripe
– 1 bell pepper (any color)
– 3 tbsp shallot
– 1 jalapeno
– 4 tbsp cilantro
– 6 tbsp lime juice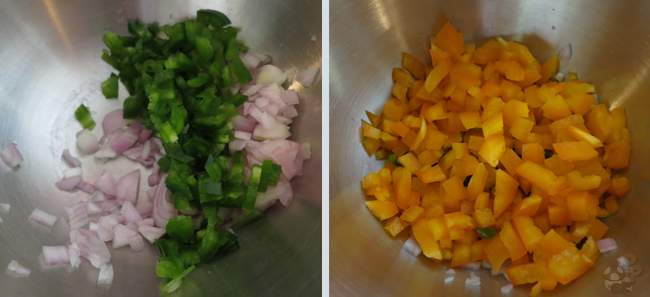 Begin by dicing the shallot, the jalapeno and the bell pepper and place it all in a bowl.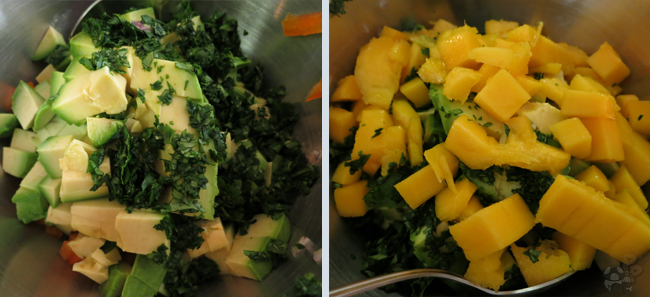 Cut the avocado into large cubes, finely dice the cilantro and add both to the bowl. Cut the mango into large cubes similar in size to the avocado pieces and add them to the bowl.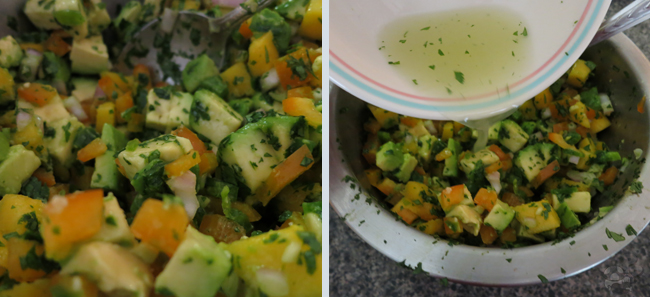 Toss together and then add the lime juice. Make sure not to over mix the salsa. You want everything to still be in nice big chunks. I highly recommend covering the bowl and letting it rest for at least an hour in the refrigerator. Doing that will allow all the flavors to meddle together.