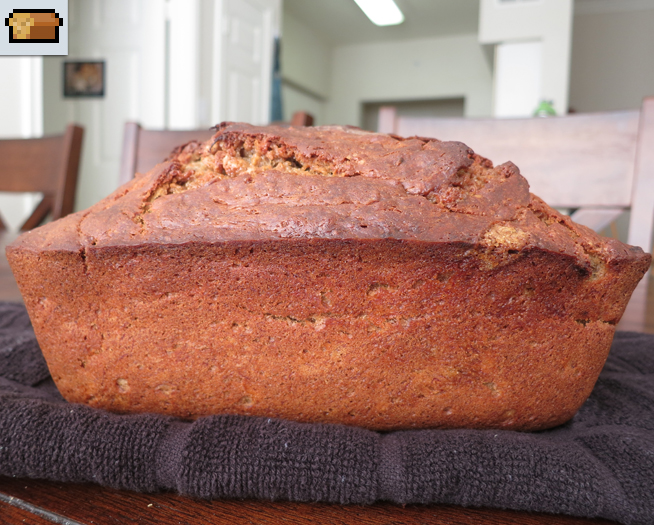 This might be one of the longest weeks I've experienced in quite a while. With the announcement of the final character wipe coming up in Starbound, I decided to wait until the patch was implemented. Last week, the developers announced that the patch would be coming this week and I got super excited. Unfortunately it wasn't until yesterday that the patch dropped but once it did my Florian's adventures started up again. The farm is small and the house is even smaller but that will change by the end of the week. Goodbye all of my free time, I'm off to explore the stars! I can't believe I'm writing this post right now instead of playing… AHHH!
While waiting for the patch to drop I decided to make another treat from Starbound. This week we will be taking a look at banana bread. I love banana bread and I was super excited when I found this recipe in the game the last time I was playing. The moment I got the recipe I opened my recipe book and went to buy my ingredients. One of the most important things for the recipe is to have very ripe bananas. I purchased the bananas I used about a week in advance and just let them do their thing. Very ripe bananas will amplify the flavor in the bread which is probably the most important thing to this recipe. On weekends when I have a bit more time in the morning (and if I've planned ahead by a week) this is my go to breakfast and snack.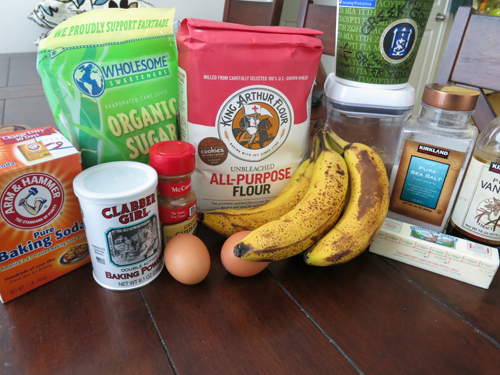 Required Equipment: bowls, fork, mixer, 9-inch loaf pan
Ingredients:
– 2 cups flour
– ½ tsp baking powder
– ¾ tsp baking soda
– 1 tsp salt
– 1 tbsp & 1 tsp cinnamon
– ½ cup butter, softened
– ½ cup brown sugar
– 1/3 cup sugar
– 2 eggs
– 4-5 very ripe bananas
– 1/3 cup Greek yogurt
– ½ tsp vanilla extract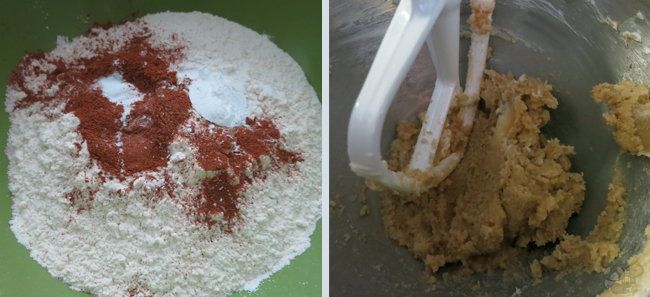 Preheat your oven to 350°F. In a bowl combine flour, baking powder, baking soda, salt and cinnamon. In the bowl of a stand mixer beat the butter until it is nice a softened. Add both sugars to the stand mixer and mix until well incorporated.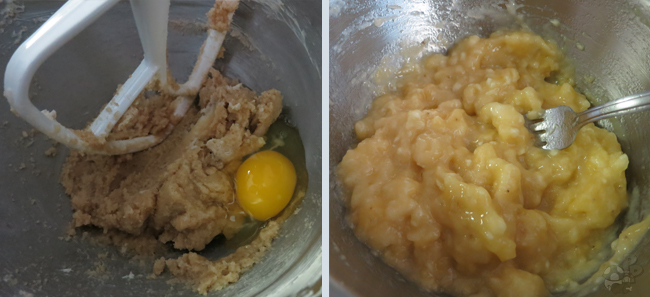 Add one egg at a time to the butter mixture. In another bowl, mash the bananas.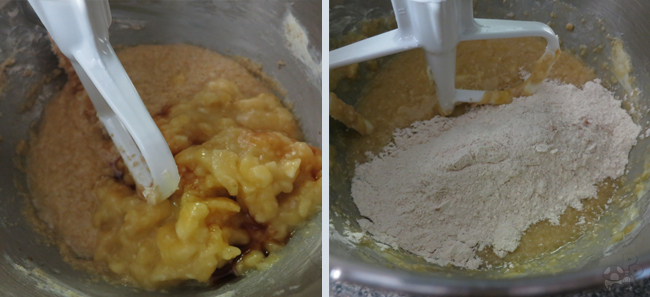 Add the bananas and vanilla extract to the stand mixer. Once that is all blended together, add half of the flour mixture.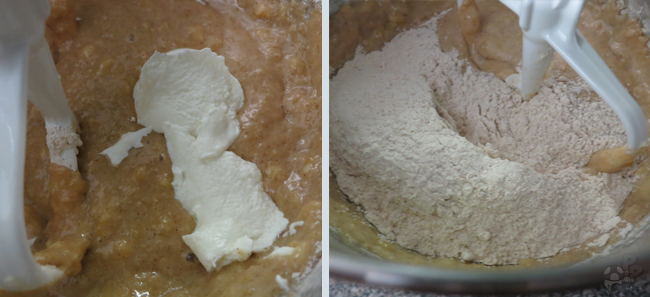 Next add the Greek yogurt. Finally mix in the remaining flour. At this point make sure to not over mix the batter because we want the banana bread to be airy.
Pour the batter into a loaf pan and bake for 60-75 minutes or until poking a toothpick in the center comes out clean.