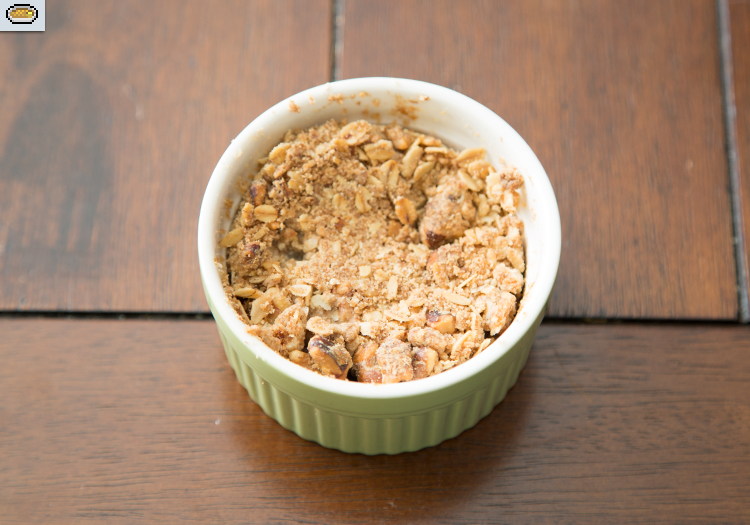 Planet hopping is the name of the game! No wait… it is Starbound. Hmm.. I don't think you want to hop from star to star. You may be rocking some new insulated shoes, but I suspect landing on a star might leave your feet a little well done. Perhaps getting just close enough to a star would be optimal? Hey, you could even throw some apple crumbles on the outside of your ship and warm them up real nice!
I love apple flavored desserts. For me it is all about the use of fresh apples rather than apple flavoring. To be honest, I can't make the connection between the apple flavoring and actual apples and then I get disappointed in the meal. Apple crumble is currently my favorite dessert to both eat and make. The recipe takes minutes to prepare and then the oven does the rest of the work. I knew when I was coming up with this recipe that I wanted to make my apple crumbles as individual portions. Out came the ramekins and in went the apple crumble! I promise you this recipe is really simple.

Results: 6 individual apple crumbles in ramekins
Ingredients:
3 green apples, thinly sliced
¼ cup sugar
1 tsp cinnamon
pinch nutmeg
juice of 1 lemon
½ cup rolled oats
½ cup flour
¼ cup brown sugar
½ cup walnuts
¾ tsp cinnamon
pinch salt
4 tbsp butter, cold and cut into small pieces

Preheat an oven to 375℉. In a bowl combine the sliced apples, sugar, cinnamon, nutmeg and lemon juice.

In another bowl combine the oats, flour, brown sugar, walnuts, cinnamon and salt. Add the cubed butter and mix with your hands. Combine until it is crumbly.

To make the individual portions, divide the apples into the ramekins. Top each of the ramekins with the flour mixture. Bake for 30-35 minutes.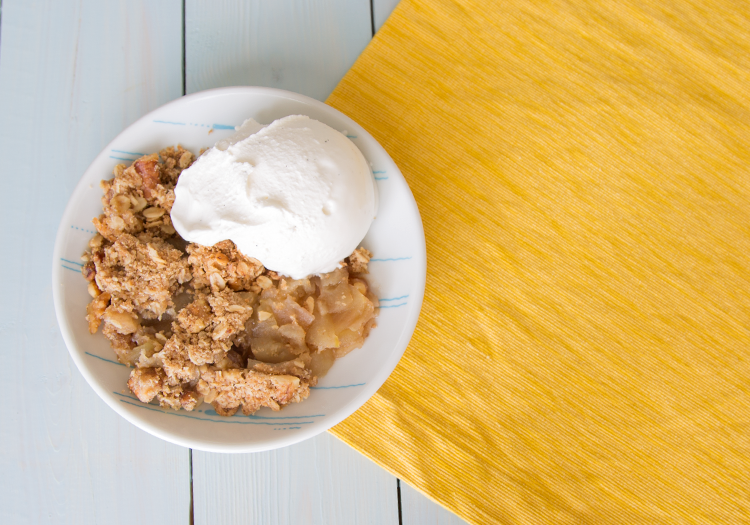 As the old saying goes "an apple a day keeps the doctor away!" Check out this great article written by Helen Nichols of Well-Being Secrets. You won't just get a few great reasons to much on more apples but 34 science backed facts.