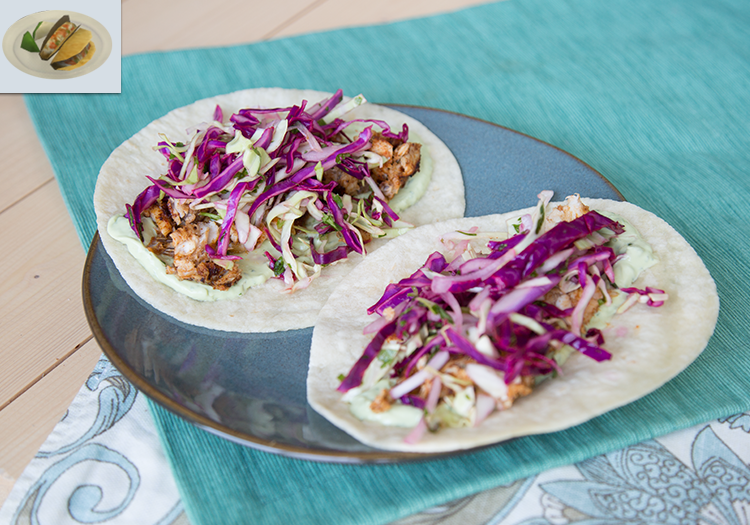 These past few weeks I've been very busy. I just finished moving into a new house and have been setting the place up to be my perfect home. I find myself moving objects around until they find a perfect fit. Now that everything is placed in the appropriate spot I look around and think "maybe we need more furniture." Time to work and earn that paycheck to make these future upgrades a reality. As I go through this process I'm frequently reminded of The Sims. This all reminds me of a sim starting fresh in the world and designing their recently purchased plot of land. I just don't have the freedom to easily move walls to make thing fit perfectly like they do but I'm enjoying myself through this whole process.
I wish moving in the real world was as easy as it was in The Sims. Not having to worry about lifting the objects and moving them. One of the things I missed while moving was the time to cook. The week of the big move I found myself cooking rarely and began to get withdrawals. I am happy to be back with a fully set up kitchen and cooking on a daily basis again. Over the years I've been working on my fish cooking skills. I wasn't the biggest fan of fish growing up but I am slowly changing that. One recipe I worked on for a bit was a good fish taco. After several different approaches I present my current favorite fish taco recipe.

Results: 6-10 tacos
Ingredients:
Slaw
160g red cabbage, sliced thin
140g green cabbage, slice thin
100g onion, finely diced
30g cilantro, diced
3 limes, juiced
Avocado-Cilantro Sauce
1 cup sour cream
1 ripe avocado, pitted and skinned
¼ cup cilantro, chopped
1 lime, juiced
1 jalapeno, chopped and seeded
Blackened Tilapia
2 tilapia fillets
2 tsp smoked paprika
1 tsp garlic powder
1 tsp oregano
1 tsp onion powder
1 tsp cumin
½ tsp salt
1 tsp brown sugar
¼ tsp cayenne pepper

Let's start with the slaw. In a bowl place all the ingredients but the lime juice in.

Give it a toss and then add the lime juice. Toss again until everything is well mixed together. Place in the refrigerator until you are ready to serve.

To start making the avocado-cilantro sauce, in a food processor place the avocado, jalapeno and cilantro. Blend until smooth.

Add the sour cream and lime juice and blend. Place in the refrigerator until you are ready to serve.

Finally, let's prepare the fish. Combine all the spices together in a small bowl.

Sprinkle and rub the spices onto the tilapia fillets. Place the fillets on a pan over medium-high heat.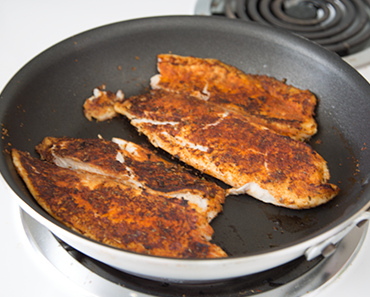 Cook each side for 4-6 minutes (depends on the size of your fillets) or until the fish flakes nicely.

To assemble the tacos, simply warm some tortillas up and add some of the avocado-cilantro sauce. Add the cooked fish and slaw and then enjoy.