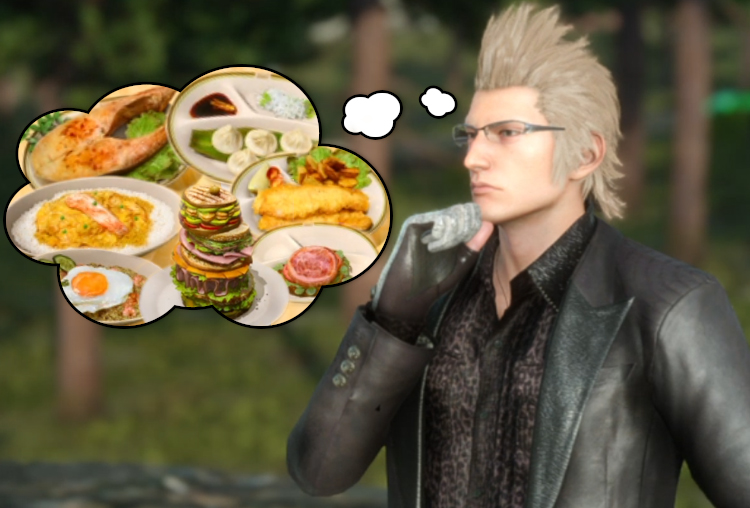 Welcome one and all to Final FantaFeast February! My fellow nerdy foodies at Fandom Foodies and I are celebrating all things food found throughout the worlds of Final Fantasy. These recipes are inspired by both food seen in games and by characters throughout the franchise.
The timing of Final FantaFeast couldn't be more perfect. This year marks the 30th Anniversary of the Final Fantasy franchise. It is wild to think that this series is as old as I am! It's also a bit crazy to think that Square Enix was working on Final Fantasy XV for a third of their total time developing the franchise, but the game certainly speaks for itself.
---
How to Participate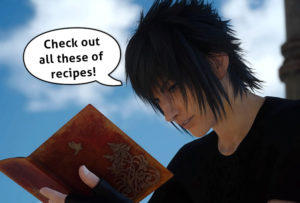 1. Post your Final Fantasy inspired recipe on your blog or social media. Share that link on this page. Please make sure any recipes you are submitting are your own creation.
2. When posting about your recipe on social media, use the #FinalFantaFeast hashtag.
3. Please include a link to this post so other people can learn what we are doing and participate.
4. Have fun.
That is it!
---
Contest
To add to the cooking festivities I am also running a small giveaway! This rafflecopter giveaway will be going on throughout the entire month of February. There are are several ways to enter, from tweeting to making your own Final Fantasy inspired recipe. One individual will be randomly selected to win their choice of either a digital season pass for Final Fantasy XV or 60 days of game time for Final Fantasy XIV.
a Rafflecopter giveaway

Good luck and I can't wait to see all the delicious recipes for #FinalFantaFeast!
---
Link Up
Check out these wonderful submissions below. Add your own link by clicking on the 'Add Your Link' button at the bottom.