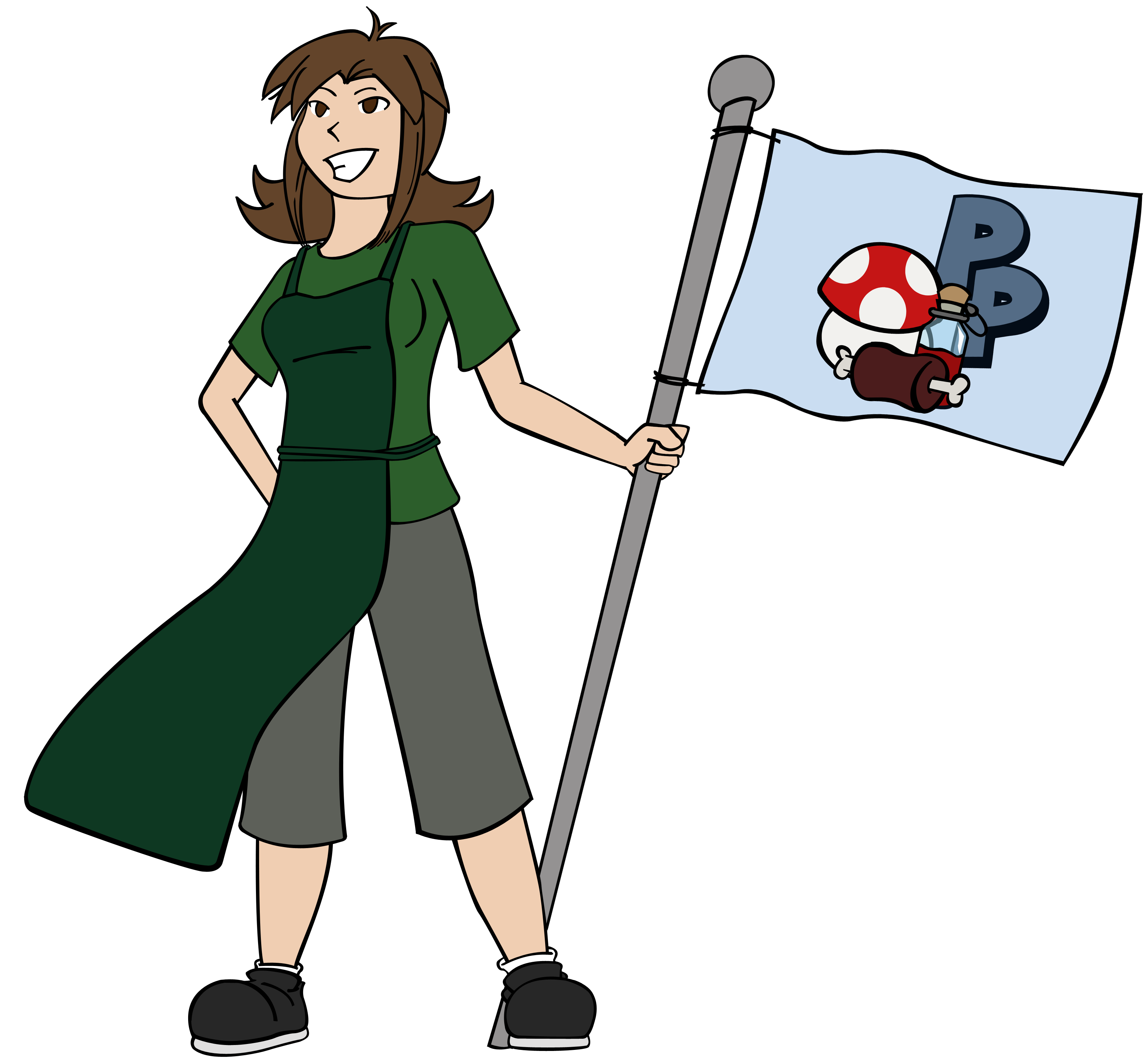 Growing up, I had two interests that have stuck with me until this day: video games and food. Both have defined me as a person and continue to inspire me. Many of my friends come to me with questions about recipes and how to approach food. This got me thinking, 'Why don't I just set up a site with recipes so they can learn how to cook?' Well, I did start a smaller blog doing just that. But as I got to it I realized I wanted to handle it differently. I wanted to incorporate my love for video games.
But I'm sure you are wondering, 'who is this person trying to feed me foods?' Well, my name is Victoria and I am a 3D Animator and Illustrator. I am originally from Chicago and attended DePaul University before finding work down here in Houston. I work for a small company which does a lot of contract work for NASA and several other companies. If you want to check out the work I've done please check out my portfolio (victoriarosenthal.com). Outside of work, I like to spend my free time playing video games, board games, and cooking.
I have been playing video games since I was able to. I started back in the day with my NES and computer. Playing classics like Mario, Warcraft: Orcs & Humans, Marathon, Sim Tower, just to name a few. I have to thank my father for getting me into video games. He was (and still is) the cool dad that would bring home new games for me to play. Currently some of my all time favorites include: the Shin Megami Tensei series (especially Persona 3 and 4), Tales of Vesperia, Borderlands, The Elder Scrolls V: Skyrim, Dance Dance Revolution, Portal, and the Yakuza series. I really enjoy playing multiplayer games and experiencing the game with several of my friends and my brother. From the couch co-op of the 'Tales of' series to games on the PC like Borderlands, I will easily drop a single player game to play with friends. To this day a group of friends and I love to play Warcraft III just to play a few custom maps together. If a new multiplayer game is coming up, I inform my friends and get them all excited to play. The games I'm currently playing heavily are Borderlands 2, Guild Wars 2, and Torchlight 2.
Food and I have always been really good friends and continue to work together. Food has always intrigued me and I love to explore new elements to expand my knowledge on cooking. For the past year and a half I've made it my goal to try a new recipe every week – my personal recipe book has expanded to over 100 different recipes! By learning several recipes, I have become comfortable enough around food to understand what combinations work well together. Not only do I love exploring new recipes but I also love trying new foods out. Whenever I go out to eat I try to order something new to understand different flavors and how they work together. To me, food isn't just a thing that brings you nourishment but a delicate art packed with a lot of flavor.
Now, what is my plan with this site? The main goal of Pixelated Provisions is to teach video game fans that cooking isn't really that hard. Each time I update I will select a food icon from a game and create it in real life. I am a visual learner and because of that I will be showing a step-by-step process of cooking each recipe through photos. To me, cooking has always been a visual thing and I believe photos help a person truly understand how to make a recipe. After a person understands the basics of that recipe (and they become more comfortable with cooking in general) they can begin to experiment and make that recipe their own. I'm hoping that this site will inspire you to start cooking and to become more comfortable around food.
Now you guys know a little bit more about me and hopefully what to expect from this site. I hope I can inspire you to explore different recipes! I currently have several recipes planned right now for the next few weeks but if you like what you see and would like to make a request please do! You can contact me at [email protected] Let the cooking begin!