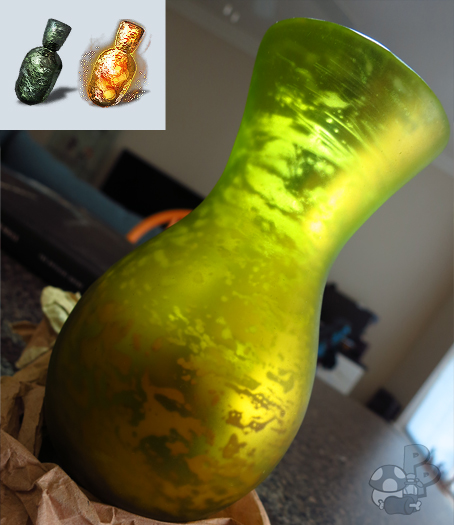 Undead stabbing at your ribs with small pointy daggers, dragons burning you to a crisp, and rats poisoning you while they nibble at your ankles; sounds to me like you have a case of the Dark Souls. Make your adventures easier with the life restoring wonders of an Estus Flask! With one swig your health is magically replenished. Remember your flask will always be refilled when you rest at a bonfire and you can kindle to increase the amount of flasks you carry, one humanity for an extra five flasks (now that is a deal)!
"Prepare to Die" are words you will find on the back of the Dark Souls' case. This is probably the best combination of words to describe what you are getting into. With every step you take, another enemy is lurking in the shadows to defeat you. Simple mistakes can get you killed, but through death you begin to learn and understand the game. My experience with this game went as far as the Gaping Dragon but I've watched my husband finish the game several times (he's even done a level one character run). I really enjoy watching this game and love the community attached to it.
My love for this game got me to thinking about the Estus Flask and how one might reproduce it in real life. The biggest thing is I wanted it to be refreshing, yet something that would clear a person's mind in order to move forward. While trying to come up with something that would make sense I decided there were two routes to take (both included alcohol). One route involves vodka while the other involves sparkling wine. I decided to go with the sparkling wine because I prefer it over vodka. I will state ahead of time I don't drink much so if you want to give it more of an alcohol punch add some extra, but these are the levels I ended up being happy with.

Servings: About 4
Ingredients:
2 ½ cups of orange juice
1 mango, sliced
4 slices of pineapple
ground cinnamon
½ cup of sparkling wine (per serving)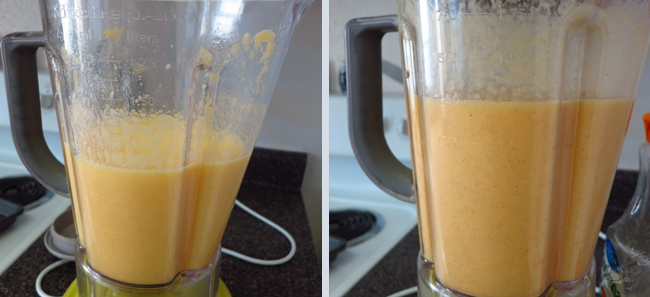 Place the chopped fruit into a blender and blend until smooth. Add the orange juice and blend until combined. Finally add the ground cinnamon. In my opinion, this is the most important part of the Estus Flask. The main reason for the cinnamon is to give the drink a gritty feeling. If you are filling the flask up at a bonfire you are bound to get some ash in there.
With that you have your juice base for the Estus Flask and you are pretty much ready to serve. When serving, I like to use 1 cup of the juice mixture with a ½ cup of sparkling wine (simply stir together in each glass). If you have a big party and want to have a batch of the juice ready, you can store the mixture (no alcohol) in the refrigerator until needed. You will need to give it a blend because the orange juice and fruit will separate a little bit. Also, if you don't want to add the alcohol you don't have to, the juice mixture itself is delicious! Truly, an undead favorite!