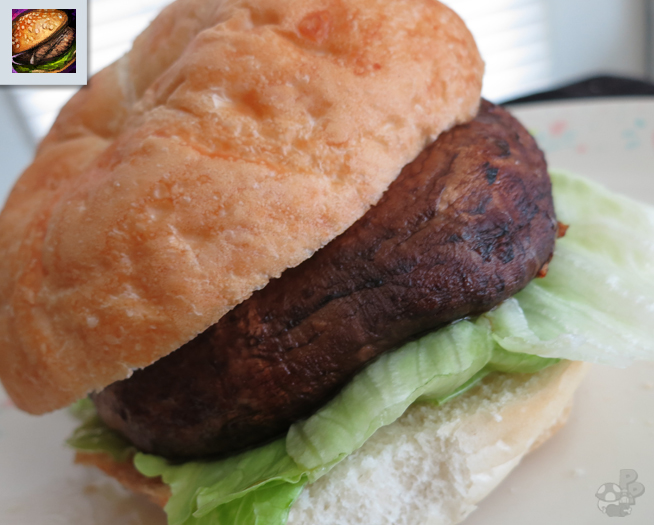 Rumors have begun to circulate around the major cities that disaster has struck in the northern lands. Heavy snow storms and earthquakes have hit lands that were once quite peaceful. Residents of the area are fleeing to the nearby capitals before things get worse. Volunteers are being requested in the areas of the Wayfarer Foothills and Diessa Plateau in order to help evacuate civilians who have been affected. Heroes from across the world come to help but are also curious to figure out what has caused such a radical change. Are the rebellious Flame Legion and Sons of Svanir plotting against the citizens in order to please the Elder Dragons of their lands? Little is known but the main priority at this time is the safety of the citizens.
Recently Guild Wars 2 had a pretty large update and introduced a new 'Living Story' line which is slowly revealing itself throughout the next few months. This game has done a really good job at keeping me interested in playing. With the unique holiday events and the addition of fractals, I have not really dropped the game. For a little bit I wasn't playing as much as when the game first came out but I would always find a little bit of time to roam around the world. Since my last post about Guild Wars 2, I have completely changed which class I was playing. I started the game as a Sylvari ranger but after hitting 80 and doing a few dungeons with her I quickly realized the class wasn't what I wanted it to be. I decided to try something completely different and made an Asura guardian. I fell in love with this character and it has been my main since then. I have enjoyed running in head first against the largest of enemies with the smallest of heroes. Of course my guardian isn't going on an adventure with an empty stomach. Mmm… digital pixels!
With the events in game, I decided to go with a recipe that I consider very hearty and healthy! I think a lot of times when people think of a veggie burger they believe it is going to be lacking in flavor and won't be very filling. They have obviously never had a Portobello burger. The first time I made this recipe I found myself fuller than when I've had a beef patty. With this recipe, you will need to give yourself a little bit of time to allow the mushroom to marinade for a bit. Otherwise this recipe is fairly easy and very hands off.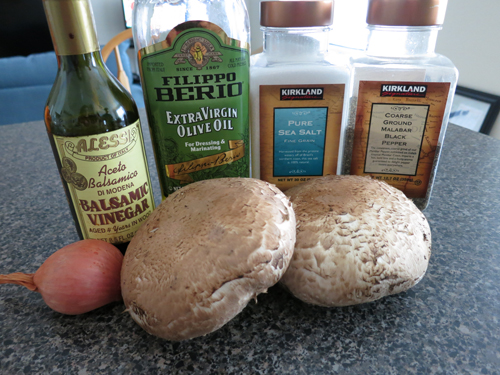 Required Equipment: Cutting Board, Knife, Small Bowl, Baking Sheet
Servings: 2
Ingredients:
– 2 Portobello Mushrooms
– 1 Shallot
– 4 tbsp Balsamic Vinegar
– 3 tbsp Olive Oil
– Salt and Pepper
– Bread
– Lettuce
– Tomato
– Optional Ingredients: Cheese, Red Onion, Fried Egg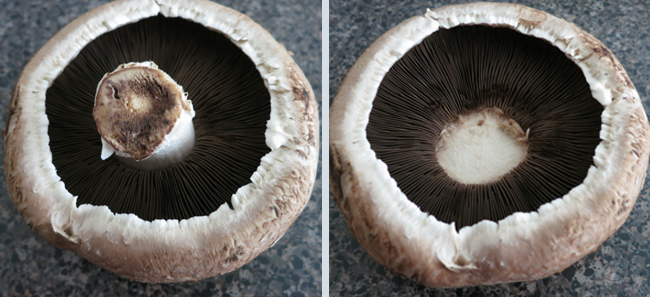 Begin by removing the stem of the mushrooms and thoroughly cleaning them. Allow them to dry (or pat them dry).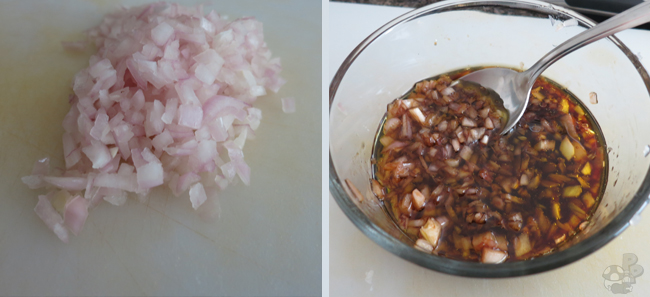 Finely chop your shallots. In a small bowl mix the shallots, balsamic vinegar, and olive oil.
Take your Portobello caps and salt and pepper the inside. Cover the inside of the mushroom with the dressing and allow it to marinade for at least 20 minutes. The longer you let it marinade, the more the Portobello will absorb.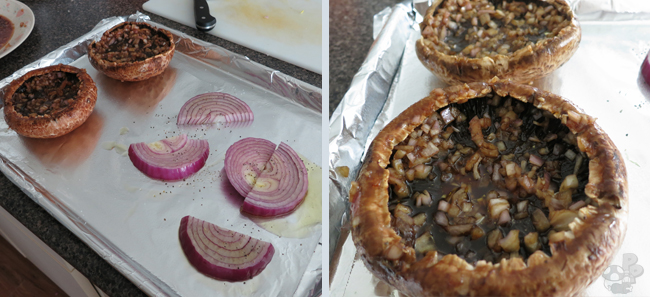 Pre-heat your oven to 375°F. If the Portobello appears to have too much liquid remaining in it drain it some – you don't want to be dry and you also don't want it to be soaking wet inside. Place the mushrooms on the baking sheet. When I cook these I enjoy roasting some red onion with it, so I take this time to place some red onion slices on my baking sheet also. Allow the mushrooms to cook in the oven for 25 minutes. Once completed, place each mushroom on a bun and dress it up however you want.