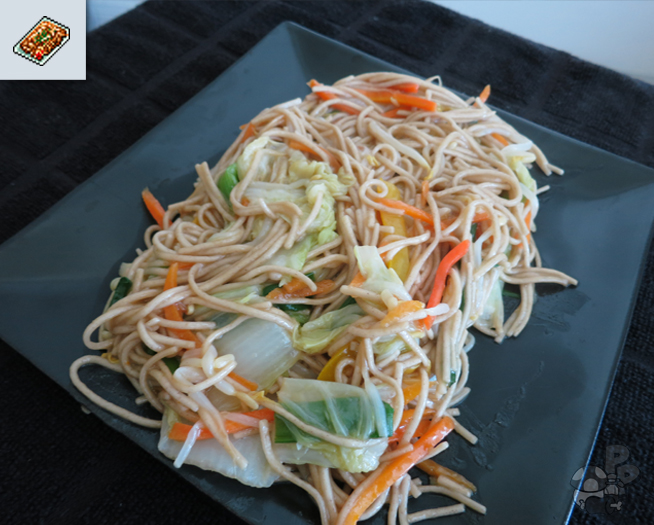 MapleStory was the first MMO I ever played. During the summer before I went to college, my brother and I were looking for games to play together on the computer. We came across this little free to play game, MapleStory, and decided to give it a try. That is when I realized if I grab an MMO I will drop many of the other games I have been playing. When I first started to play I really enjoyed the art style and the light heartedness of the game. Of course as you get further in the game you realize how difficult it is. One of the many things I remember doing was trying to find a pan lid for my magician (specifically I played a lightning/ice mage). When I was playing, this was considered the best shield a mage could wield. I spent hours upon hours killing green mushrooms until one day I final got the item I was looking for! I was so excited and moved on to the next cool thing to get for my character. The game did a really good job of motivating the player to get better gear and to fight in harder areas. Of course now when I try to look up information from when I played the game everything has changed. I probably won't be making an adventure back to the game but I will always keep my fond memories of playing it.
As with any MMO there are several consumables to restore your health or magic power. In MapleStory the way to acquire these items was through mob drops or by purchasing from an NPC. While I was looking through the list I realized that a lot of food had been added since I last played but I still recognized many of them. My brother was actually the one who recommended I look through the list of food and recreate something from it. I took up the challenge and decided to make some yakisoba. This is a recipe I consider to be very filling yet very light on the palette. This requires a little bit of prep time but cooking it will only take several minutes.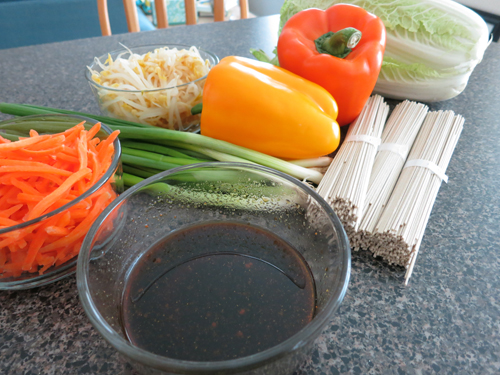 Required Equipment: Cutting Board, Knife, Wok, Pot
Servings: 5-6 Servings
Ingredients:
– 10 oz Soba Noodles (these are thin Japanese buckwheat noodles)
– 2 Bell Peppers
– 6 oz thinly slice Carrots
– 1 Napa Cabbage (Chinese cabbage)
– 14 oz Bean Sprouts
For the Sauce, mix together in a bowl:
– 4 tbsp Soy Sauce
– 3 tbsp Rice Wine
– 1 tbsp Sesame Oil
– 1 tsp Garlic Powder
– 1 tsp Ginger
– 1 tsp Sugar
Optional for Garnish:
– 1 Egg per serving
– Sesame Seeds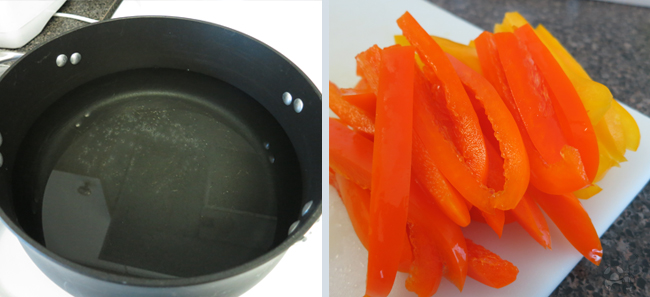 Begin by bringing a pot of water to a boil. Make sure to not put the soba noodles into the boiling water until you are about to use them. It honestly takes the noodles about five minutes to cook completely. While that is getting ready, slice all your vegetables. They should be sliced into long thin-ish pieces.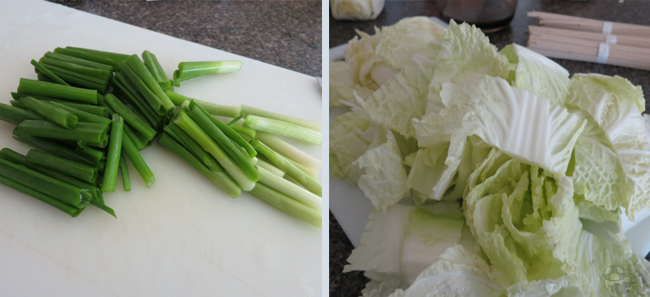 Finish slicing the vegetables. Do not thinly slice the Napa cabbage; keep the pieces about an inch and a half thick. When you cook them they will shrink in size.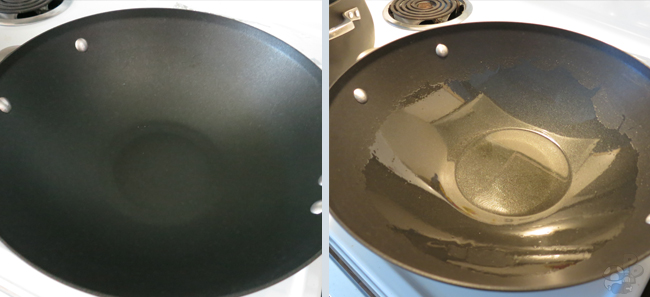 Heat the wok over high heat and spread vegetable oil throughout it.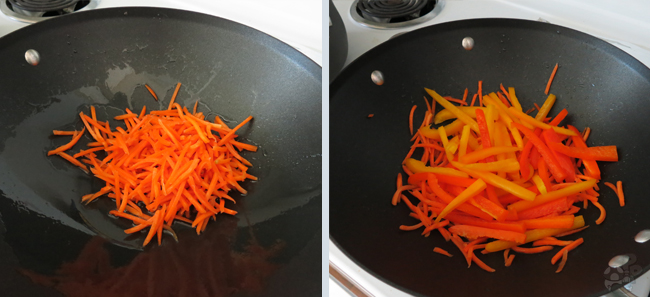 Once the wok is heated added the carrots first and allow them to cook for about 1-2 minutes. After that, add the bell peppers and give them about 2 minutes. Keep in mind that, as you add items to the wok, make sure to give them a good mix so everything combines nicely.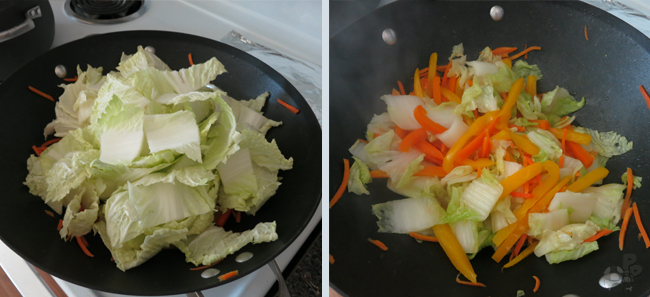 Add the napa cabbage and mix together. I recommend covering the wok and allowing it to cook for about 10 minutes like this. Check the wok to make sure the cabbage doesn't wilt too quickly.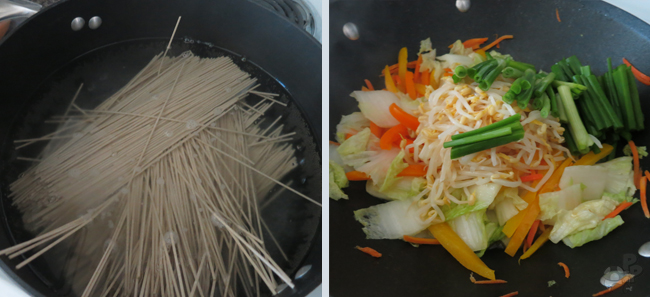 At this point you are about 5 minutes away from finishing the vegetables. Place the soba noodles in the boiling water. As that cooks, add the scallions and bean sprouts to the wok.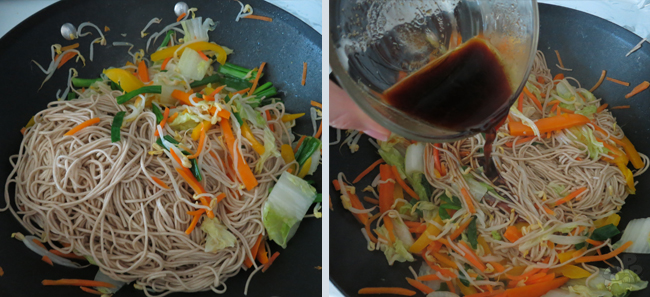 Once all that is mixed and the soba noodles are cooked, remove them from the boiling water and add to the wok. Mix thoroughly to get everything nicely together. Finally add the sauce and mix once again. It is ready to serve once everything is covered in sauce. Place the yakisoba on a plate and if you are serving it with an egg place that on top.