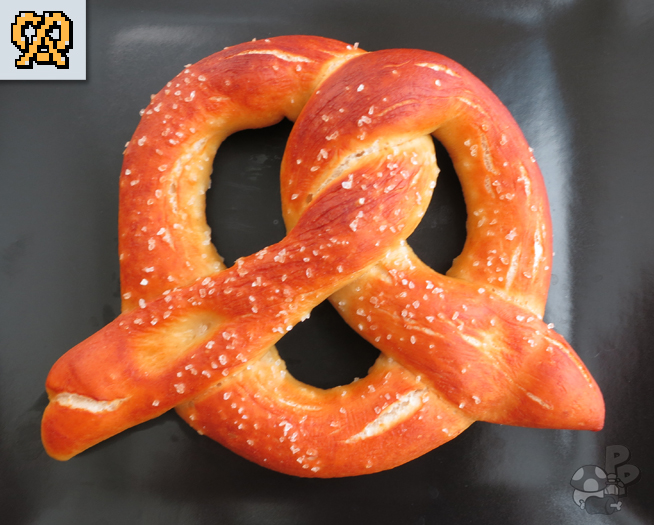 If you have ever been to an arcade, you have probably seen of a Pac-Man game. My parents used to go to a bar after working and would spend hours playing this game. While growing up, there was a restaurant that had the Pac-Man table and I would always sneak away after eating. About a year ago I picked up Pac-Man Championship Edition and was thoroughly entertained. While it had its roots in the Pac-Man mechanics, it was slightly altered. Rather than completely avoid the ghost you attempted to make a long train of ghosts to gobble up all at once. This usually would end up in either my husband or I yelling "GHOOOOOST TRAIN" after eating a power pellet. If you haven't checked out this version of Pac-Man, I highly recommend it.
When I was planning for this website, Pac-Man kept coming up when searching video game foods. I mostly remembered the fruits that were edible and thought I would just have to skip this classic. That was until I remembered Ms. Pac-Man had pretzels. We are not making those puny hard pretzels that you can buy at the store but rather the delicious soft pretzel. This recipe does require a little bit of prep work before hand because the dough needs some time to rise before baking. You can add a variety of toppings from just salt such as adding cinnamon or making making pretzel dogs.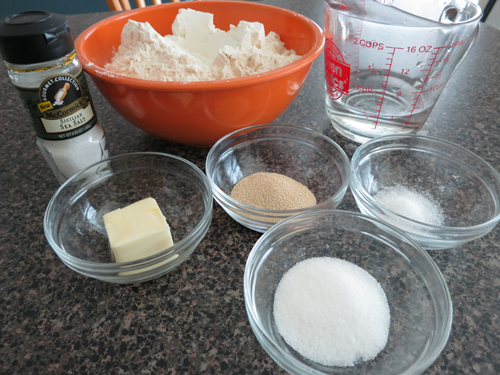 Required Equipment: Large bowl, 2 baking sheets, Pot, Slotted Spoon
Servings: 12 Pretzels
Ingredients:
– ½ cup warm water (2 times)
– 2 ¼ tsp Active Dry Yeast
– 1 ½ cups All-Purpose Flour
– 1 ½ cups Bread Flour
– 1 tbsp butter, melted
– 1 tbsp Sugar
– Salt (for sprinkling)
– ½ cup Baking Soda
– 8 cups Water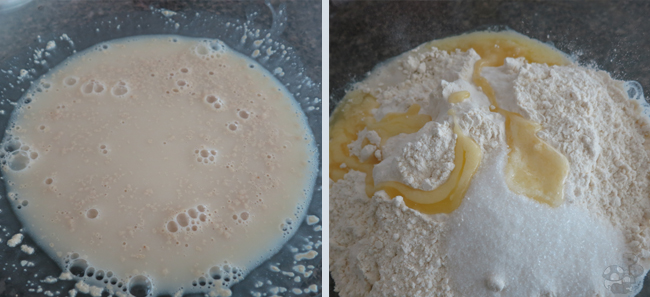 Place a ½ cup of warm (100-110°F) water and the yeast in a large bowl. Allow the yeast to become active (the mixture should foam slightly on top), should take about 5 minutes. Once the yeast is active, add the flour, melted butter and sugar.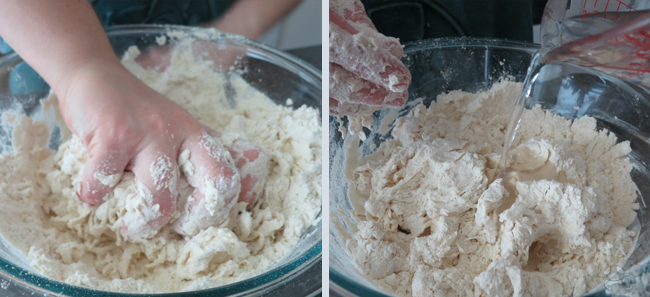 Stir until it is roughly mixed. Add the other ½ cup of warm water. You may need to add slightly more than that but make sure to add slowly.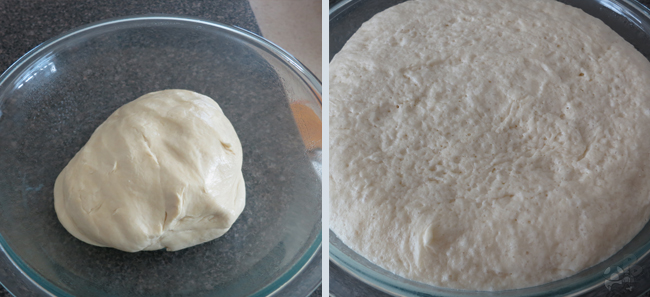 When the dough is completely combined, place in an oiled bowl. Allow the dough to rise for at least an hour. The dough is ready when it doubles in size.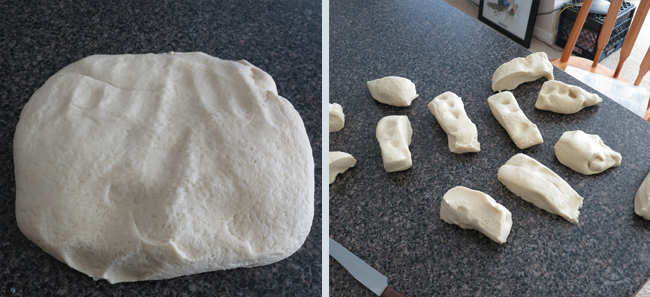 Once the dough is ready, split it into 12 pieces. Begin boiling some water with the baking soda in it.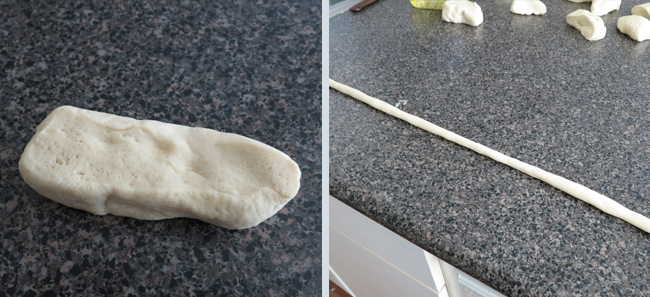 Roll the dough out into a thin piece about 20 inches (no need to be exact, just eyeball it).
To form the pretzel shape start by making a 'U' shape. Cross the two ends over.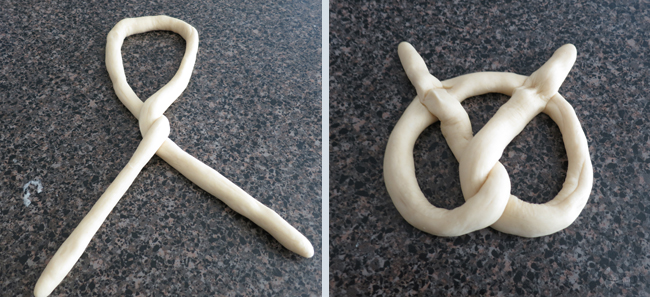 Cross the ends one more time. Flip it over and press the ends to each other. Allow the dough to rest another 5 minutes, for some extra rising time. Pre-heat your oven to 400°F.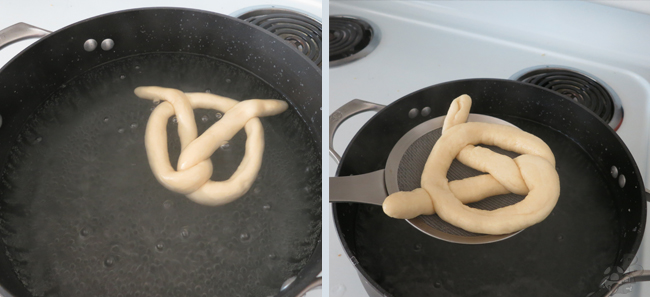 Place a pretzel (or two at a time depending on the room in your pot) inside the boiling pot. Cook the pretzel in the boiling water for 30 seconds each side. Use a slotted spoon to take the pretzels out.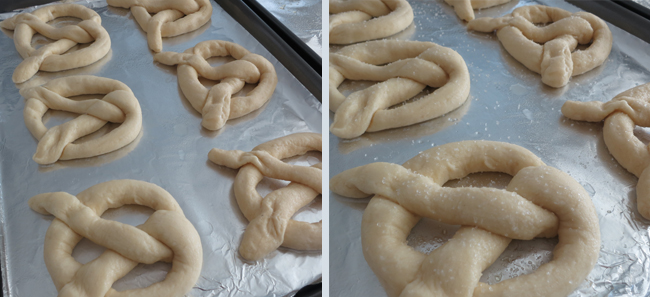 After the boiling, place the pretzels on a baking sheet. Sprinkle on some salt and place in an oven to bake. Bake the pretzels for 15 minutes or until it is golden brown.