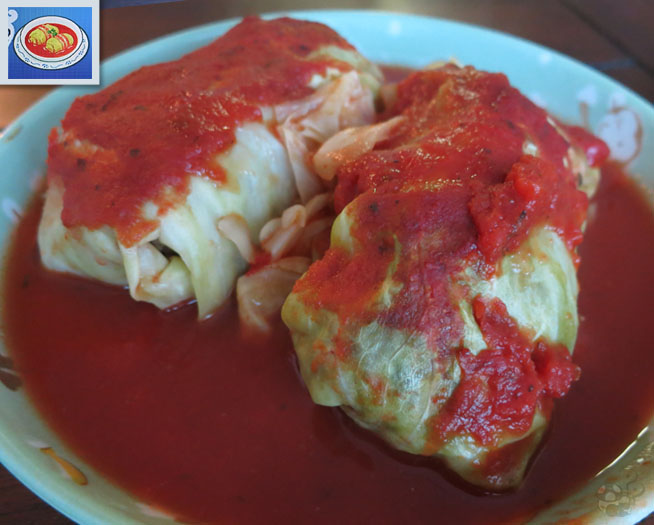 You've enjoyed the town you have grown up in but have yearned to explore the world. Your family won't allow it because you are the successor to be the future lord of the village of Lhant. Of course your curiosity gets the better of you and when finally left alone you decide to go explore the nearby forest. Your younger brother decides to join you for the adventure. Both of you have equipped yourselves with wooden weaponry and are ready to go forth. The monsters along the trail weren't awful but when you reached the end of the road you notice a young girl in the flowers. Who is this person? Is she okay? You approach her and it seems she doesn't remember anything. You decide to bring her back to the town in order to maybe find out more information about her.
It seems like a very innocent beginning for a 'Tales of' game but of course there is a much deeper problem. Tales of Graces f is the most recent 'Tales of' game that my husband and I have played. This series has been a pretty big favorite with us and a few of our friends. When Tales of Graces f was released a friend of ours really wanted to play with us. Only issue was he lives in Austin while we are in Houston. For about 2 months, whenever he was free he would drive the 3 hours and spend the weekend with us. We would spend hours playing the game as much as we could. My husband and I would not touch the game while he wasn't around because this game was a group experience! We all really enjoyed it even though there had to be a bit of extra effort for us to all play together. We are, of course, all looking forward to the release of Tales of Xillia, seems the long weekends will be upon us again!
The 'Tales of' series has always had a large selection of food items. To be honest, if I wanted to I could probably just cover recipes from those games and be fine. You will be seeing a lot of recipes from it but for now let's dive into this one. This week's recipe is one of my childhood favorites, stuffed cabbage (or Galumpkis in Polish). I grew up around a lot of Polish food and this was one of my favorites. One thing my mom would always add that isn't typically found in stuffed cabbage was sweet peas. I had to keep up with this tradition when I came up with my own recipe. With this recipe, there is a good chunk of prep work and a decently long cook time. It is all worth it and this makes a very hearty recipe.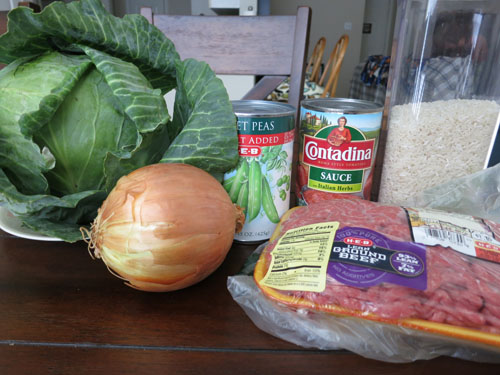 Required Equipment: Large Pot, Cutting Board, Knife, Bowl, Deep Baking Pan
Servings: 12
Ingredients:
– 1 lb. Ground Beef
– ¾ onion
– 7 oz Sweet Peas
– 1 cup cooked rice
– Basil
– Oregano
– Garlic Powder
-3 (15 oz) cans of Tomato Sauce
– 1 Cabbage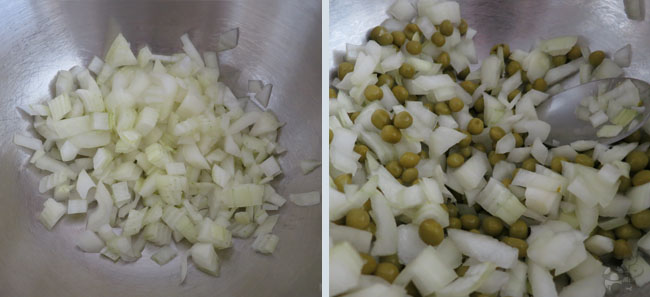 Begin by filling a large pot with water (enough to cover the head of cabbage). In a bowl, place the chopped onions and mix with the peas.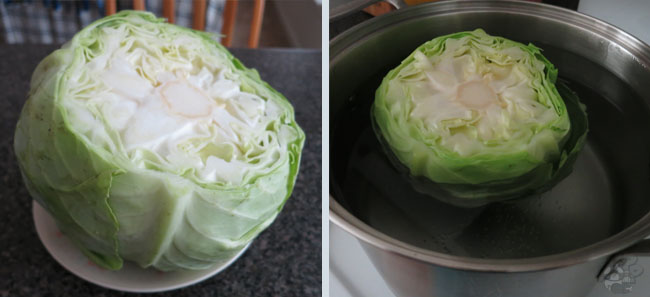 Once the pot of water begins to boil, remove the outer layer of the cabbage. You want to remove the really dark green sections and cut the bottom portion off. Place the cabbage in the bowling water and allow to cook for about 10 minutes or until the cabbage appear soft.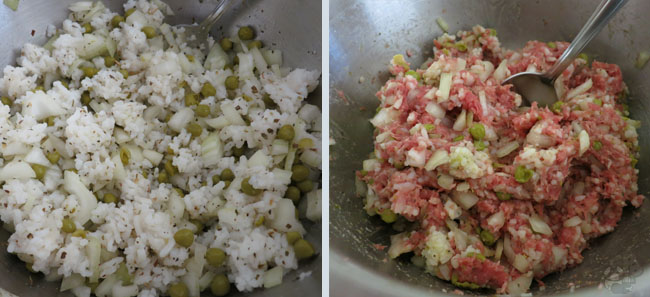 Mix the cooked rice and flavor with basil, oregano, garlic powder, salt and pepper. Finally, after the flavor is to your liking, add the ground beef and mix everything together.
After the cabbage has reached a softened state, remove it from the boiling water, place in a bowl, and run it under cold water. This will stop the cabbage from cooking. You should be able to get about 12 good slices of cabbage to use to fill. Chop the remaining cabbage and place it at the bottom of the baking pan.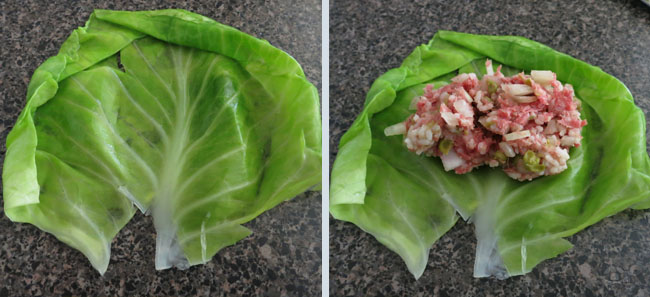 To roll the cabbage, take one of the cabbage leafs, cut the hard stem off (this will make it easier to roll). Place some of the ground beef into the center of the cabbage leaf. I would recommend splitting the mixture into 12 portions so you will evenly fill all the cabbage rolls.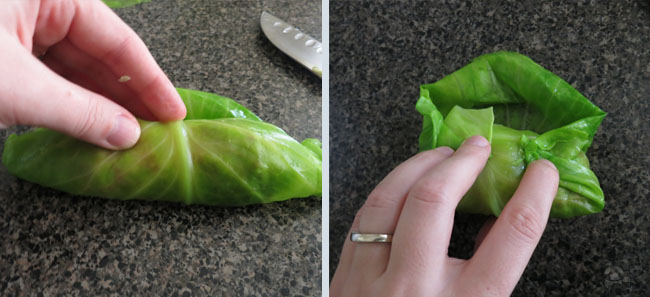 Roll the bottom part of the leaf and then tuck the sides in. Finally wrap the rest of the cabbage up and you'll have a nice little cabbage roll.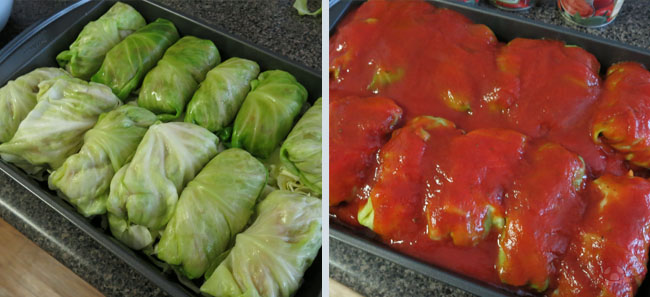 Pre-heat your oven to 375°F. Place all of the rolls on top of the chopped cabbage and cover it with tomato sauce. I needed to use three 15oz cans but you might need less depending on how saucy you would like it. Place in the oven and cook for 1 hour. Enjoy!