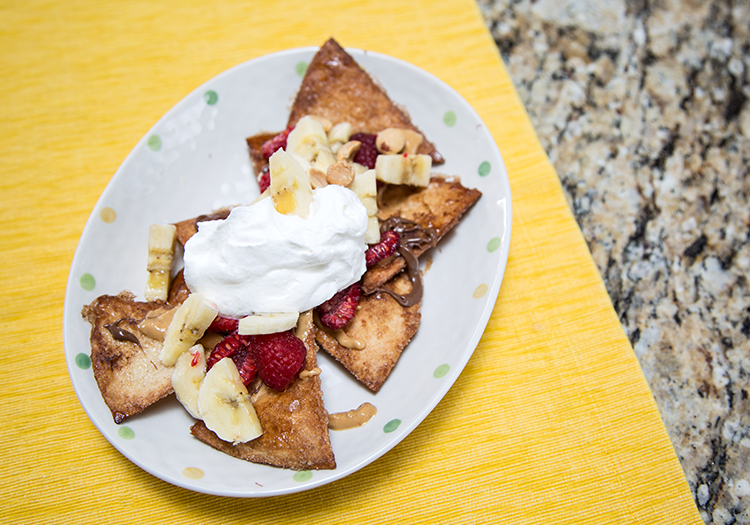 "Ladies and gentlemen, we interrupt your broadcast to bring you live coverage on the situation in Dorado, Hollywood, and all around the world. The tentative peace our world has known for the past few years seems to have come to a shattering end as warfare has erupted on the streets across the globe. Members formally known for their role in the now defunct international group Overwatch seem to have engaged in a territorial tug of war. We don't yet know the cause for the sudden outbreak of violence, but we are investigating a few key flashpoints where we first heard reports. We'll bring you now live to our correspondent in Numbani, Zulton Kulle, with coverage of the events unfolding. Zoltun?"
"Yes, I am here. It was around 6pm last night when a very large line of mercenaries showed up out of nowhere, seemingly waiting to enter the fray. We heard from a few of them about a lack of server connections keeping the battle at bay, but that no longer seems to be the case as there has been near constant conflict since then. Sir, sir can you tell me your name and what is going on here?"
IT'S HIIIIIIIIIGH NOON
"Actually, sir that didn't answer my question and my watch actua… alright he's walked away. Let's see if someone else here can give us some insight. Miss, who is organizing this conflict? What is your objective being here?"
Heroes NEVER die!
"And… and she's gone too. Flying straight into the conflict. Sorry, but we are having some difficulty getting a grasp of this situation. Uh, yes, excuse me, masked mercenary. Are you aware of any efforts to keep collate-"
Die Die DIEEEEEE!
[static…]
"Well… We seem to have lost the connection. But we'll keep you updated as we learn more. Please stay indoors and away from any windows."
This may not surprise anyone from my general love of Blizzard's game library and my enormous amount of time spent playing Team Fortress 2, but I have been really looking forward to sinking my teeth into Overwatch. I was lucky enough to get into a few beta weekends earlier, but it's just not as much fun when you don't get to keep the unlocked skins and such! I had some pretty cool hero skins that I'm hoping to earn back. Overwatch has a great balance of easy to pick up gameplay with lots of depth, beautiful visuals, and lots of room for friends to work together! It's basically everything I loved about Team Fortress 2, but fresh and new. If you haven't looked into it yet, I very highly recommend it!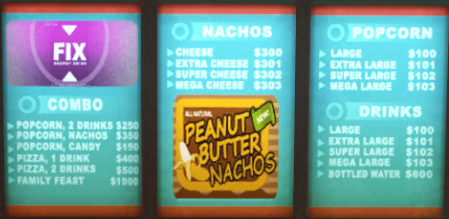 I never noticed any food specifically in the game, but Victoria was watching me play during one of the beta weekends and noticed I was waiting for the round to start in a Hollywood theater lobby. The concession stand had the usual fair, pretzels, popcorn, hotdogs, etc. But there was one sign that stuck out like a sore thumb: peanut butter nachos. The hero Winston loves peanut butter, so I can only assume this may have been one of his own inventions. Unfortunately, there are no visual representations of peanut butter nachos in the game, so Victoria got to experimenting and made a pretty simple but fantastic recipe! I'd personally describe them as a sugary dessert nacho, but the recipe and pictures below can probably speak for themselves. So get out there, make yourself a nice bowl of peanut butter nachos, and get ready to probably die to Bastion a few times!
Results: 42 tortilla chips (2-4 nacho bowls)
Ingredients:
6 flour tortillas, cut into 8 slices
2 tbsp butter, melted
1/2 cup sugar
2 ½ tsp cinnamon
creamy peanut butter
nutella
Banana, chopped
Raspberries, halved
peanuts
whipped cream

Preheat your oven to 400℉. Place the cut tortillas into a bowl and pour in the melted butter. Mix together until the butter is spread throughout.

Add the sugar and cinnamon to the bowl and toss until all the chips are covered.

Place the chips neatly on a baking tray with parchment paper. It is important to not stack the chips! Bake for 3 minutes and then flip the chips. Bake for another 2-3 minutes or until the chips are a nice golden color.

Now we have the base for our peanut butter nachos. Let's assemble a serving. Place a handful of chips (10-14 chips). Carefully drizzle some peanut butter and nutella over the chips. If the peanut butter is too thick I found putting it in a small bowl and then microwaving for a few seconds helped loosen it a bit.

Next add the bananas, raspberries and peanuts. Finally add some whipped cream and enjoy!