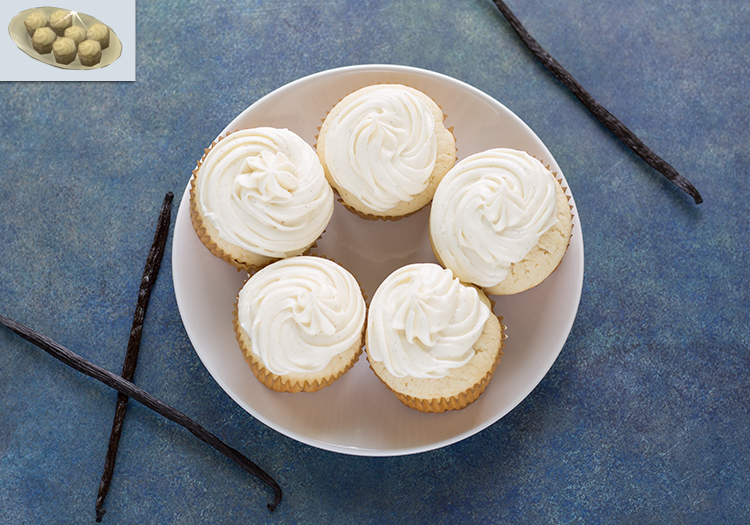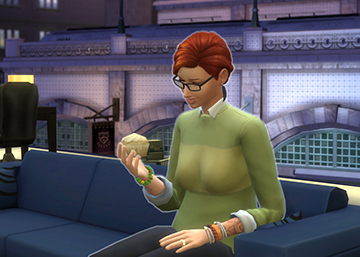 It feels like every month, The Sims 4 adds new items to the game. There are many items in game I wish I could have in my own kitchen. The cupcake machine is a device I am both happy doesn't exist and sad I can't have in my house. If I had access to instant cupcakes, I'm pretty sure I would be twice my weight. But at the same time, I could have cupcakes whenever I wanted. As tempting as 24/7 cupcakes sound, I'm pretty sure it would only be trouble. With no machine to do my bidding, I will continue to make my cupcakes the old fashion way. My latest creation is super vanilla cupcakes. These cupcakes use two full vanilla beans. I wanted these to be extremely vanilla filled and the end result was just that. Overall this recipe is very easy and shouldn't take you too long to whip together.

Ingredients:
Cupcakes
1 cup butter (230 g), room temperature
1 ¾ (350 g) cup sugar
2 eggs
2 egg whites
2 tbsp (30 mL) vanilla extract
3 ½ cups (540 g) cake flour
2 tsp (12 g) baking powder
1 tsp (3 g) salt
1 cup (250mL) milk
1 vanilla bean, scraped
½ cup (125 mL) greek yogurt
Frosting
½ c butter
8oz cream cheese
1 vanilla bean, scraped
2-4 cups confectioners' sugar
1 tbsp vanilla extract

Three hours before making the cupcakes, combine the milk and scraped vanilla bean together in a cup and refrigerate.
Preheat an oven to 350°F. In a bowl, cream the butter and sugar together. Add the whole eggs one at a time and then the egg whites. Add the vanilla extract and mix well.

In another bowl, combine the cake flour, baking powder, and salt. Add half of the flour mixture to the stand mixer and blend. Add the milk and scraped vanilla bean and blend.
Add the remaining flour and mix together. Finally, add the Greek yogurt and mix.

Divide the cupcakes into cupcake tins (about 2/3 full). Bake in the oven for 15-17 minutes. Remove them from the tins and allow them to cool fully.

To make the frosting, place the cream cheese and butter in a large bowl and mix together. Add the vanilla extract and scraped vanilla bean. Once the cream cheese and butter are well mixed begin to slowly add the confectioners' sugar.
Add the confectioner's sugar until the frosting tastes the way you would like it to taste. Finally, frost the cupcakes while making sure the cupcakes are completely cooled. You don't want to melt the frosting.