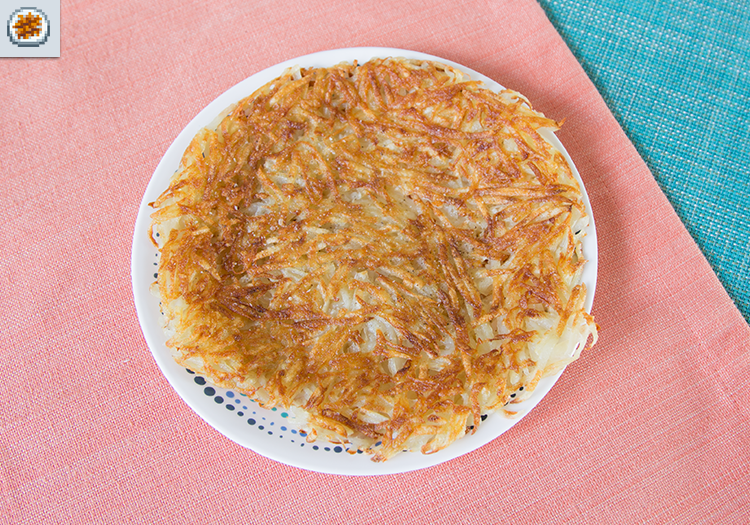 I was in Chicago this past week. There is a very small inner city farm two blocks from my parent's house that I passed by regularly. It was nice to have that little piece of agriculture in the middle of busy city streets. The plot of land has each of the plots dedicated to a different set of vegetables. Each time I saw the farm, I would start pondering how I could improve my farm in Stardew Valley. Even though the plot of land in Chicago was small, it was great to get a few tips based on their layout.
After a long trip it is nice to be home and back in my own kitchen. Unfortunately, I'm exhausted after all my traveling. It is nice to have a few easy recipes under my belt so this week I'm sharing a simpler meal super simple and delicious hash browns. They are always a wonderful complement to any breakfast meal. These hash browns might be one of my lowest ingredient count recipes but I promise the flavor is top notch. Keep in mind while make them to season them well. You are in complete control of how these will taste.

Results: 2 servings
Ingredients:
1 large potato, peeled and shredded
olive oil
salt
pepper

Place a pan over medium-high heat. Add olive oil and allow to warm. Add the shredded potato. Salt and pepper the potato. Allow the potato to cook until the bottom has browned.
Carefully flip the potato. Season with salt and pepper again. Cook until the other side has browned completely. Serve immediately.