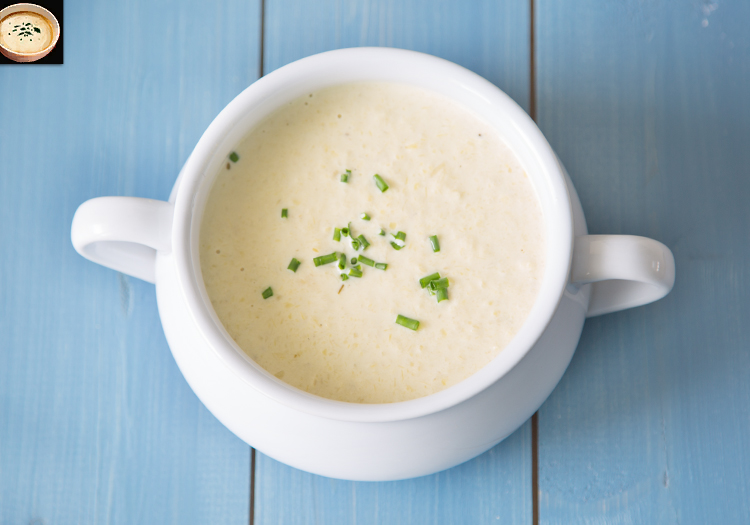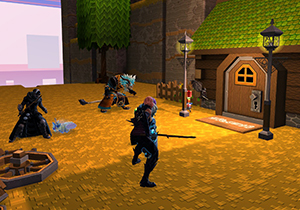 The Super Adventure Box is back in full swing in Rata Sum. Moto has opened his delightful pixelated world for us to enjoy for the next few weeks. I missed last year's celebration and wanted to make sure I made full use of the dailies and other rewards this time around. My husband and I are currently working towards getting a few orange and red weapons. While exploring normal mode, I occasionally get some flashbacks of my harrowing foray into tribulation mode. I completed world 1 of tribulation mode a few years back and do not think I will be redoing that anytime soon. It would be nice to get more green weapons but my sanity says otherwise.
Right now we are in the peak of artichoke season. A bowl of artichoke soup from Guild Wars 2 has always been a recipe that I wanted to try making. Prior to making this soup, I had never had artichoke in soup form. This soup is light and refreshing. I found it to be the perfect soup to say goodbye to winter and hello to what seems to be a brief spring here in Houston. This soup is probably one of the easiest soups I've made to date. It does take a while to make so plan around a long cook time.

Ingredients:
2 1/2 lbs (1000g) artichoke hearts
4 tbsp (58g) butter
2 (130g) leeks, chopped
4 (15g)cloves garlic, chopped
3 cups (750 ml) chicken stock
1 bay leaf
½ tsp thyme
2 cups heavy cream
salt
pepper
chives, for garnish

Place a pot over medium heat with butter. Allow the butter to melt. Add the garlic and leek and cook for 5-8 minutes or until the leek has softened.
Add the artichokes and cook for 2 minutes. Add the thyme, bay leaves, and chicken stock. Bring to a boil. Reduce the heat to a low simmer and cook for 20 minutes.

Remove the bay leaf and pour the soup in a blender (or use an immersion blender) and puree. Place the pureed soup back in the pot over low heat. Cover and simmer for one hour. Make sure to check and stir it every 20 minutes.

Remove the bay leaf. Add the cream and allow it to simmer for another 20 minutes. Season with salt and pepper. Serve with chopped chives.