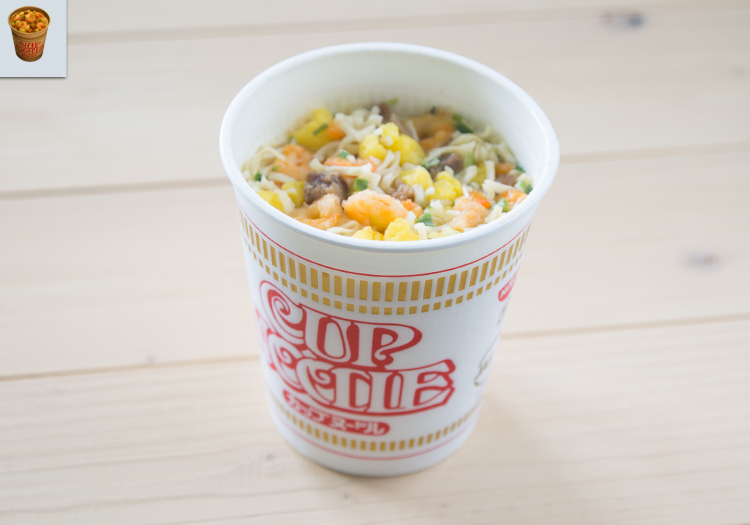 Ho ho! Hey Noct, come here. Quickly, you need to see this.
Oh? Well what do we have he- uhh… Glady? Is that instant ramen?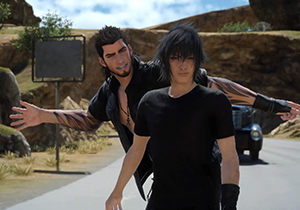 Excuse me, instant ramen? This is Cup Noodle we are talking about. Look, when I was out on my own, it dawned on me. Any food you make tastes better when
you use good ingredients, right? Well there is nothing better than taking something already delicious, like Cup Noodle, and searching the ends of the earth for the finest and freshest ingredients to add on top. It's a limit break of flavor!
So did you want to pick up a few from the store or-
I've thought a lot over the years of the meaning of why we are here and what this world has planned for us, but I think I've come across a breakthrough. We weren't set on this car boy adventure to save Lunafreya or stop the Empire. No, our goals are far more noble than that. What the world truly needs is to be enlightened. To ascend the people, YOUR people, beyond the grime and grit of a daily life of fearing demons and being crushed under the gauntlet of the Empire. What better way to elevate your citizens than to create the perfect Cup Noodle? The ultimate flavor experience?
The ultima-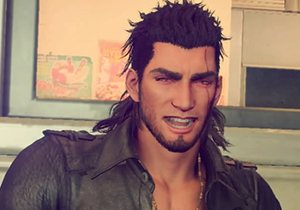 It's the key to solving this crisis. We need to travel to the far reaches of the continent and fight through the most dangerous of dungeons to find the best ingredients and create the ultimate cup. Only Cup Noodle can so incredibly combine the angelic harmony of egg, meat, and shrimp to form a chalice of nectar so beautiful, so celestial, SO MAGNIFICENT. Every cup is brimming with the white-hot passion of a thousand suns, burning away the murk and mire of the cloudy day and raising the taste buds of those lucky enough to partake to the highest reaches of the heavens. We have to, no. No. We MUST risk EVERYTHING to transcend this Cup Noodle to Mount Olympus and only when we have found true cup enlightenment can we finally say that we've lived. Only then can you truly claim your father's legacy. Only then… can we find peace.
Alright… Gladiolus, if that's how you really feel, perhaps a demonstration is in order. Care to share your Cup Noodle, uh, experience?
Iggy, it would be my pleasure. Luckily, I happen to have a few Cup Noodles right here! Here you all go, one for each of you. AH, my favorite part. You get a small peak at the divine future ahead of you. You gotta carefully partially open the tab.

I've already got some water boiling in my Zojirushi Water Boiler right here, so let's add some until it gets close to the top. Sure, you can use any regular method to boil your water, but only a Zojirushi knows the true nature o-
Hey, Gladdy. You gotta stop taking all these sponsorship deals.

Aw, this is my favorite here. Push the tab back down and keep it in place with a pair of chopsticks or a greatsword. Really, whatever you have available. I know, the anticipation is palpable, but you need to let the water perform its magic.

And finally, the great reveal. This is my favorite part.
You already sai-
It's ALL my favorite part! In one swift blow, remove the lid, REVEAL THE GLORY, AND EMBRACE THE DIVINE BIRTHRIGHT THAT IS CUP NOODLES.