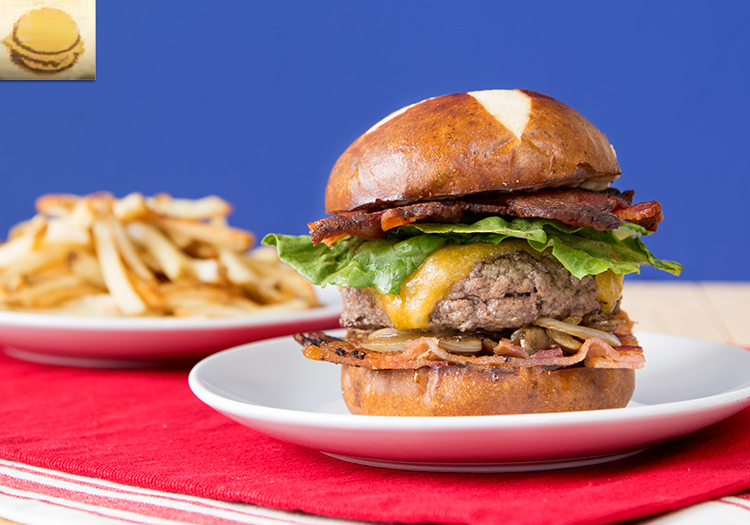 Best shot in the west, runnin with the Deadlock Gang, exchanging… uh… moral standing to join Overwatch, gunslinger for hire, the list goes on. But you, my friend, can just call me McCree. I've been on more sides of the law than you even knew existed, and I've seen all manner of good, bad, and ugly. When you are out there on the battlefield, you've got no one that you can rely on but your own determination. Forget that nonsense about comradery and teamwork. What good comes from relying on others? Followin protocol, obeyin the rules? Justice ain't gonna dispense itself. And neither is this beautiful bounty of bacon on bacon. If you'll excuse me, partner.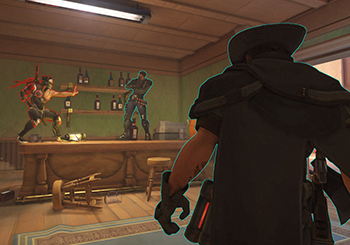 The Overwatch Anniversary event continues and so does my bad luck. I have only gotten Hanzo's legendary skin, a character I've spent zero time playing. I really want to get Lucio's Jazzy and Symmetra's Oasis skin. I love what Blizzard did with both of those. Luckily, I have enough credits to get all the items I want. I haven't had a chance to try out the new arcade modes but I have checked out the new maps. Anytime Blizzard adds new maps to the game, I like to look around and see if any new food items have been added. It was nice to see that Sombra enjoys herself some D.Va Chips while she is hacking away.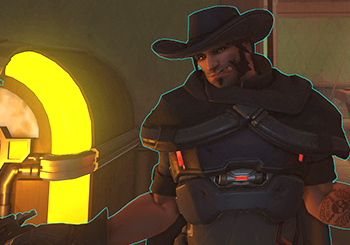 My home was filled with the smells of delicious cooked meat all weekend. I find Memorial Day Weekend to be the best time of year to experiment with new beef recipes. While testing things out I decided to try my hand at one of the many items served at the diner found on the Route 66 map. The Bacon 'N' Bacon has always sat in my mind. I've thought of several different approaches, but a Bacon 'N' Bacon has to lay it on thick. I settled on a burger filled with the flavor of bacon in several locations. Each burger has 5 slices of thick cut bacon and I used bacon fat throughout the cooking process. My favorite part of this is the infamous bacon weave. When cooking large amounts of bacon to go on a sandwich, I've found that interlocking bacon in a weave formation leads to the crispiest and most compact pieces of bacon. An extra bonus from the bacon weave is the amount of bacon fat you get from cooking it which you will use on other items in this recipe.

Ingredients:
Bacon Weave
10 pieces of bacon
Sauce
1 tsp (6 g) mustard
1 tbsp (15 g) mayo
1 tsp (6 g) ketchup
½ tsp (4 g) horseradish
Per burger
210g – ground beef, per burger patty
salt
pepper
garlic powder
¼ (40 g) onion, sliced
4-7 (55 g) mushrooms, sliced
1 pretzel bun
bacon fat
1 slice of sharp cheddar cheese
1 piece of romaine lettuce
Preheat your oven to 425°F. On a baking sheet with aluminum foil, place 5 pieces of bacon next to each other. Lift the second and fourth piece halfway up and lay a piece of bacon across the other piece (as pictured above).

Unfold the second and fourth piece of bacon and lift the first, third, and fifth piece (as pictured above). Lay a piece of bacon across. Repeat these steps until you have a bacon weave that looks like the photo above.

Bake in the oven for 20-25 minutes or until crispy. Carefully place the bacon weave on a plate with paper towels and save the bacon fat.

Season your hamburger patty with salt, pepper, and garlic powder. Place a pan over medium-high heat. Add 2 teaspoon of bacon fat.

Place the patty in the pan and allow it to cook. Feel free to flip and press as much as you want. I would recommend adding another teaspoon of bacon fat on the patty as it cooks.
Cook the patty to 10-15 degrees less than you would like it (medium rare is 145°F).

Place a slice cheddar cheese and cover with a lid. Cook until the cheese melts, about 1 minute. Place on a plate with a paper towel and allow the meat to rest.

In the pan you used to cook the patties, add the onions and mushrooms. If the bacon fat is completely gone add another teaspoon or two. Cook until the veggies soften.
Place your pretzel bun on a baking sheet. Brush the inside of each of the buns with bacon fat and place under a broiler. Toast the bread slightly and make sure not to burn it.
To make the sauce simply combine the mustard, mayo, ketchup, and horseradish.

To put the burger together spread a good amount of the sauce on top of the bottom bun. Add a fourth of the bacon weave and top that with the sauteed mushroom and onions.

Place the patty and top with the romaine lettuce and another fourth piece of the bacon weave. Smear a generous helping of the sauce on the top bun and place on top. This burger will satisfy anyone with a huge bacon craving.