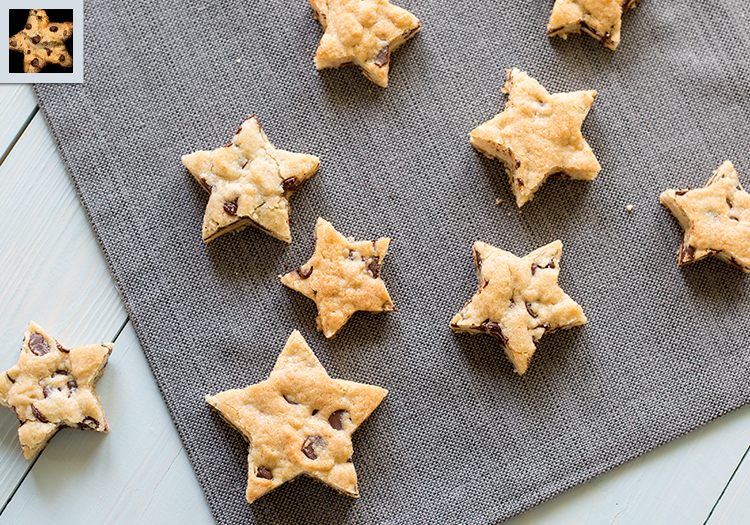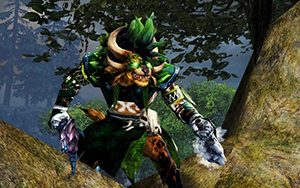 The seventh season for structured player versus player began a little under a month ago. I haven't competed in a season since the second one and was pretty excited to give it a try again. A lot of things have changed since I last played PVP in Guild Wars 2. I was pleasantly surprised to be placed in 'Gold I' after completing all of my placement matches. I assumed not touching that game mode in well over a year would place me in bronze tier. I primarily have been playing on my necromancer during my matches. I find the mechanics of a necromancer to be the most enjoyable in pvp. My main goals for PVP right now are to get a few more pieces of the tribal armor set and to complete the reward chest unlockable for playing pvp. I really want the Wings of Glory.
My quest to cook all the recipes in Guild Wars 2 continues. This time around, we are baking some wonderful chocolate chip cookies. These aren't your normal round chocolate chip cookies; they are beautifully star-shaped. Of course, everything is a little fancier in Tyria. Since these cookies needed to be star-shaped I had to take a slightly different route than my usual chocolate chip cookies. Instead of cooking individual cookies, I baked a sheet of them and then cut the cookies out of the dough. The end result are soft delicious star-shaped chocolate chip cookies.

Ingredients:
1 ½ cup (230 g) all-purpose flour
1 cup (150 g) cake flour
1 tsp (5 mL) baking powder
2 tsp (10 mL) salt
1 cup (225 g) butter, room temperature
½ cup (110 g) brown sugar
1 cup (213 g) sugar
2 eggs
2 tsp vanilla extract
1 tsp almond extract
12 oz chocolate chip

Preheat an oven to 375°F. In a small bowl, combine the flour, baking powder, and salt. In a bowl of a stand mixer, cream the butter. Add the brown and regular sugar to the stand mixer and mix well.

Add one egg at a time to the butter and sugar mixture. Add the vanilla and almond extract.

Add the flour mixture and combine well. Fold in the chocolate chips.

Take a pan (I used a 9 inch square and 8 inch circle pan) and add the batter. Make sure the cookies are no thinner than 1 inch and no thicker than 2 inches.
Bake for 18-22 minutes or until golden brown. Allow the cookie sheets to cool completely.
Take your star shape cookie cutters and careful cut out the cookies.