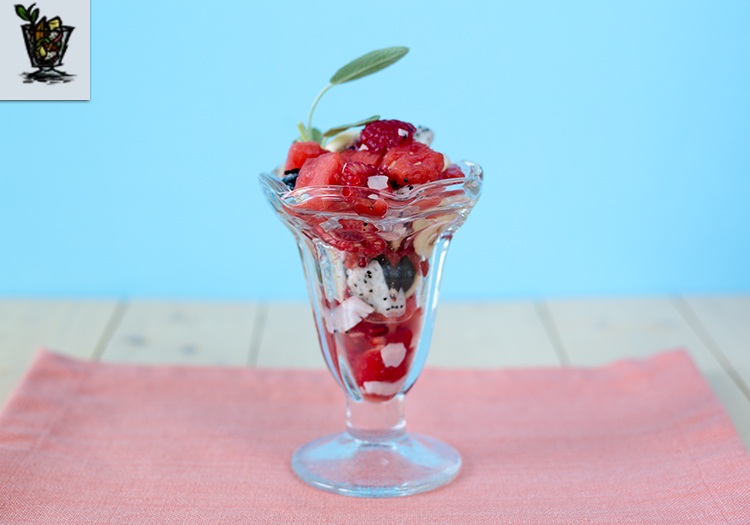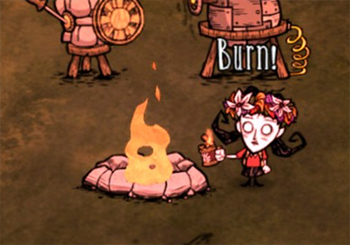 Don't Starve's seasons are pretty close to what could happen in the real world. A major part of the game is contending with the changing seasons and the challenges that come with them, but the seasons themselves can be unpredictable. A summer could last longer than expected while a winter could be extremely short and uneventful. At least a short winter is what you hope for. You are unable to grow plants, the temperature drops and requires your to wear something to keep you warm, and many new creatures start to attack you.
Summer may be over according to the calendar but the Houston weather says otherwise. When the afternoons continue to hit the 90s, all I want to munch on is a cool tropical salad and this fruit medley from Don't Starve is perfect. It will be the tail end of the season for many of these fruits but this salad is now my go-to fruit salad. Dragon fruit makes for a much more interesting fruit filler than cantaloupe. It is pricey but the subtle flavor from the dragon fruit really ties this salad together nicely.

Ingredients:
100 g dragon fruit, cut into bite sized pieces
25 g pomegranate
75 g raspberry
40 g blueberry berry
60 g banana, sliced
170 g watermelon, cut into bite sized pieces
10 g coconut chips
20 g honey
11 g lime juice

In a small bowl, combine the honey and lime juice. In a large bowl combine the dragon fruit, pomegranate, raspberries, blueberries, and watermelon and toss together.
Add the banana and coconut chips and gently mix together. Pour the honey mixture over the fruit and mix together. Serve and enjoy that last bit of summer.