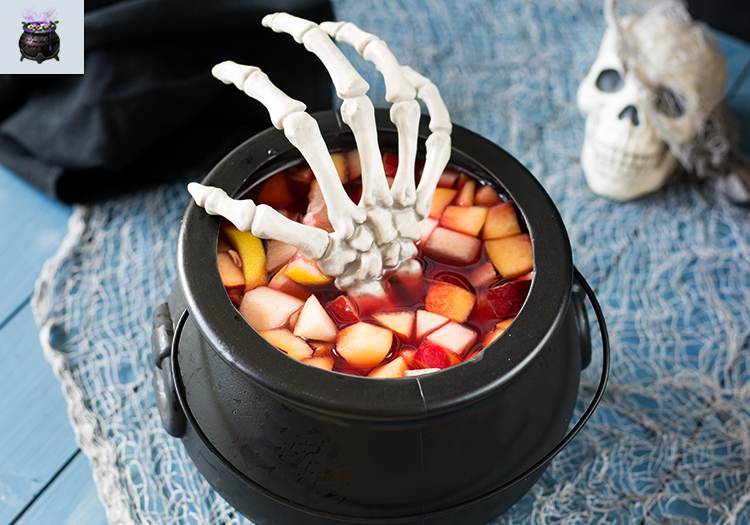 My husband has certainly played his fair share of video games growing up, but few have had as much an impact as one of his favorites, The Elder Scrolls 3: Morrowind. He'll be the first to admit that Morrowind has its share of problems, bugs, and overall clunkiness, but none of that compares to the way it shaped his view on what games can be and do. It was one of the first game worlds he played where he chose what to do, where to go and explore, and what to steal (spoiler: he stole everything that wasn't bolted down). He journeyed through the various regions of Vvardenfell, noting the different cultures with their own architecture and values. He saw a world where being a savior was not given as warm of a welcome as one would expect. And, not surprising at all, he broke the game in as many ways as he could get away with. He enjoyed the later Elder Scrolls games of Oblivion and Skyrim, but they were so monotone and focused on one group's culture at a time. With The Elder Scrolls Online, he's enjoyed sinking back into the diversity and complexity that Morrowind showed him. He also won't stop stealing from every NPC he can find. I am excited to experience this world with him and see what nonsense our two Argonians find themselves in.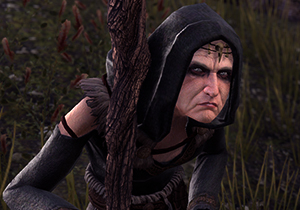 This month, my fellow fandom foodies and I are celebrating Witchtober – where we recreate recipes inspired by witches. For the last two weeks of October, the witches in The Elder Scrolls Online are celebrating Witches Festival by spreading spooks and surprises all over Tamriel. After collecting a few items for the Witchmother, you gain access to her cauldron with many benefits. You can even pick up a few recipes inspired by these witches. My personal favorite is the Witchmother's Party Punch, perfect for any Halloween party! With the combination of rye whisky and fruit, you will get into the true spooky spirit.

Ingredients:
160g plum, sliced
180 g red pear, sliced
130g nectarine, sliced
85g lemon, sliced
1 cup rye whiskey
½ cup luxardo maraschino liqueur
3-5 cups ginger beer
1 ½ – 3 cups pomegranate juice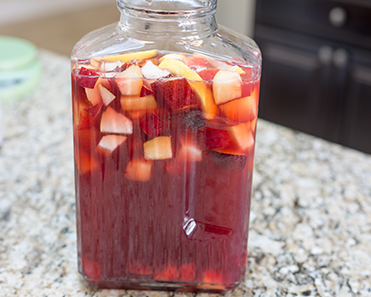 Combine all the ingredients in a pitcher. To make the party punch a bit less potent, add additional ginger beer and pomegranate juice. Allow the punch to sit in the refrigerator for at least an hour and at most overnight.