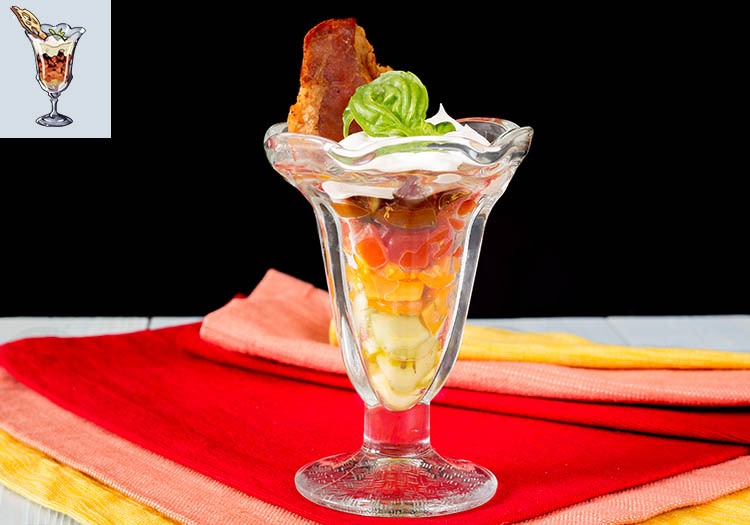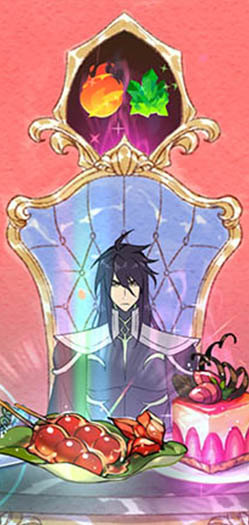 Battle Chef Brigade comes out in less than a week on November 20th! On top of prepping for Thanksgiving, I will be playing a lot of this game. I can't wait to explore the world and cook up all the dishes. I want to congratulate Trinket Studios for the announcement! I know they have been hard at work for the past four years and I can't wait to finally explore the world with Mina.
With the announcement of the release date, I knew I had to get cooking. The guys at Trinket Studios have been wonderful to work with and have given me a sneak peek of the food in the game. If you love food, this game is 100% for you. You are reading a blog about food in video games so clearly Battle Chef Brigade is perfect! This week, I am serving up Sun Hat Tomato Verrines. I am sure you are wondering what a verrines is because I was not sure either when I first saw the name. A verrines is either an appetizer or dessert that is layered in a small glass. This tomato verrines is a refreshing way to enjoy a variety of tomatoes. But enough talk, time to battle some tomatoes in the kitchen.

Ingredients:
50 g mascarpone
¼ cup (60 g) heavy cream
40 g olive oil
2 tsp apple cider vinegar
1 tsp balsamic vinegar
4 tsp lemon juice
1 tsp thyme
1 tsp salt
¼ tsp pepper
50 g cucumber, seed removed and diced
30 g zucchini, diced
80 g orange tomatoes, diced
80 g red tomatoes, diced
70 g purple tomatoes, diced
2 pieces thick prosciutto, cut in half

Whip the mascarpone and heavy cream in a small bowl until thickened. Place in the refrigerator for later.

Combine the olive oil, apple cider vinegar, balsamic vinegar, lemon juice, thyme, salt, and pepper and set aside.
Grab four tall glasses. Toss the cucumber and zucchini in a small bowl. Add a tablespoon of the olive oil mixture with the cucumber and toss until well combined. Split this into the four glasses. Repeat this for each of the tomatoes to make each layer.

Cook the prosciutto in a saucepan over high heat until both sides have crisped up. Take the whipped mascarpone and top each of the glasses with it. Place a piece of prosciutto on top. Serve immediately.