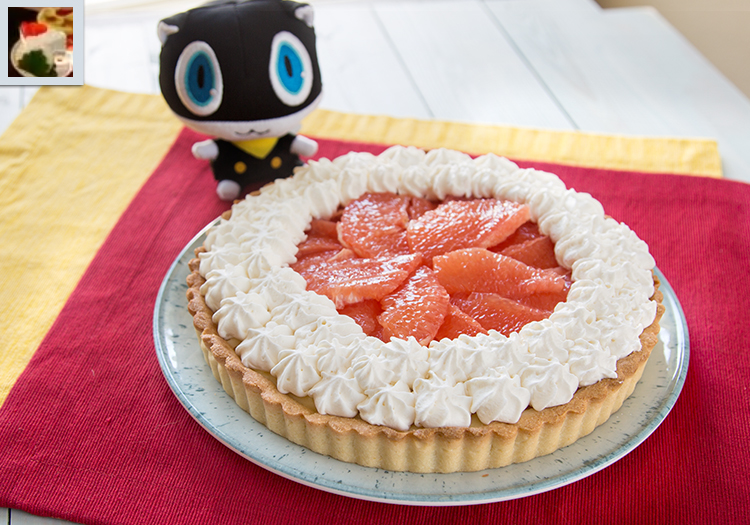 Hey did you hear about that group that is changing hearts to admit their wrongdoings?
Don't tell me you believe in that stuff…
How could I not!? They keep sending out these awesome calling cards and then a few days later the person breaks down and admits everything.
I dunno. Sounds like a conspiracy theory the internet has fallen in love with.
I don't think it would keep happening if it was just a conspiracy.
Could be a bunch of coincidences? Honestly, it could be that site just trolling us.
Whatever dude. I'm just happy someone is finally serving justice to these evil doers. The police are a bunch of lazy…
Hey! What makes you think what they are doing is just? They are clearly avoiding the law and doing things their own way. If this group is really – they are as bad as the criminals they are targeting.
Clearly we aren't going to agree. I can't wait to see who their next target is.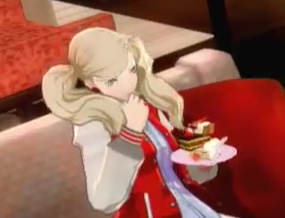 I have been looking forward to the release of Persona 5 since Atlus announced it back in 2013. It has been my most anticipated game for a few years now. After a bit of setbacks, the game finally came out stateside this past month and I can say the wait was worth it. My husband and I were so excited to play that we picked up a PS4 and PS3 copy so we could each play the game at the same time. As I'm writing this post I can hear him playing in the other room. I love that the game takes place in Tokyo. I keep getting flashbacks of my trip to Japan a few years back. Persona 5 captures the city perfectly and makes me want to go back!
One big improvement in Persona 5 compared to the previous games is the amount of food found in the world. There are many shops you can visit with a variety of items your character and his friends can enjoy. Every time an item appears on screen or is just mentioned through conversation, I get super excited. Early on in the game, your teammates decide to go all out and eat at a high end buffet in Shibuya. Throughout the entire scene, Ann can be seen munching on a plate filled with desserts. Near the end of the schmorgesborg, Ann suggests finishing off the meal with a light, refreshing grapefruit tart. I immediately knew this would be one of the first recipes I would be recreating. This tart is sweet, refreshing, and not too difficult to make.

Ingredients:
Tart:
1 ½ cup (215g) all-purpose flour
½ cup (100g) sugar
½ tsp (1g) salt
10 tbsp (145g) butter, chilled and cubed
1 egg
Zest of grapefruit
1 tsp vanilla extract
Cream Filling:
1 ¾ cup (400ml) cream
¼ cup (50ml) grapefruit juice
½ cup (120g) sugar
1 tsp (4g) salt
5 egg yolks
3 tbsp (30g) cornstarch
4 tbsp (58g) butter
2 tsp (6g) vanilla
2 large grapefruit
whipped cream

In a food processor, combine flour, sugar, and salt. Add the cubed butter and pulse until the mixture resembles coarse meal with a few pea-size pieces of butter.

Add the egg, zest of grapefruit, and vanilla extract and pulse until the dough comes together. Remove the dough from the food processor and lightly knead to bring it all together. Wrap in plastic wrap and place in the refrigerator for at least one hour.

Preheat an oven to 375°F. Roll out the pie crust and place in a deep pie baking dish. Place a piece of parchment paper on top of the crust. Fill it with weight (a smaller baking dish or dry beans) to help keep the crust from rising. Bake for 20 minutes.
Remove the weight and bake until the crust is golden brown. Keep an eye on it; if it begins to rise, push down with a fork. Allow the crust to cool before adding the filling.

To make the cream filling, heat heavy cream, sugar, and salt over medium high heat. Make sure to whisk to avoid burning the cream to the pan.
In a bowl combine the egg yolks, grapefruit juice, and cornstarch. Whisk together.

When the cream mixture comes to a simmer, begin to temper the yolks. Scoop ½ cup of the cream mixture and place it in the bowl with the egg yolks. Whisk to make sure the yolks do not cook. Do this until you have mixed in half of the heated mixture into the bowl.

Return everything back to the saucepan. Whisk in the saucepan until it thickens. This step should take about five minutes. The first time I tested this recipe, it did not look like the pudding base was going to thicken. I got worried and started all over – but trust me when I suggest to keep on whisking. It will suddenly thicken up nicely. Once the base has thickened, remove it from the heat.
Add the butter and vanilla extract. Pour the cream pudding into the pie crust and allow to cool. Place in the refrigerator once cool for at least 4 hours.

After the cream has settled in the pie, top with sliced grapefruit and whipped cream. Make sure to keep the tart chilled before serving to help keep it all together.