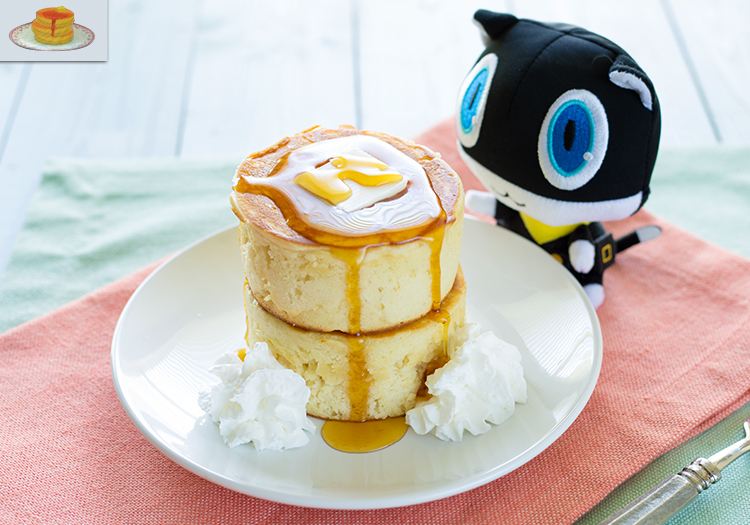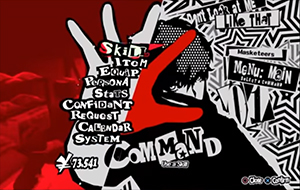 After 110 hours, I have finally finished my first playthrough of Persona 5. I loved this game and I am excited to start goofing around with new game plus. This game was really worth the wait. I promise there will not (or ever) be any story spoilers here. Instead, I want to take a moment to appreciate the game's user interface. From the main menu to the combat directions, Atlus did an amazing job of making a gorgeous and user friendly interface. The combat interface does an amazing job of blending in with the scene through placement and animations. Each of the animations make the interface feel like they are also participating in the combat. The main menu also does an amazing job of being a very active. As you dive into specific categories of the menu the main character will animate and change, making each page feel unique while keeping a connection as you navigate through the options.
It is time to start making some delicious new recipes from the game. Did somebody say delicious pancakes? Pancakes make an appearance in Persona 5 several times. During the first celebration for a successful mission you can see a stack of pancakes with the rest of the food they are enjoying. Pancakes also come in conversation when the party first meets Goro Akechi, the detective prince. I knew right away at some point pancakes would be on my site. I immediately started researching how pancakes are typically made in Japan and fell in love with these extremely fluffy, thick pancakes. Each pancake is about two inches in thickness while being extremely light and airy. These Japanese inspired pancakes take a bit of extra time and equipment compared to what I'm used to seeing here in the Texas. You will need a tall, round cookie cutter (at least 2.5 inches in size) and stand (or hand) mixer to whip your egg whites.
Ingredients:
2 cups (330g) cake flour
2 tsp (4.5g) baking powder
¼ cup (75g) honey
2 eggs, separated
1 tsp sugar
1 tsp (3g) salt
2 tsp (6g) vanilla
1 cups (250ml) milk
¼ cup (60ml) heavy cream

In a bowl, combine cake flour and baking soda. In another bowl whisk together the egg yolks, honey, and salt. Add the vanilla extract, milk, and heavy cream.

In the bowl of a stand mixer place the egg whites and sugar. Whisk until stiff peaks form, about 2-3 minutes.

Take a third of the egg white mixture and whisk it in to the egg yolk mixture. Sift in half of the cake flour mixture and whisk until combined.

Add another third of the egg whites and gently fold it in with a spatula. Gently whisk in the remaining cake flour. Finally fold in the remaining egg whites. Make sure to fold in the mixture completely but do not overwork it. You do not want to lose all that air you introduced in the egg whites.

Place a large frying pan with 2.5 inch round cookie cutters over medium heat. Coat the pan and round cutters with non-stick spray. Fill each cutter just under ¾ of the way up with the pancake batter.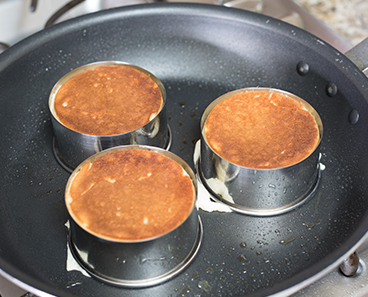 Cover with a lid and cook until the batter reaches the top of the cookie cutters and the bottom is golden brown. Using a spatula and oven mitts carefully flip the cookie cutters over. This can be tricky – if you don't get it all the way the first time just push them over and they'll cook just fine.
Do not cover the pan again. Allow these to cook on this side until golden brown, between 4-5 minutes. Carefully remove the pancakes from the cookie cutters by loosening with a knife. Serve with butter and syrup.