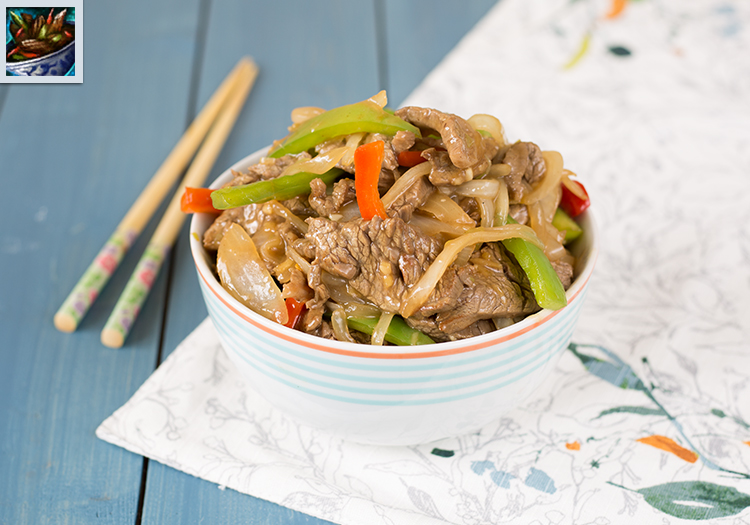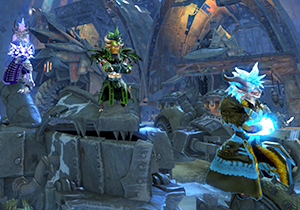 The next pvp season has started this week and I plan on playing a bit more this time around. Legendary armor is now obtainable through pvp and it is probably the easiest way for me to get a set. I do not have enough friends that are willing or able to do raids, so getting legendary armor through raids would require me to find a group. Unfortunately, I've tried and can't motivate myself to do that. The pvp armor on the other hand is something I can work on alone. This season I will be working pretty hard on getting my heavy legendary chest piece. It is a big goal but I think my little charr necromancer will find a way!
This week we are cooking up some delicious pepper steak. It is one of the earlier recipes you learn to cook in Guild Wars 2. That means it is not a meta consumable for any endgame activities, but it is easy and delicious to make. The hardest part is waiting for the meat to marinade before you can cook it. It is crucial that everything is prepped before you start cooking. You will be cooking over high heat so things will cook rapidly.

Ingredients:
1 pound flank steak, sliced
2 green bell pepper, sliced
1 red bell pepper, sliced
1 ½ onion, sliced
4 cloves garlic, minced
2 tbsp ginger, minced
4 scallions, white and light green only, minced
peanut oil
cooked rice

Marinade
3 tbsp soy sauce
1 tsp fish sauce
1 tsp worcestershire sauce
1 tsp rice wine
½ tsp sugar
1 tsp black pepper
Sauce
¼ cup soy sauce
2 tbsp cornstarch
¼ cup rice wine
¼ tsp red pepper flakes



In a bowl, combine the marinade ingredients: soy sauce, fish sauce, worcestershire sauce, rice wine, sugar, and black pepper. Combine with the sliced flank steak and let it marinade for an hour at room temperature.
In a small bowl, combine the soy sauce, rice wine, red pepper flakes, and cornstarch for the sauce.


Heat a wok over high heat. Add the peanut oil and sear ½ of marinaded flank steak until it has browned. Remove, add additional oil if needed, and repeat with the remaining half of the flank steak.


Remove the steak and wipe down the wok. Add the garlic, ginger, and scallions and cook for 30 seconds to soften. Add half of the cut peppers and onions and cook until softened. Remove, add additional oil if needed, and repeat with the remaining peppers and onions.


Once the last half of the peppers and onions have softened return the steak, pepper, and onions to the wok.


Toss together and add the sauce. Cook until the sauce has slightly thickened. Serve in a bowl over cooked rice.