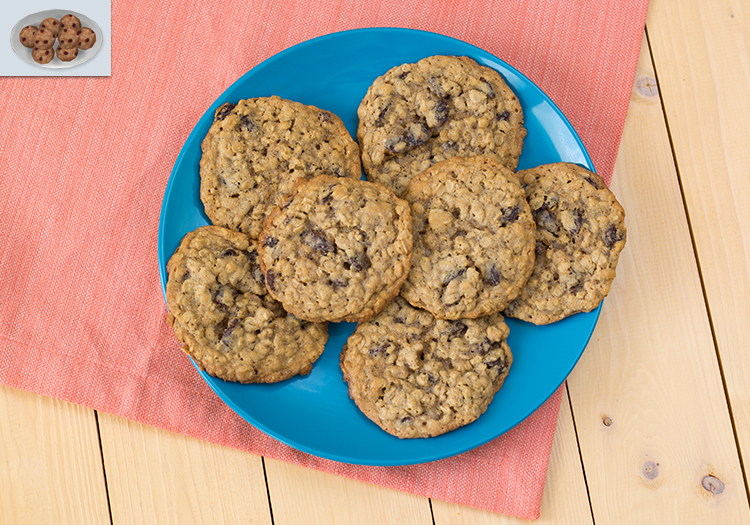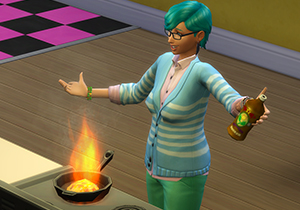 One of the major reasons I find myself returning to The Sims as often as I do is because it reminds me of my childhood. My siblings and I would spend hours taking turns playing the game. It is one of the franchises that my sister still gets excited about. I'm sure when she visits for Thanksgiving this year, there will be a day where she plays and I just watch. This series is one that will probably stick with me for the rest of my days and as long as they keep making content, I'm in! They did just announce a dog and cat expansion coming out this November and how could I not be excited about that! The trailer had an adorable corgi so I'm sold.
This week, we are whipping up a recipe many Sims learn to cook early on – oatmeal raisin cookies. Growing up, these cookies were the most disappointing thing. I'd grab one thinking it was chocolate chip only to find myself eating raisins! Nowadays I love these things. It is funny how much our taste buds change as we age. These cookies are very easy to make and won't take up much of your time.

Ingredients:
1 cup (230g) butter
1 ¼ tightly packed cup (275 g) brown sugar
¾ cup (166 g) granulated sugar
2 tsp (7 g) salt
1 tbsp (7 g) vanilla extract
½ tsp (2 g) almond extract
2 eggs
2 cups (300 g) all-purpose flour
2 ¾ cups (300 g) rolled oats
1 tsp (2.5 g) cinnamon
¼ tsp (.5 g) cardamom
1 tsp (6.5) baking soda
1 tsp (4.5 g) baking powder
1 ¾ cups (270 g) raisin
½ cup (47 g) chopped walnuts

Preheat an oven to 350°F. Place the raisins in a bowl and add water. Allow them to soak for at least 15 minutes. This will help make the raisins a little bit more plump.
In a bowl of a stand mixer, cream the butter with the paddle attachment. Add the brown sugar, granulated sugar, salt, vanilla extract, and almond extract. Combine well and add the eggs one at a time.

In a small bowl mix together the flour, rolled oats, cinnamon, cardamom, baking soda, and baking powder.
Add the flour mixture into the bowl of the stand mixer in two batches. Mix until well combined.

Drain the raisins from the water. Stir the raisins and walnuts into the batter.

Prepare a baking sheet with parchment paper and spray with non-stick spray. Take about a tablespoon of the batter and roll it into a ball. Place on the baking sheet. Bake for 11-15 minutes or until they have cooked.