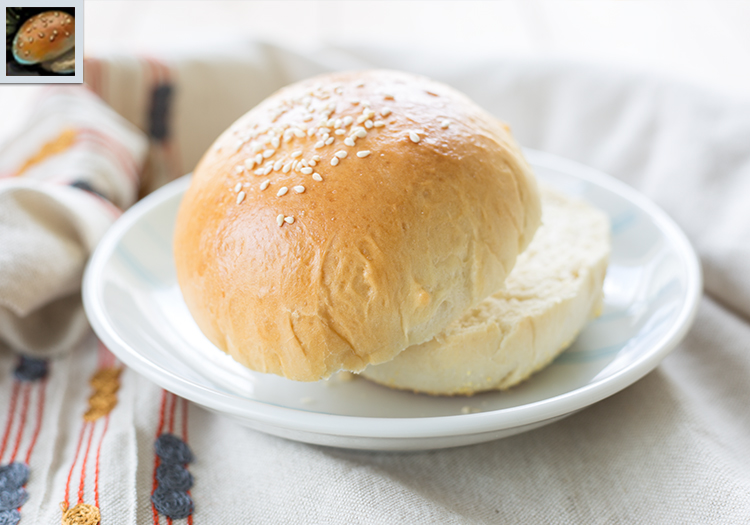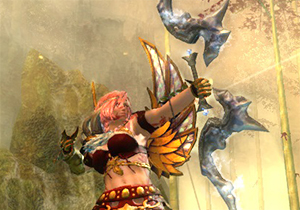 Last week, Path of Fire was released for Guild Wars 2. I found myself out of town the weekend it launched, but the moment I got back home my husband and I booted up the game and started working our way through the story. We just finished the story last night and I thoroughly enjoyed every moment of it. Each of the zones have been so gorgeous and delightfully unique from one another. I will admit I was a bit worried with going to a desert. Sand can be a bit dull sometimes but the artist did a wonderful job with making each section distinct and exciting to explore. I can't wait start exploring every nook and cranny of each of the maps.
A good bun is the most important element to any burger. If your buns don't hold up, your burger quickly becomes a fork and knife meal. You wouldn't want your Crystal Desert snack to fall into the sand, right? This sesame seed bun has become my go-to for when I'm making burgers. This recipe is very tasty, works well with many different meal types, and is relatively easy to put together. I was extremely surprised with this recipe and I can't wait to make it again.

Ingredients:
1 cup (240 ml) milk
¾ cup (175 ml) water
1 ½ tbsp (15 g) active dry yeast
¼ cup (55 g) sugar
3 tsp (12 g) salt
3 tablespoon (42 g) butter
5 cups (730 g) bread flour
1 egg
cornmeal
sesame seeds

In a saucepan, heat up the water, milk, butter and sugar. Heat until the butter has melted and then place in a bowl of a stand mixer. Allow to cool to a temperature between 105°F and 110°F.

Add the active dry yeast and let sit for 5 minutes.

Add the bread flour and mix until combined. Set the mixer to medium (or knead by hand) for 5 minutes.

In a greased bowl, place the dough and cover. Allow it to rest for at least one hour or until it doubles in size.

Preheat an oven to 350°F. Prepare a baking sheet by placing parchment paper down, spraying with non-stick spray, and sprinkling cornmeal.
Divide the dough into 12 portions (about 100 grams each). Shape into round balls and place on the baking sheet. Cover with plastic wrap and let rest for 30 minutes.

In a small bowl whisk an egg and 2 tablespoons of water. Remove the plastic wrap from the baking sheet and brush each of the buns with the egg wash. Sprinkle each bun with sesame seeds. Place in the oven and bake for 18 to 22 minutes or until golden brown.